It's an interesting time to be a woman. As we near 2017, it's clear that women's liberties and roles vary greatly, depending what part of the world you live in. In some countries, females are still fighting for fundamental rights. But thanks to reputable media outlets, social media and outspoken activists, atrocities and female-centric issues have seen more of an international stage and a call to action than ever before.
In the United States, and other liberal nations, women now have limitless opportunities. America (finally) has its first female presidential candidate. Women are leaders in every field from politics to business, sports and in war zones. Ongoing conversations on the definition of feminism, closing the gender pay gap and other daily inequalities are encouraged and promoted on every social platform.
However, due to Capitalistic societies like that of the U.S., headlines often neglect to highlight our most significant female leaders, instead favoring those famous figures who can easily sell products or generate dollars for media companies. It's impossible to ignore that the billion-dollar beauty industry and big brands are dominating our social feeds, appearing on the pages of our favorite glossies and in segments of our news shows. It's often a challenge to navigate through the media landscape and find that woman of substance that you're craving to read and learn about.
Have highly-curated females, who are lacking in voice and positive contributions to society, become our new role models, simply because we view them more often? Say it ain't so…..
Anyway, here are 14 well-known female role models we think are deserving of your time, attention and online clicks:
The Activists
Malala Yousafzai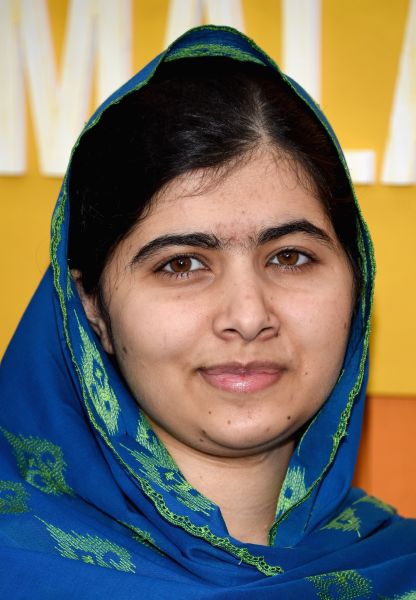 October marks the fourth anniversary of when Malala Yousafzai was shot by a Taliban member for advocating for women's educational rights it Pakistan. It's also the month when she became the youngest recipient of the Nobel Peace Prize in 2014. Although she is still under threat by the Taliban, and still only 19, she remains a prominent voice for human rights around the world and has been recognized by the United Nations, President Obama and many others.
 
Amal Clooney
Mrs. George Clooney is a title that many women wouldn't object to. But Amal Alamuddin Clooney is a name that arguably holds more weight. When the seemingly commitment-phobic bachelor (who has already dated most of Hollywood), announced that he was putting a ring on Amal, women around the world breathed a collective sigh of relief, and admiration. Clooney is a well-educated human rights lawyer who has defended high-profile clients, including Julian Assange. She has also held advisory positions at the United Nations and continues to fight for women's rights in conflict zones.
The Leaders
Michelle Obama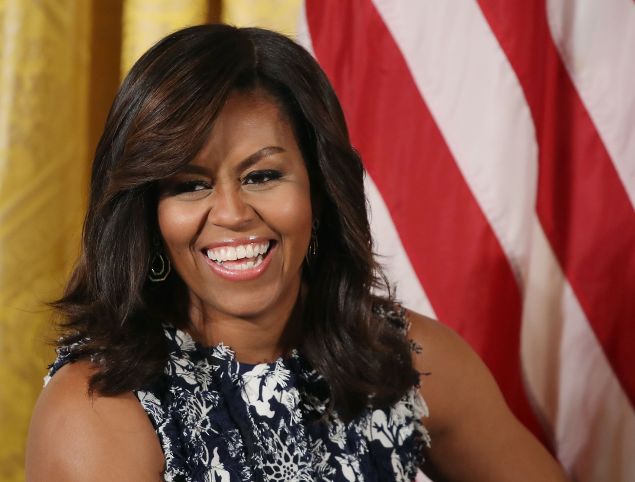 Right out of the gate as First Lady, Michelle Obama positioned herself as an unpretentious female figure who swiftly started initiatives that addressed childhood obesity, healthy meals for low-income students, tennis training for kids and improving issues for veteran families, among many others. She made history by becoming the first African American First Lady. But despite her race, she is a woman that all American females can look up to and will undoubtedly be admired by future generations.
Hillary Rodham Clinton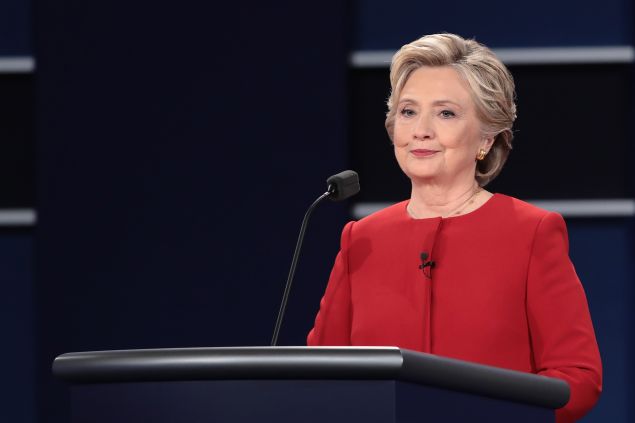 Despite your party affiliation, it's tough to deny Hillary Clinton's life-long commitment to politics and barrier-breaking accomplishments as a woman. She's the first female to be nominated for President in the U.S. by a major political party. Previously, she was the first former First Lady to serve in the U.S. Cabinet as Secretary of State and was a U.S. Senator, First Lady and lawyer. Clinton's early career was devoted to fighting for the rights of children and families; something she still advocates today. She has never stopped progressing or chasing her goals, despite criticism and controversies. But honestly, name a male leader whose career has been entirely free of scandals.
The Journalist
Christiane Amanpour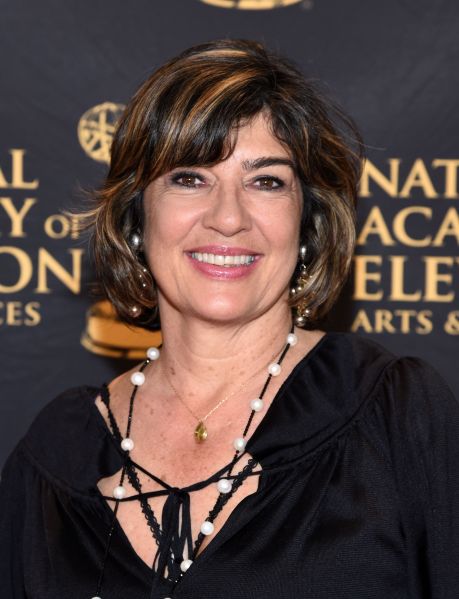 While female war correspondents have existed long before her, Christiane Amanpour stands out as a female journalist-turned-celebrity who has covered global conflict on a major scale. In a field predominantly filled by men, Amanpour was able to bypass many restrictions placed on the media by the U.S. military to cover the first Gulf War, Bosnian War and many others. She has reported from major conflict zones including Iraq, Afghanistan, Israel, Pakistan and Somalia. Her career spans more than thirty years, during which she has been a veteran at major outlets like CNN, won numerous awards, hosted her own show and literally changed the face of journalism.
The Mogul
Sheryl Sandberg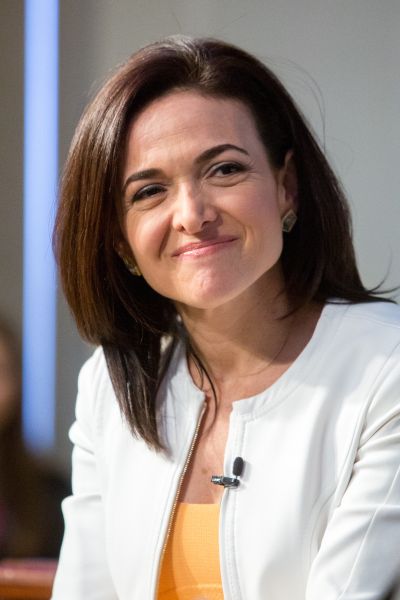 It's would be difficult to compete with Sheryl Sandberg's resume: she attended Harvard for undergrad and business school and has held successful careers in the office of the U.S. Department of Treasury (she also worked at Google, too). In 2008, she became the Chief Operating Officer at Facebook and was appointed as the first woman on the company's Board of Directors. We put her on this list because of her book and organization, Lean In, which advocates and aids females to take on more leadership roles in their careers.

The Athlete
Serena Williams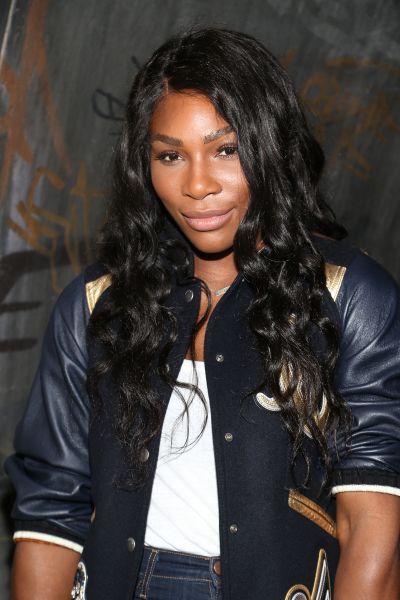 This year Serena Williams won her 22nd Grand Slam Title, which tied her record with that of legend Steffi Graf. She has been referred to by many notable publications and commentators as the best tennis player and American athlete, male or female, of all time. This is indeed a feat, as Williams is an African American in a sport that is historically associated with white, affluent players. Further, tennis is a sport that is constantly under scrutiny for large gender pay gaps. Williams has had numerous brand endorsements, her own clothing line, has started her own foundation and built a school in Africa for the underprivileged. Perhaps, most importantly, she has dealt with criticism of her race, body type and temperament by remaining confident and successful.
The Model
Ashley Graham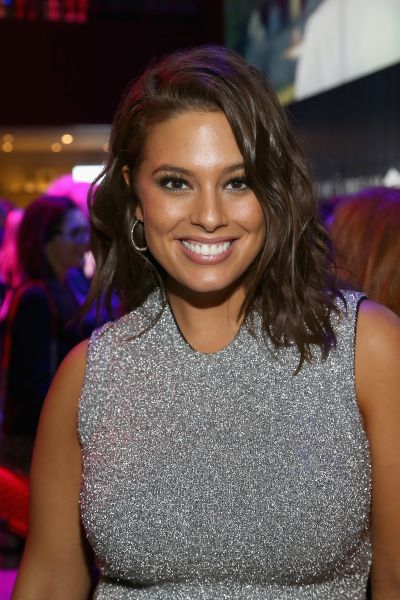 Plus-size models have been around for a while but have you known any of their names? Or have you seen them on the cover of your favorite magazine? We haven't either. This year, the stunning Ashley Graham made history by landing the cover of the famous Sports Illustrated Swimsuit Issue, a brand traditionally associated with super-trim supermodels. Already a successful clothing model, she's been featured in Vogue, Harper's Bazaar and other top glossies. Graham also travels to schools to advocate for positive body image and acceptance. In an industry (and country) with a long history of eating disorders and high values on aesthetics, Graham is a long overdue role "model".

The Artists and Entertainers
 Emma Watson 
While Emma Watson's role as Hermione Granger is legendary, that image has arguably been replaced with one of her standing at a United Nations podium. At only 26, she's already a UN Goodwill Ambassador and frequent advocate for women's educational rights. Perhaps most importantly, she is a proud and outspoken feminist, putting a modern face to a title that has sadly lost its true, positive definition along the way.
Ellen DeGeneres
Some of us may be too young to remember, but Ellen DeGeneres is an icon in the LGBT community for being the first lead in a sitcom to announce her homosexuality on air. Then in 2008, when California passed same-sex marriage, DeGeneres married her partner, Portia de Rossi, in a very public affair. If that weren't enough, she hosts her own show and has not only mainstreamed the idea of a gay role model but has caused much of America to idolize one.
Tina Fey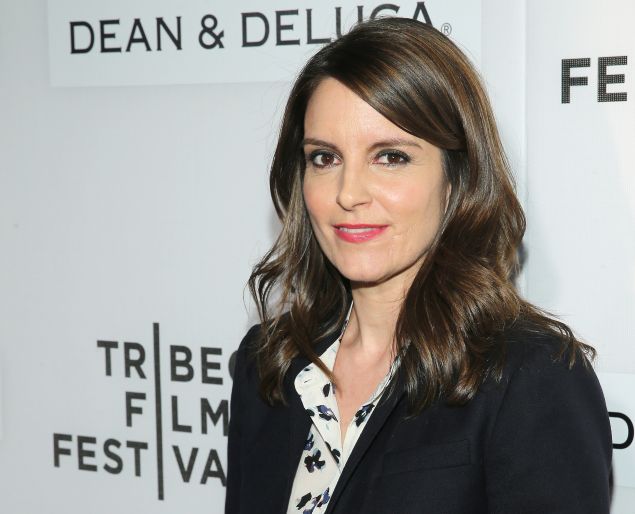 The Golden Globes will never be the same without Tina Fey and Amy Poehler; the confident gals calling out all of Hollywood, all while maintaining their integrity. But that's just a bonus, when it comes to Fey. Like many fields, comedy was always an all-boy's club, and Fey wasn't having it. She was the first female head writer for SNL and the third female to win the Mark Twain Prize for American Humor, among many other awards. Fey is also publicly outspoken and unapologetic in slaying any remnants of sexism.
Lena Dunham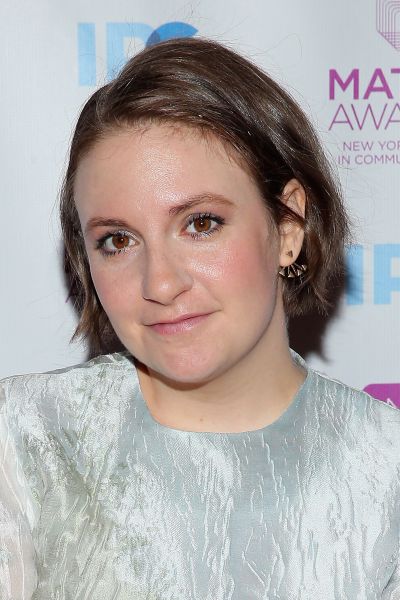 What were you doing at 25-years-old? Lena Dunham was writing, producing, directing and starring in her now cult-classic and award-winning show, Girls. While being a young, female over-achiever and first-shot success story in Hollywood (yet another boy's club), Dunham is also an outspoken advocate of body image acceptance and other feminist topics. By appearing nude in a number of Girls' episodes, she has opened up conversations and new perspectives on how real-life body types are lacking on TV and in Hollywood.
 Beyoncé
While it's debated how much creative control recording artists have, it's safe to assume they have some say over their lyrics. Still, many women in today's music industry are singing about, well, nothing. Beyoncé has spent her career exploring topics of feminism, racism, double standards for women, monogamy and marriage issues. She is the most nominated woman and second most-winning woman in Grammy history, while receiving more than 200 other awards for her songs, videos, movie and fashion contributions. Her work has been debated and rehashed by many, including feminist scholars. Creating awareness and starting conversations can sometimes cause the most positive influence, and we'll take that over empty lyrics, any day.
Angelina Jolie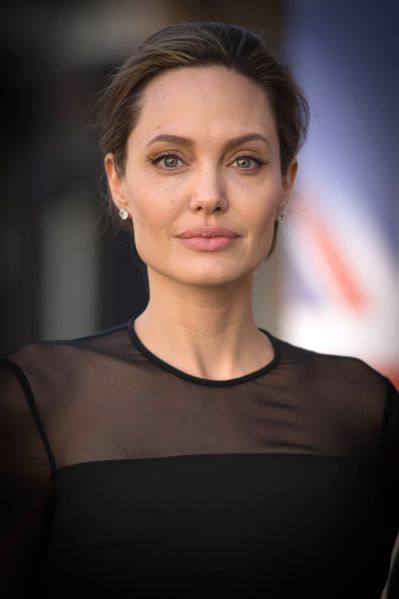 Angelina Jolie transformed from rebellious bad-girl actress to writer, producer and activist before our eyes. She has received numerous awards and humanitarian titles from the United Nations and other organizations, started her own foundation and has given millions to aid those in need, around the globe. But Jolie hasn't just thrown money at victims while resting cozy in an L.A. manse; she travels often to meet those who are suffering in places like Sierra Leone, Pakistan, Kosovo and Syria, focusing mostly on children and refugees. She has also become the poster woman for breast cancer-related issues after choosing to have a double mastectomy and publicly writing about her experience.
Sources: NYT, The Washington Post, The New Yorker, CNN.com, Biography.com, Wikipedia.com