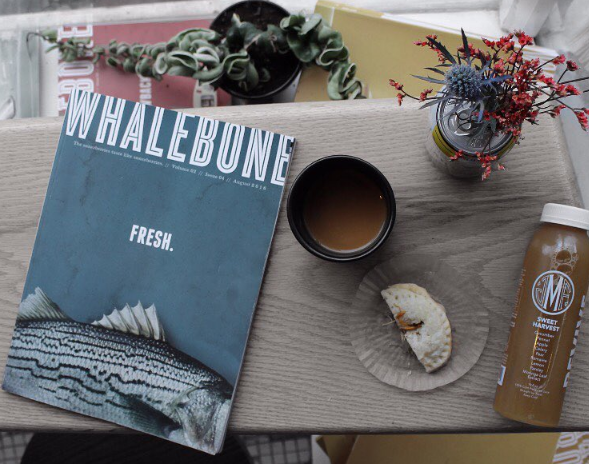 One day in Williamsburg, a bright white coffee shop popped up right where the L and G train meet. Tucked away on Metropolitan Avenue, The End is a coffee and juice joint created by the collective behind Montauk Juice Factory. The small space offers an escape to Montauk on even the dreariest of Brooklyn days, and is a welcome reprieve from the normally packed Williamsburg coffee shops.
Inside, the baristas aren't just doling out coffee, although they do have a brand new rose petal latte on the menu, and they serve the ever-popular matcha latte. The small store also offers Hamptons favorites, including Poolside bags, Whalebone sweatshirts and Of Sea and Sand candles. One of the founders, Madeleine Murphy, explained that they were inspired by "the feeling of plugging into your intuition," and wanted to use "beachy, psychedelic colors." Over one of the last batches of watermelon juice, Murphy explained how they were aiming to achieve"Montauk meets Brooklyn vibes" to show the "synergy between the two communities."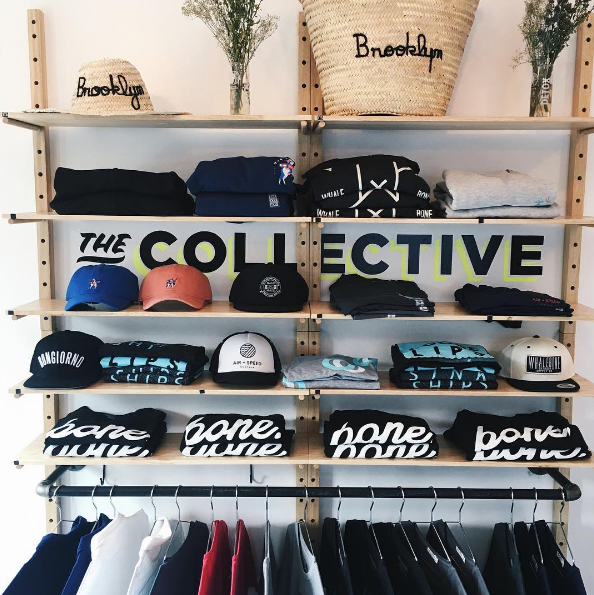 Unlike other Williamsburg coffee shops, the dingy feeling of crowded tables and stale sandwiches is absent. Instead, The End is all about wellness, offering their own natural, beauty products that Murphy promises are "so clean you could eat it." Their cosmetic offering includes a natural deodorant paste the owners swear by and an inner beauty powder radiance dust that's sprinkled on their avocado toast. It's all very Goop, but with a Brooklyn twist.
"This became a passion project in terms of bringing in other brands from around the neighborhood, giving them a pedestal to sell their product [on] and connecting with a different community," co-owner Bret Caretsky explained. The collective plans to offer after-hour events, like a recent night of pumpkin carving, and workshops. They have already partnered with like-minded people at the nearby Urban Cowboy and the digital detox experts at Folk Rebellion.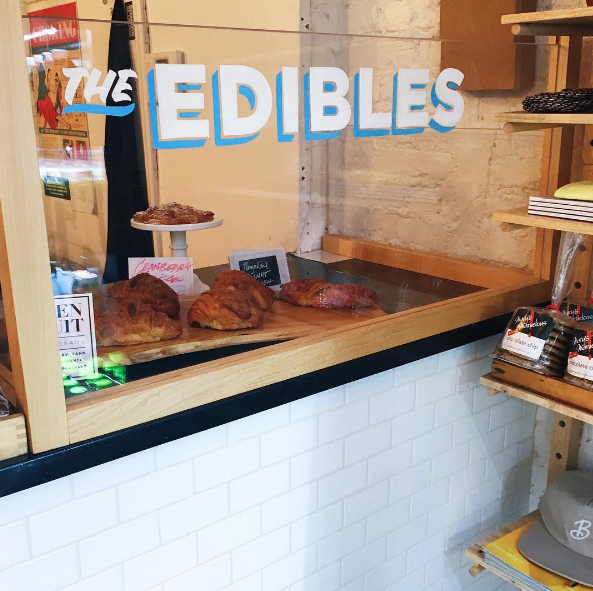 Williamsburg is a freelance hub, with one nearby coffee shop even offering daily rates for daytime lingerers. The owners of The End want their shop to be more interactive, as opposed to having everyone silently hunched over their MacBooks. The summery decor includes plenty of plants from the nearby Crest Hardware, where they recently held a pop-up shop in the garden, and crystals, "so that people come here and don't want to be on their phones," Caretsky said.
The space wasn't always wholesome. It sat empty for thirty years, and was filled with garbage when they found it. Now, it's Williamsburg's ode to Montauk. Caretsky believes that many of the people who are in Montauk during the summer are in Williamsburg for the rest of the year, which makes it a "a great spot, energetically." Hamptonites see the Air and Space Surf Shop accessories on the shelves and feel compelled to come inside.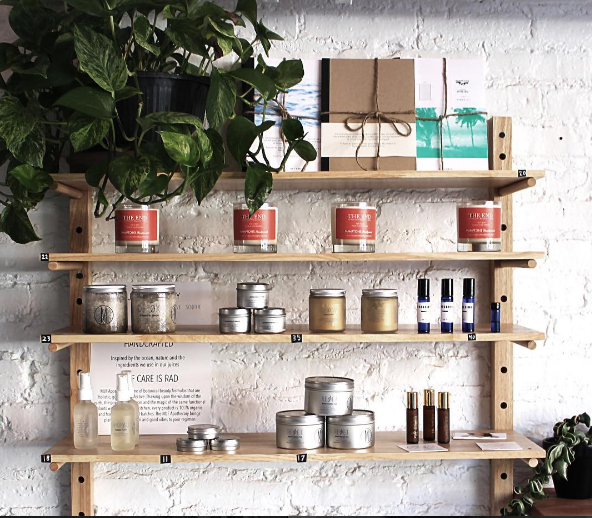 The End plans to launch a food menu soon, and while it won't be vegan, it will be sourced responsibly. "We're really into that high vibe life," Murphy said enthusiastically, while Caretsky served a sample of their new warm winter drinks. One would assume that a hot carrot juice would be horrifying, instead it tastes like the perfect way to escape the chilly weather. Down the line The End plans on introducing a healing tonic bar with magical mushrooms and blue algae lattes around the holidays, along with their warmed up immunity juices. For freelancers, or Brooklynites, looking for a neighborhood coffee shop that's about more than coffee, The End will certainly be a go-to.