You want to see what presidential campaigns were once all about, or how much the quality of public discourse has declined? Go on YouTube and spend just a few minutes watching the 1960 debates between John F. Kennedy and Richard Nixon, and you will see two candidates focusing on the issues, speaking in full sentences and in command of the subject matter, from the minimum wage and school construction to whether Chinese offshore islands owned by Taiwan should be defended. In a campaign dominated by character assassination (or self-assassination), it's perhaps not surprising that the current candidates, aided and abetted in this by the press, have not risen to that standard. A recent study by Harvard University professor Thomas E. Patterson concluded that "polls, projections, strategy and the like" have gotten one-fifth of overall campaign press coverage, while "issues" got one-12th. The first presidential debate touched on some of these issues, especially economic growth, trade and race relations, but mostly in sound-bite fashion. Here are five matters of importance to our country that have been mostly neglected, or treated with stale platitude and useless generality.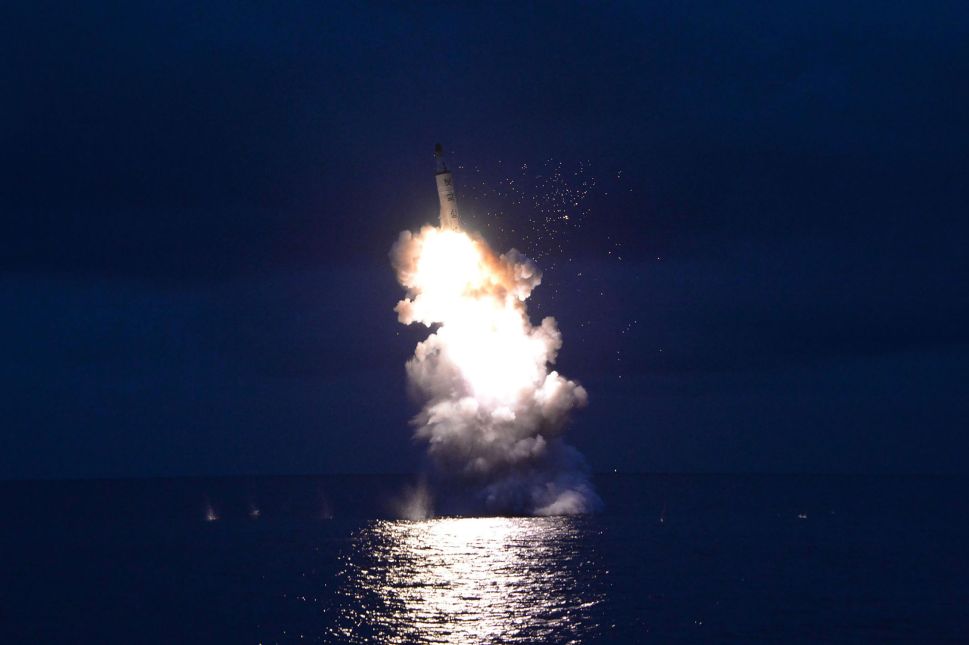 The Increasing Threat of Nuclear Annihilation
True, Donald Trump said it would be acceptable if Japan and South Korea built their own nuclear weapons to counter the growing nuclear threat from North Korea, a decision which would likely destabilize the region further. When, in early September, the North Koreans tested another nuclear device, this one bigger and better than earlier versions, his reaction was to call the event "yet one more example of Hillary Clinton's catastrophic failures as secretary of state." Clinton's response was to criticize the test as "unacceptable" and to declare that the nation needs somebody steadier than Trump to deal with the world's crises.
But neither Trump nor Clinton has told us what they would do to fulfill that oft-repeated American pledge, which is that North Korea shall never possess nuclear weapons—never! The irrefutable fact would appear to be that North Korea does possess nuclear weapons. Moreover, the reassurance that its latest erratic dictator, Kim Jong-un, wouldn't be able to miniaturize a weapon so as to place it in the nose cone of a missile, at least not before 2020, has disappeared. Some day, sooner or later, North Korea will gain the ability to able to deliver an ICBM, certainly to Japan and South Korea, eventually to Seattle and San Francisco.
"The real question," said John F. Tierney, a former Democratic congressman and executive director of the Center for Arms Control and Non-Proliferation, "is whether we're going to continue our current policy, which is to offer negotiations as long as North Korea agrees in advance that the end result will be the end of its nuclear program, or something more imaginative. Nobody's talking about that."
In their first debate, both candidates affirmed the importance of the issue, but neither said anything specific about what to do about the thousands of nuclear weapons in the arsenals of the world, those of the United States and Russia especially. The operative document here is the new Strategic Arms Reduction Treaty, or START, which came into effect in 2011 and cut the allowable number of deployed nuclear weapons in the two countries in half. Each country can now have 1550 nuclear weapons in readiness, which is about 15 times what the Joint Chiefs of Staff has said is necessary to ensure deterrence. President Obama has proposed a one-third reduction of those numbers, but Russia has rejected the idea, partly on the grounds that the United States and Europe continue to build up their anti-nuclear defense systems.
Should the United States green light an extremely expensive nuclear modernization program? Do we still need all three elements of the nuclear triad—ground, air, and sea?
Russia made the situation even worse by just suspending an agreement, in force since 2000 and reconfirmed in 2010, by which both sides were destroying stocks of plutonium that could otherwise be used in nuclear weapons.
Neither candidate is saying what they will do on this question in the post-Obama era. Nor are some other matters of existential significance getting much attention. Should the United States green light an extremely expensive nuclear modernization program? Do we still need all three elements of the nuclear triad—ground, air, and sea? What about continued development of the ground-based midcourse missile defense, designed to counter "limited" attacks from countries like North Korea and Iran? It's cost $40 billion so far, and yet, according to Philip Coyle, a former director of Operational Test and Evaluation at the Pentagon, the technology has failed eight of the 17 tests it has undergone since development began in 1999. Should we scrap it? Neither candidate is saying, and perhaps worse, neither candidate is being asked.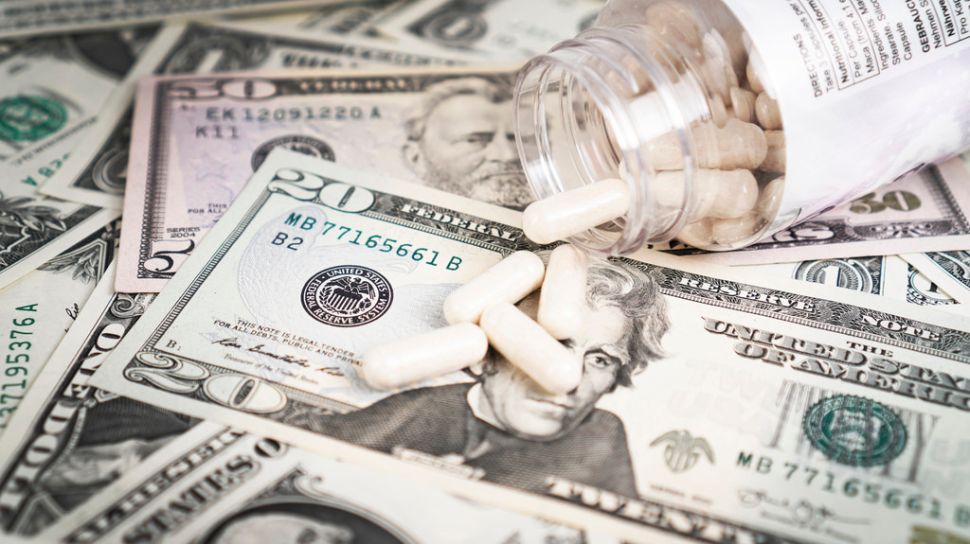 Rising Medical Costs
There are 20 million previously uninsured Americans who now have health insurance, thanks to Obamacare, but costs continue to rise. As of now, the United States spends 17.5 percent of its GDP on health care, or about $9,000 per person. What this means is that insurance premiums will inevitably rise, as will the amount of taxpayer dollars paid in subsidies for low-income households covered by Obamacare, even while higher deductibles will force people to pay more in out-of-pocket costs. The rate of increase has declined somewhat during the Obama years, but the federal government's Centers for Medicare and Medicaid Services projects that costs will keep rising by about 5.8 percent a year, growing to 20.1 percent of GDP by 2025—an awesome, unmanageable burden on families and on government, which pays about 47 percent of the cost—and on it will go in such fashion unless something is done to bring down costs.
That medical costs can be far lower than this without sacrifice to the quality of care is virtually axiomatic, since countries like Canada, France and Britain with their national systems of universal coverage spend much, much less—Canada 10.4 percent of its GDP, France 11.5 percent and Britain 9.1 percent—according to 2014 statistics by the World Bank—and you are just as likely to get the care you need in those countries as you are in the U.S. On average, other economically advanced countries spend about 7 percentage points less on health care than we do, which translates into about $1.2 trillion per year. That's twice the defense budget.
Both candidates fail to address the root causes of the steady rise in healthcare costs.
What can be done? Clinton does have a position. Her website factsheet says she will "get health costs under control" by blocking "unreasonable health insurance premium rate increases"; she'll "cap prescription drug costs," and she'll add $40 billion in funding for the primary care services at community health centers, where currently 25 million Americans get affordable basic care.
Donald Trump's website promises "health care reform to make American great again," and he blames Obamacare for "runaway costs"—ignoring the fact that the rate of cost increase has actually come down a bit since the enactment of Obamacare. Trump wants immediate repeal of the Affordable Care Act, followed by "much needed free-market reforms" that will "make healthcare more affordable."
Both candidates fail to address the root causes of the steady rise in costs, things like escalating malpractice insurance expenses, the engulf-and-devour behavior of large for-big-profit hospitals and insurance companies, and the sheer poor health of many Americans, two-thirds of whom are overweight or obese.
"The real issue is delivery systems, and that's really not being talked about enough," said Donald Berwick, a former head of the Centers for Medicare and Medicaid Services. Doctors and hospitals make more money by seeing more patients and prescribing more treatments, rather than coordinated treatment of a whole person. Or as the Journal of the American Medical Association put it recently: "Fee-for-service payment models reward pay volume over value." Dr. Berwick said, "The system is imbalanced. We over-invest in a high-tech end with limited added value and underinvest in things of higher value, like coordination among providers and preventive care. Until we redesign this system, it's going to be very hard to get costs down."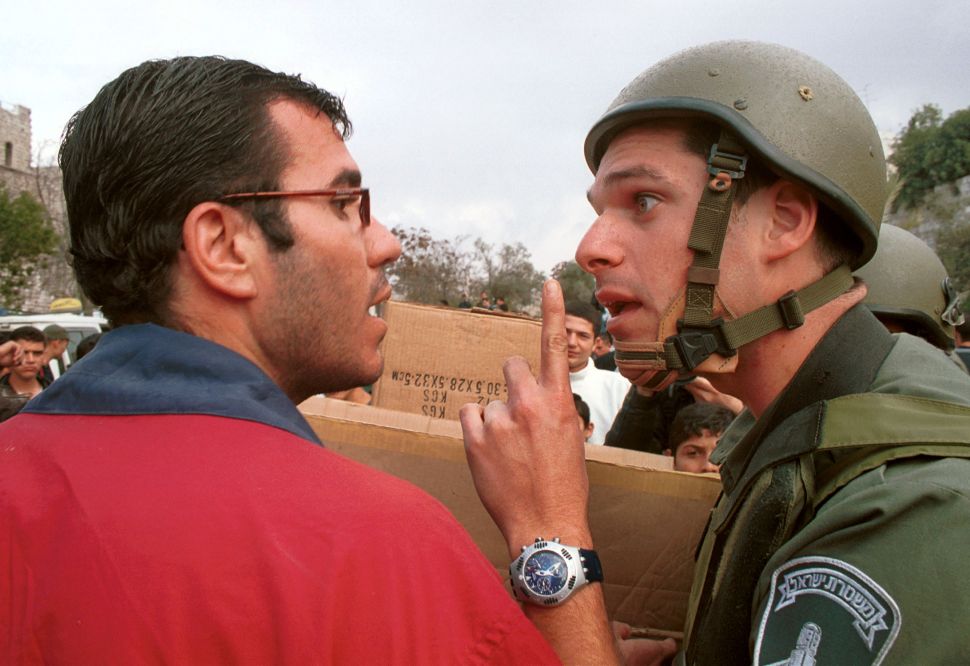 The Never-Ending Israeli-Palestinian Conflict
It is strange if nothing else that the Israeli–Palestinian conflict, so much at the center of past presidential campaigns has been a minor theme in this cycle. It was Bernie Sanders who made Israeli policy toward the Palestinians an issue for the Democrats, when he described Israel's military campaign in Gaza in 2014 "disproportionate" and called for an end to the blockade of Gaza and the building of settlements on the West Bank. Clinton responded by reiterating what she calls her three decades of public commitment to Israel. Specifically, she has vowed 1) to assure that Israel maintains its military edge in its neighborhood, 2) to "stand up against the boycott, divestment and sanctions movement" and 3) to block "efforts to unilaterally recognize Palestinian statehood outside of the context of negotiations with Israel."
For his part, Trump got off to a bad start on Israel by announcing at a town hall event in South Carolina that he'd be "sort of a neutral guy" on peace negotiations between Israel and Palestine. That was during the campaign for the Republican nomination, and he's tried to make up for that gaffe since. He's denounced Obama as "the worst thing to happen to Israel." He's said he's a great, long-standing friend of Israeli Prime Minister Benjamin Netanyahu (who recently met with both candidates). He's promised that when he becomes president "the days of treating Israel like a second-class citizen will end on day one."
In other words, the dose of straight, nonbromidic talk that Sanders attempted to introduce into the debate has been replaced by the familiar platitudes, each candidate vying with the other to attract the Jewish vote by being more solidly pro-Israel. That leaves us more or less where we've been on the issue since Bill Clinton's last-ditch effort in 2000 to strike a deal with Ehud Barak and Yasser Arafat. Every administration, including the current one, makes an intense effort at some point to achieve the same elusive objective and, when that effort fails, it retreats into what Daniel Moynihan might have called "benign neglect," which prompts criticism of American passivity, leading to another attempt at mediation, like John Kerry's unsuccessful bid three years ago. 
Is the Israel-Palestine matter the key to solving the problems of the larger Middle East or has the war in Syria and the rise of ISIS pushed that longstanding conflict into a kind of strategic no man's land?
Meanwhile, the lack of substance on this long-standing and corrosive issue is mirrored in the region itself. "Even if Benjamin Netanyahu yields the prime minister's office to another contender, nobody is proposing the kind of far-reaching accommodation toward which [former prime minister] Ehud Olmert was heading in 2008," Daniel Kurtzer, a former ambassador to Egypt and Israel, wrote earlier this year on the Brookings Institution blog. "None of [Palestinian President] Mahmoud Abbas's likely successors has even articulated a reasonable peace plan." The situation would seem to call for some sort of American initiative. But Kurtzer continued: "And none of the candidates for U.S. President is likely to be as committed to the search for peace as Barack Obama has been, and even his commitment has fallen short of what is needed to move the recalcitrant parties toward peace."
The lack of attention to an Israel-Palestinian solution raises important questions: Is the Israel-Palestine matter the key to solving the problems of the larger Middle East or has the war in Syria and the rise of ISIS pushed that longstanding conflict into a kind of strategic no man's land, where it should be allowed to remain? Russia lately has taken the lead as an intermediary. Should we welcome that initiative, block it or simply watch as the Russians fail, just as the U.S. has failed? Is there an alternative to the two-state solution? Is the 10-year, $38 billion aid package recently concluded between Israel and the U.S. a good idea, or is it a reward for right-wing intransigence in Israel? Are there any new ideas at all?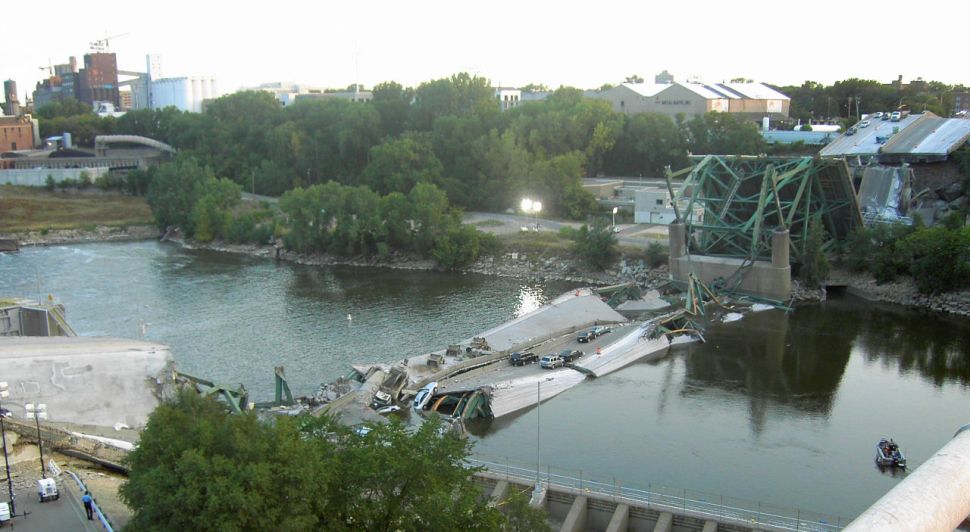 Our Crumbling Infrastructure
Look at it this way: In the time that New York City has failed to complete even phase one of the planned 8.5-mile-long Second Avenue subway, China has built a national high-speed rail network of 12,000 miles, plus huge, modern, air-conditioned, Wi-Fi–enabled subway systems in Beijing, Shanghai and modern cities you've never heard of. The comparison underlines a largely ignored aspect of America's notoriously dilapidated infrastructure, what might be called the strategic dimension. China's ability to get things done is evidence used by the country's propaganda machinery to trumpet what it calls "the superiority of socialism with Chinese characteristics." The unfavorable contrast with the United States, where, as an example, the seedy international arrivals hall at JFK has been a national embarrassment for as long as most people can remember, is in the evidence log for American decline.
And the Chinese have a point. Every four years, the American Society of Civil Engineers issues a "report card" on the various elements of the national infrastructure, from highways to sewage treatment plants, and it's latest report in 2013 gave the U.S. an overall grade of D+. The ASCE recommends an investment of $1.3 trillion by 2020. Up until around 1980, infrastructure investment averaged about 3 percent of GDP; it's now about 1.3 percent. The typical new project takes about nine-and-a-half years to get through the governmental regulatory labyrinth, which itself is a political disincentive—the politician who initiates a project knows he or she will be long gone by the time it's finished.
Both presidential candidates talk about getting America back on track (as it were). Clinton proposes a five-year $275 billion infrastructure investment program to be financed by taxes on business, which is about one-quarter what the ASCE says is needed. Trump has made an issue of infrastructure, citing it as a prime example of American decline into what he calls "third world" conditions. In the debate with Clinton, he complained about the "trillions" the U.S. has spent in its misadventures abroad that could have been used to fix crumbling roads, bridges and railroads.
Norman F. Anderson, president and CEO of CG/LA Infrastructure, which he called an infrastructure strategy firm, dismissed the discourse as "really just lip service" being paid to an enormously complicated issue, and more important, it's the wrong lip service. It's a lip service that seems stuck in a time warp and doesn't take account of a looming brave world of new technology.
"What's not being factored into the equation are things like driverless cars, unlimited battery storage and on-site 3-D printing," Anderson said. "That's where we are going to transform the economy, not by building more 1940s highways."
To take the first example, at present a tremendous amount of the urban road space is taken up by cars that are parked by their owners 95 percent of the time. Driverless cars have the potential to eliminate, or, at least, sharply reduce, private car ownership, and free up the space now used for auto storage. New ways of storing electricity will allow power to be generated locally and reduce the need for long-range delivery systems. Three-dimensional printing, Anderson said, will revolutionize the way construction takes place, by enabling auto workers to build on cite, thereby cutting down drastically on the need to ship manufactured items from far away.
"Technology is going to transform infrastructure," Anderson said. "It's going to tell us which infrastructure needs to be built, but that's a discussion that's not happening."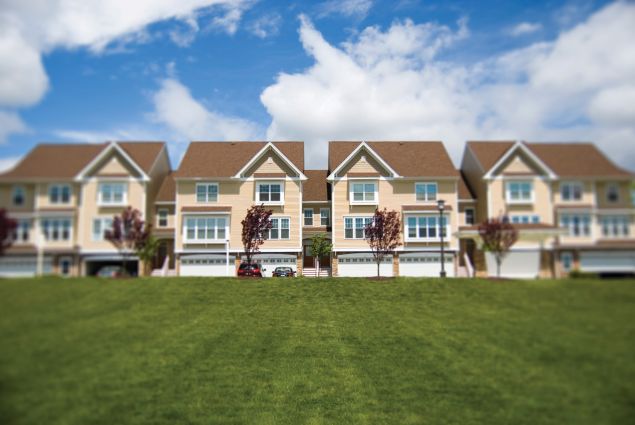 The Plight of the Middle Class
There has been a change here, at least on the rhetorical level. While Republicans in the past declined to treat such matters as wage stagnation and widening income gaps as real problems—or blamed individual behavior for economic woes—now even the Republican candidate recognizes that it's the economy itself that causes real problems. "There's a common view that something needs to be done about it," said David Madland, an economist at the Center for American Progress.
The "it" is the steady, long-term, half-century-long decline in the level of economic security of the middle class, from the era of the 1960s and 1970s, when middle-class quality of life showed steady improvement and America was the middle class envy of the rest of the world, to today, when the middle class is squeezed at both ends—by non-improving wages and spiraling costs.
The slight household increases that the working class has gotten come largely from working longer hours, while key costs like housing, college and child care have outstripped inflation.
The big recent news here was Census data showing that middle class incomes grew by 5.2 percent in 2015, the first significant increase since the 2008 recession. Even so, inflation-adjusted median incomes were still below what they were in the late 1990s ($57,909 in 1999 vs. $56,516 in 2015), and, adjusted for inflation, they've hardly improved since the late 1960s even while the overall economy was expanding and the wealthy getting wealthier. The slight household increases that the working class has gotten come largely from working longer hours, while key costs like housing, college and child care have outstripped inflation, and that's where the working and middle classes are feeling squeezed. According to a study by the Center for American Progress, in 2014 the collective cost for key middle class expenses rose by $10,600 from a bit more than a decade before. This was $5,500 less than the rise in real incomes, meaning that the average middle class family has suffered a shortfall of roughly that amount. 
And then there's the oft noted, disheartening fact that the people who can pay Clinton $225,000 for a speech are getting ever bigger shares of the pie. The latest Census Bureau data show that the middle 60 percent of the population in 2015 got 45.7 percent of national income, compared to 53.2 percent in 1968. As Madland puts this in a recent article, published on the Center for American Progress website: "Had the share of national income accruing to the middle class remained at 1968 levels, the average middle class family would have earned about $9,900 more in 2015." According to the Urban Institute, "In 1963, families near the top had six times the wealth (or $6 for every $1) of families in the middle. By 2013, they had 12 times the wealth of families in the middle."
To be fair, this matter was actually debated in the Trump-Clinton confrontation, largely because the moderator, Lester Holt, asked them what they would do. Trump's plan for reversing midde-class decline is to cut illegal immigration and to withdraw from international trade agreements. Clinton agrees at least on one such agreement, the looming Trans Pacific Partnership, which she opposes, putting herself in opposition to President Obama who has championed the pact. Clinton also favors the standard liberal solutions, promising to lower middle-class taxes, make college affordable, raise the minimum wage and empower trade unions.
Still, this was a skating over the surface. Trump has never faced, or been called on to face, the facts that, as Bloomberg View put it recently, "the U.S. will never again be the global capital for low-skill manufacturing," or that the U.S. "actually runs a cumulative trade surplus in manufactured goods with our 20 trade agreement partners." Clinton has strangely not made these points; nor has she said, or been asked, about the strategic dimension of the TPP, which is that to fail to ratify it would be a tremendous gift to America's rising rival in Asia, namely China.
Beyond these absences from the discourse is the absence of discussion about the danger of continued middleclass decline, which is middle class disillusionment, the sense that the system is rigged in favor of those who master the techniques of getting rich, rather than the techniques of doing good. There's still plenty of opportunity in American life, room for those who want to teach, heal, invent or weld rather than trade derivatives, but the system is indeed rigged, and that's the usual historical fuel for demagogy and extremism of all stripes. 
Richard Bernstein's most recent book is China 1945: Mao's Revolution and America's Fateful Choice.