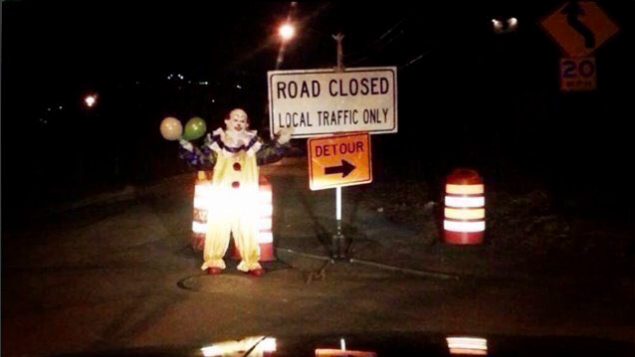 Sightings of murderous-looking clowns lurking in the woods, on the side of rural highways and everywhere in between have been increasing in frequency. So naturally, internet jokes about the creepy phenomenon have been as well.
While some are preparing for a "Clown Lives Matter" march and others are beginning to wonder how to stay safe if this continues on through Halloween, most of us have been sharing memes depicting what we'd do if we encounter one of these clowns. The hashtag for this, #IfISeeAClown, has been blowing up all over Twitter, Instagram and Facebook. Here are a few examples:
1. Run like Forrest Gump
2. Channel Michael Scott
3. Hit him with that one-two punch
4. Pull a Costanza and leave every man for himself
5. Cry while running
6. Jump a fence
7. Even turn into a stuntman, if you have to
8. Hide
9. Play it cool, then strike
10. Then run
And in case you're wondering, schools have already banned clown costumes for Halloween.