https://www.instagram.com/p/BKUozfTh4sq/?taken-by=iamkareno&hl=en
In case you haven't noticed, there's a new breed of celebrity making waves. Their medium? Selfie, or selfies in longform, i.e. YouTube tutorials. Many have eschewed traditional education and honed their skill by some fortuitous combination of talent and charisma, practice and studied observance of those who preceded them.
Forget the beauty products themselves, of which these girls (and boys!) have mountains. Let's chat about the other supplies it takes to make a makeup guru. Get ready to indulge your vanity:
THE LIGHTING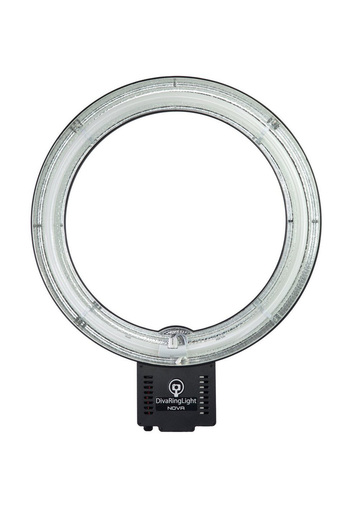 One secret to YouTube stars' videos is an impressive understanding of lighting. Reassuringly, I was told by every YouTuber I spoke to, that the key to photogenic selfies, glam videos, and all-around great makeup is natural light. If you're an amateur videographer, shooting near a window is the best tip I can offer you. But if you're looking to amp up your game, you need a ring light. Ring lights have become industry standard and DVE Store is the place to go. (The store has become known industry-wide for this very reason). Once you've arrived at the correct URL, you'll want a Diva Ring Light. In addition to mimicking/being second best to natural light, the Diva Ring plays a large part in the smooth, pore-less, perfected complexions you've always wondered about.
THE PHONE CASE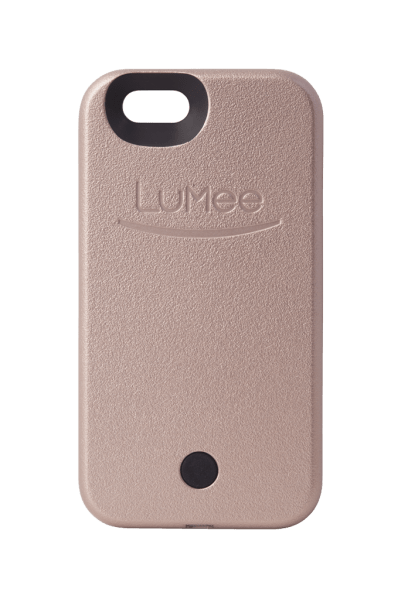 We bet your most selfie-inclined friend already has one of these brick-like cases. Surrounded by a little marquis of lights, the Lumee provides front-lighting for all your glamour shot needs. The lights are adjustable and guarantee that you'll never blind yourself again with a front-facing flash. As the brand notes, "Today, everyone wants to be seen in their best light." So rejoice, now we can all be lit like a Kardashian. If the Lumee case proves too much of a commitment (it's bulky, to be sure), Ipsy Stylist Lynette Cenée notes that you can always pick up a ring light attachment for your phone.
THE HIGH-TECH MIRROR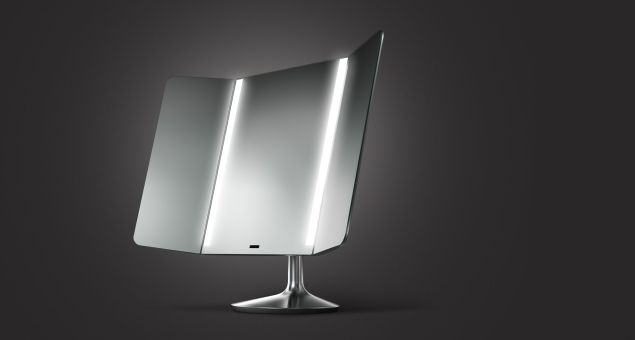 Little did you know, all this time, your mirror has been doing you no favors. If you've ever left the house thinking your own makeup artistry was on point, only to discover your foundation was unblended and your blush way too bright (on only one cheek), high-tech beauty mirrors might be calling your name.
SimpleHuman, the brand you know as the makers of your splurge-y garbage can, also makes splurge-y mirrors. The hero of that category is undoubtedly the Sensor-Mirror Pro, Wide View ($400). What can it do, you ask? What can't it do, we answer. Powered by Tru-Lux lighting, SimpleHuman's mirrors emulate natural sunlight, which captures the full color spectrum. Most artificial lighting doesn't come close. This means that when you're doing your makeup on a day-to-day basis, you're missing color variation and detail and sacrificing accuracy. These are not sacrifices you'd make if you were a YouTube star whose success depended on your look, and now you don't have to as a normal person, either. This mirror has its own app(!) which can be used to recreate the light of your office or favorite restaurant, so that, in the brands words, you always "see yourself in your best light."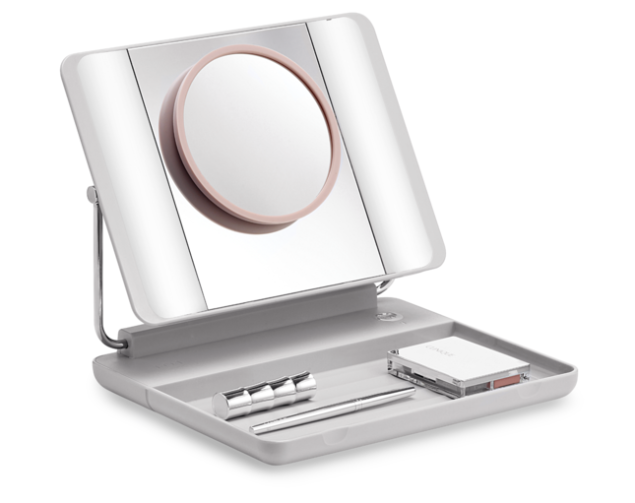 On a budget, you can pick (or if you're really fancy, travel with) JOI's Spotlite HD mirror ($69.95). It folds up like a laptop, contains a built-in tray and removable magnification mirror.
THE STORAGE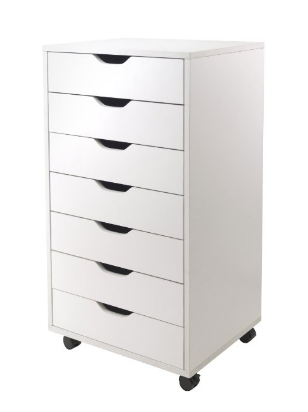 Any beauty collector, particularly in Manhattan, might find themselves tight on space. If you're dedicated, YouTube star/Ipsy stylist Karen O. suggests these drawers. "I have a seven stack drawer type of situation. These drawers are really popular, almost every YouTuber has them, you can get them from Ikea. But I got mine from Amazon, and actually prefer them. First of all, they're cheaper, and second of all, the drawers are a little bit wider so you can fit even more in them," she says, noting that she's just ordered a second set. That's dedication! If you don't have that kind of space, I recommend repurposing office supply brand Poppin's trays for a chic, minimal way to fake organization.