With big movie studios seemingly content to churn out out monthly superhero flicks and endless sequels for even the flimsiest franchises, indie filmmaking has become the haven for artists and audiences who prefer the type of movie that hasn't been pre-focus group tested for the Asian market and mathematically optimized for a big opening box office.
But we're in the golden age of television. Where's the place for independent television creators in this rapidly shifting landscape?
Well, it's the New York Television Festival (NYTVF). For 12 years, the NYTVF has been a pioneer of promoting the next generation of up-and-coming TV talent, connecting them with studios and screening their work for an audience of TV lovers.
"When the festival was initially launched, it was very much in the vein of a film festival," said Erin Day, festival director. "Our loftiest goal was to be considered the Sundance of television, or at least fill that niche that didn't really exist in the independent pipeline for television. That was way back in 2005 when YouTube was really just getting off the ground, and the idea that you would make episodic content on your own was pretty foreign to independent filmmakers. Obviously in the twelve years since, you've seen this huge explosion—from independent projects selling directly to networks to people creating web and digital series that they distribute, whether it's through YouTube or Vimeo. The market has evolved really exponentially."
In order to represent every facet of the evolving market, the NYTVF (this year from October 24 – 29) is comprised of dozens of different events, each with a different aim and target audience.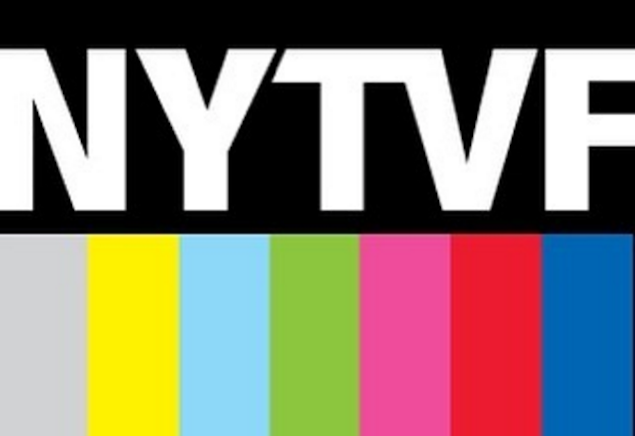 "Today, what we have is a festival that does three primary things," said Day.
"The first is this celebration of independent creators. Like Sundance, or film festivals that really celebrate independent film, our founding principle is identifying independent creators and lifting them up and showcasing them for the network and studio TV decision-makers that attend the festival."
The cornerstone of this first aspect? The independent pilot competition. Of the 63 official selections this year, 23 are from New York.
"The second big piece is for the TV fan. In addition to the side of the festival that speaks to the independent artists, we have this great lineup, which we call NYTVF Primetime, which is for TV fans. Those events are designed to celebrate the creation of TV." This year's lineup also includes a first look at some network TV, like Good Behavior on TNT (starring Downton Abbey's Michelle Dockery) and a keynote conversation with Lena Dunham and Kenni Konner, offering a retrospective on their groundbreaking HBO series, Girls, as it heads into its final season.
"And the third piece of the festival is where we're facilitating engagement between the very best indie creators that get into the fest and all of the television decision-makers that come. So in addition to screening the projects that are selected, we have a whole mechanism behind the scenes, which we call NYTVF Connect that's really built to provide access to people on both sides—whether you're an artist creating something, or you're a buyer from a studio, or you're an agent or a manager looking to sign new talent."
So whether you're involved in television on the creative side, or the business side (or whether your involvement is just being very, very involved in your Netflix binges), the NYTVF is aimed at you.
The festival represents the current state of the television industry, and acts as a harbinger of what's coming next.
Check out all of the events here and check out the festival, October 24 – 29.