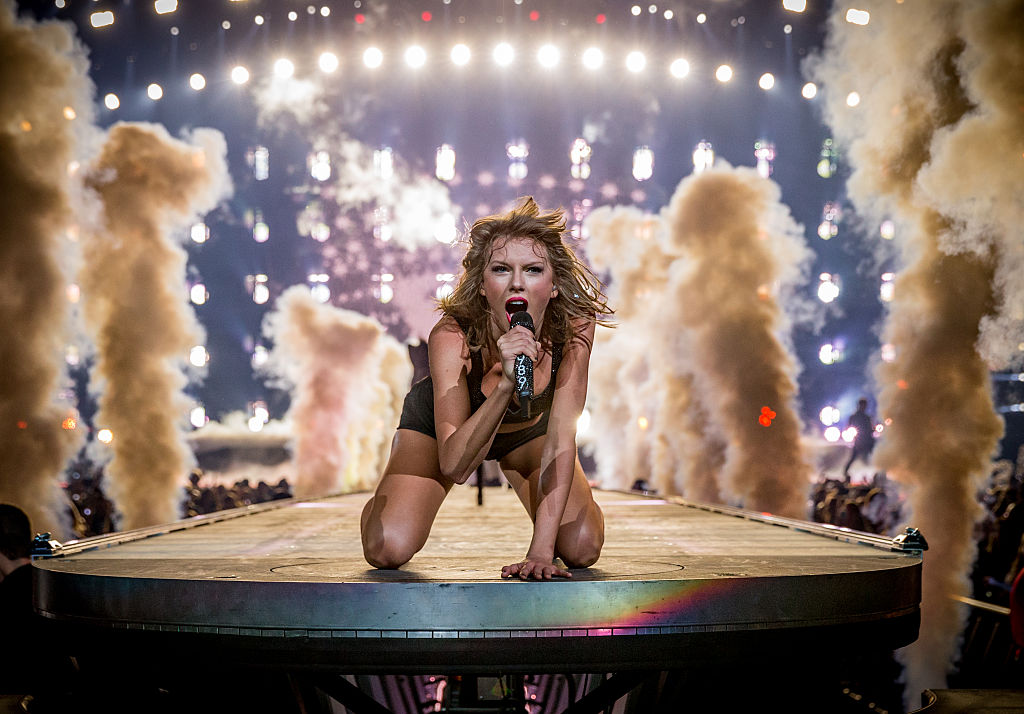 After Taylor Swift and Drake were spotted canoodling at his birthday bash, they left the world cowering in fear at the mere thought of their potential breakup albums. Champagne Papi's birthday celebration was full of tension, with appearances from Swift, her nemesis Katy Perry, and their shared ex-boyfriend, noted beauty blogger John Mayer. The most meaningful moment was when Swift was introduced to the most important woman in Drake's life, (no, not his on-and-off girlfriend Rihanna) his loving crazy Jewish mother.
While a Swift and Drake coupling would inevitably begin with an emotional rollercoaster and end in disaster, it could be interesting, at least for a little while. After all, both stars have been famous for many years, they've been anonymously linked to half of Hollywood. The pair certainly know how to write a solid heartbreak album and they do have years of experience in the heartbreak arena.
There aren't photos of Drake "flirting all night" with Swift at the party (as he was rumored to be doing), but there are pictures of her with best friend and squad member Karlie Kloss that evening. For the celebration, Swift was wearing a decidedly out of character black leather skirt, with a matching '90s tube top. It was a vast departure from her usual Reformation-only outfits, but everyone knows Swift's style changes based on her boyfriend of the moment; she is the ultimate relationship chameleon.
As Drake's last love was Rihanna, the world will have to wait to see if Swift starts getting tattoos in the dozens and using enormous blunts and glasses of wine as the ultimate accessory. Still, the question remains. What would the pros and cons be if two of Hollywood's favorite sometimes controversial heartthrobs joined forces?
Pro: Drake and Swift would surely duet, just as she did with ex-boyfriend Calvin Harris.
Con: The duet would be more emo than a Death Cab for Cutie and Bright Eyes collaboration.
Pro: Like Harris, Drake enjoys posting thirst trap photos on social media, so she definitely has a type after years of dating men who couldn't be more different.
Con: Drake's mom would be disappointed that Swift isn't a nice Jewish girl. But, she could always convert if it meant finding true love.
Pro: It's more than likely Swift was a Degrassi fan growing up, so she knows where Wheelchair Jimmy's emotional trauma stems from.
Con: Drake would have to join Swift's squad, and he might not be interested in posing in a Onepiece for a seemingly impromptu Fourth of July photo shoot.
Pro: A Swift and Rihanna feud sounds truly epic.
Con: Kanye West and Drake would be unable to collaborate in the future.
Pro: Halsey could finally take over as America's reigning pop star.
Con: After dating many of the men in Hollywood, Swift would run out of options and have to rebound with someone on Tinder.