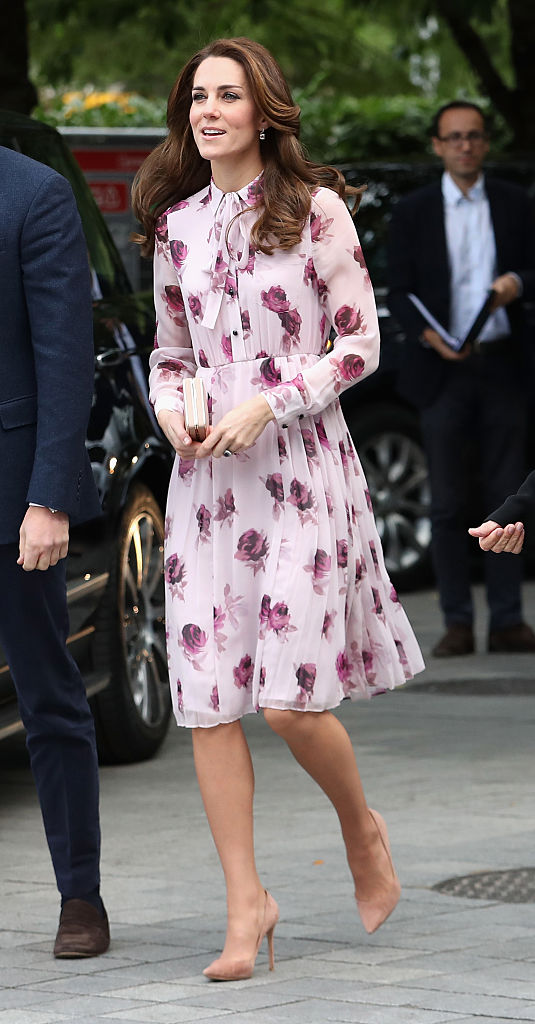 Kate Middleton has spent her time in the royal family showing off her flowing locks, birthing two of the most famous children in the world, and being a major proponent for mental health awareness, even blogging about it for the Huffington Post for a day. She is the penultimate modern day princess; and today, on World Mental Health Day, she is continuing her mission, all while dressed in Kate Spade.
The Duchess was joined by her husband and Prince Harry at a reception for Head Together, the organization the trio created to raise awareness for individuals and their families who are affected by mental health issues. "Through our work with young people, emergency response, homeless charities, and with veterans, we have seen time and time again that unresolved mental health problems lie at the heart of some of our greatest social challenges," the Duke and Duchess of Cambridge wrote in a joint statement.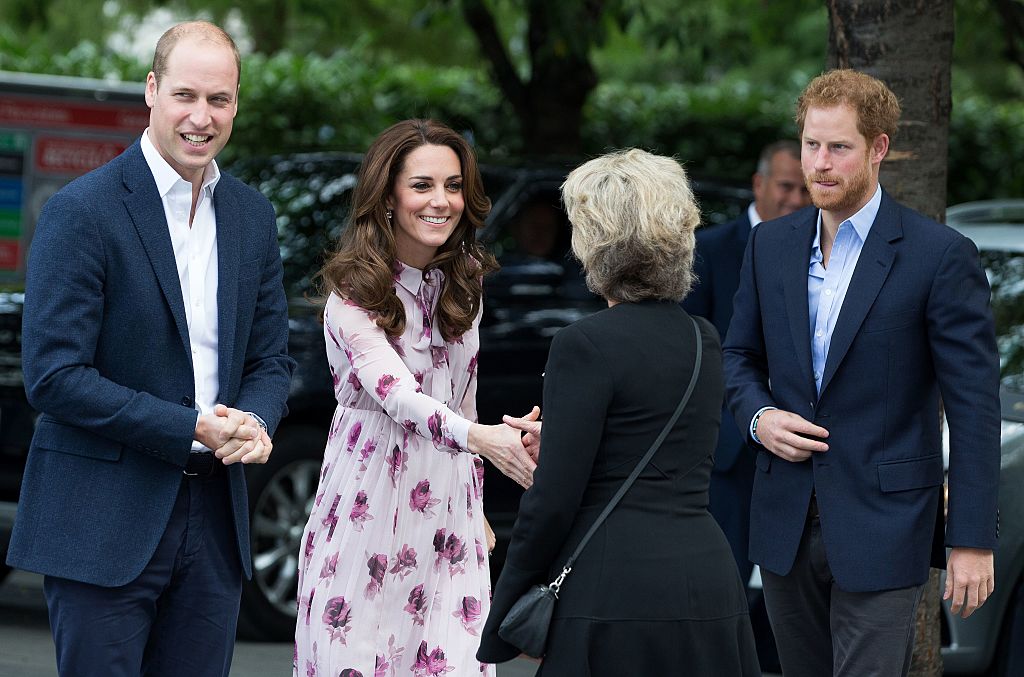 At the event, the royal family formally recognized people have who helped their friends, family and colleagues fight mental illness. "This year's theme focuses on mental health first aid and the role everyone can play in supporting friends and family," Kensington Palace explained on Instagram.
After the reception, the three visited the London Eye, where they rode with guests who have faced mental health problems. For those who want to support the royal family, but don't have time to jet to England to see the London Eye turn purple in recognition, Heads Together is running a simple social media campaign. Just thank someone who has supported you and upload a selfie with the hashtag #thereforme.
The hashtag is meant to end the stigma of mental illness, which has been a popular topic on social media recently. Stateside, #talkingaboutit has caught on, after writer Sammy Nickalls created a conversation about mental health on Twitter to de-stigmatize mental health problems. So, upload a photograph, and get your hashtag ready. It's for a good cause…and it's entirely possible Prince Harry will see your photo.