GUADALAJARA, MEXICO—The International Astronautical Federation introduced a new diversity initiative at their annual Congress last week with speeches from a few of the most powerful women in the space industry. The "3-G" Diversity program, presented at a luncheon sponsored by Lockheed Martin, focused on geographical, generational, and gender diversity.
According to The United Nations Educational, Scientific and Cultural Organization (UNESCO), only 28% of the world's science researchers are women. The Deputy Administrator of NASA, Dava Newman,  shared some of the agency's diversity numbers, explaining that female scientists accounted for 28% of their workforce, while female engineers were only 23%. Newman described the space industry as a complex field, where a critical issue is the need to expand innovation and foster creativity through a diverse workforce.
"Diversity equals excellence, and excellence demands that we have diversity," Newman said. Kay Sears, the Vice President of Strategy & Business Development at Lockheed Martin, was also in attendance to discuss the program in a room filled with professionals and leaders from a broad spectrum of the international space community. The women mainly focused their discussion on the clear lack of gender diversity across STEM-related fields and in the industry as a whole.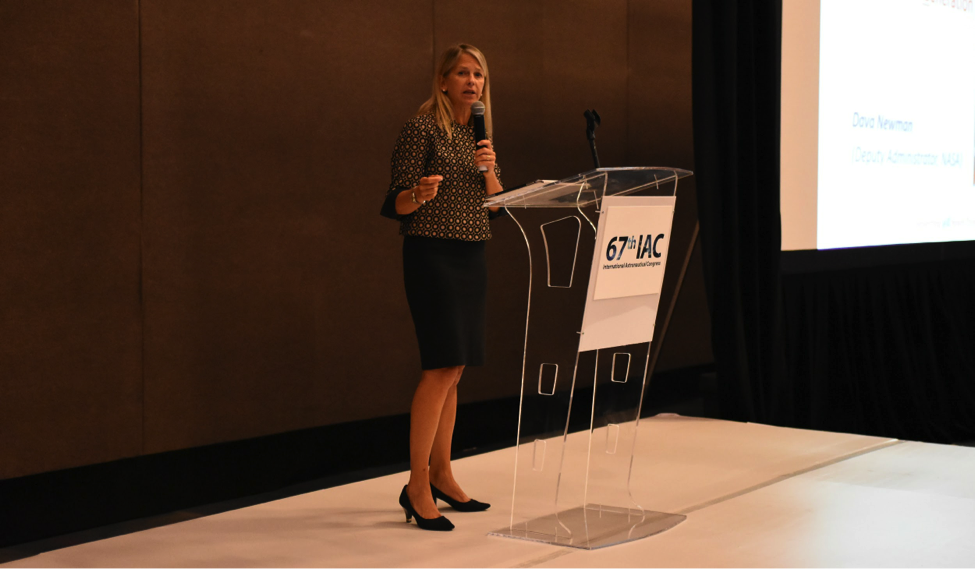 Newman and Sears explained that digital media can have a negative impact on diversity in the space industry. A quick Google search bears this out: the query "engineer" portrays men with hard hats on. Sears believes this will turn off a lot of young women who would not be able to picture themselves in that role. "People need to see engineers who look like everyone in this room, and more," said Newman.
"There is a problem, that until very recently, there hasn't been an emphasis on telling the stories of successful women in science and engineering roles or even portraying them in these positions on social media and mainstream media," said Sears. "When young girls see the possibility of opportunity for themselves as an astronaut, or a software designer, or even the CEO of a major aerospace firm, they are more likely to take an interest."
In a brief discussion with the Observer following the luncheon, Sears attributed much of her success as a woman to having a long-term vision and finding good mentors that have helped her along the way. She also stressed the importance of "pushing yourself to volunteer for assignments and projects that take you outside of your comfort zone."
When it comes to a diverse working environment, Sears believes that it is "good, not for diversity's sake, but it actually creates a better product at the end of the day." She is confident that Lockheed Martin has benefited greatly from their push for a more diverse workplace and argues that "if everybody looked the same around that table, I'm not sure you would get that challenge, or that creativity that ultimately is the product of a diverse team."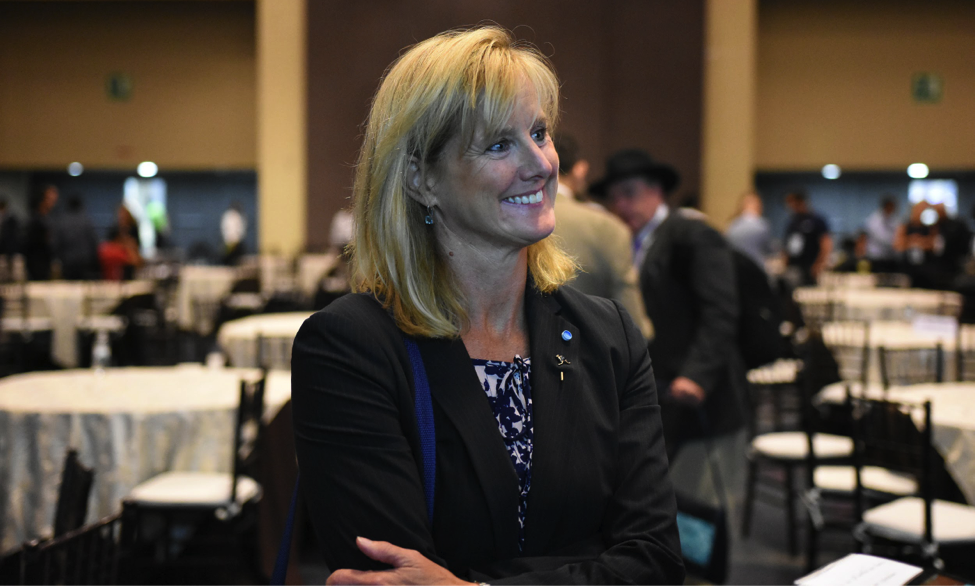 Sears pointed to Hidden Figures, a book by Margot Lee Shetterly, which has been adapted to a film being released in January, as a powerful example of how media can help change the face of the space industry for the better. Hidden Figures tells the true story of three African-American women who made monumental contributions to NASA in the 60's and 70's. "It's this type of portrayal and celebration of gender diversity in our industry, past, present, and future, that can really spark the next generation of women in science and engineering," Sears explained.
Tim Dodd, who attended the luncheon, is a space communicator and photographer who uses his character '@everydayastronaut' to bridge the inspiring aspects of the space industry to the everyday person. NASA regularly shares his content on their popular social media platforms. Dodd has already made headway in creating the kind of message Sears and Newman discussed by using storytelling to highlight diversity among those inspired by the space industry. In the short film Myanmar Astronaut, he tells the story of a young girl driven by the idea of the cosmos.
"She represents a world that I did not grow up in at all, yet I felt so connected to her. She's an artist at heart and I could see the curiosity spark as she learned about space," said Dodd to the Observer. "It doesn't matter where she's from or what her life circumstances are, if she continues to be driven she can achieve anything. Even be Myanmar's first astronaut."
The space industry is growing rapidly and especially as Lockheed Martin, NASA, and SpaceX are planning missions to Mars, this new diversity initiative is timely and comes with a sense of urgency. The endeavor to make humans a space-faring civilization requires unique perspectives to drive innovation and equal representation as we venture out into the solar system.
Kelli Sullivan, a former McCain Institute Fellow in D.C. and Intern at the U.S. Embassy in Oslo, Norway, has an interest in how digital media influences policy. She's currently exploring the world in search of stories. Follow her on adventures on Instagram: @globalgrooving