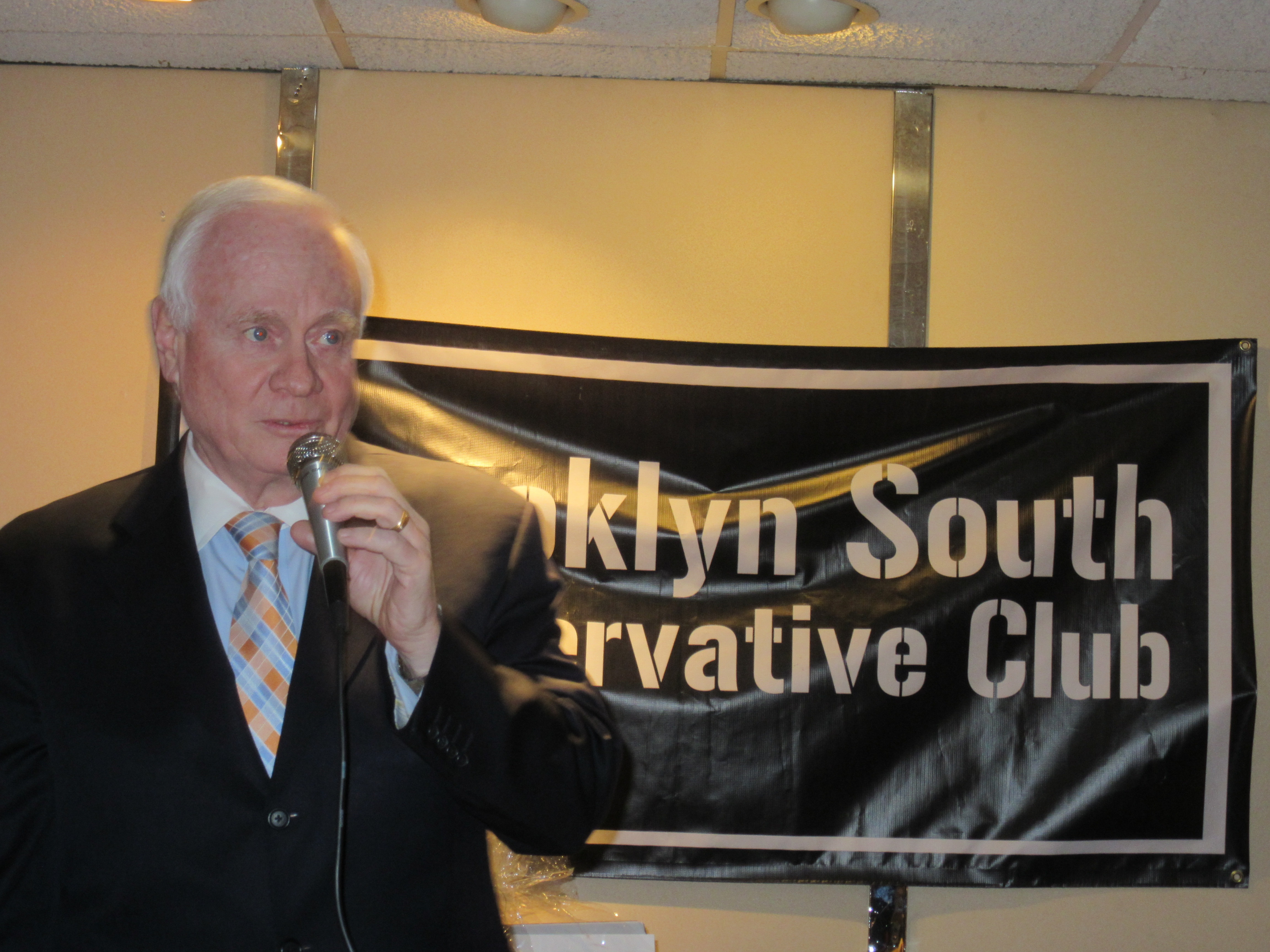 Brooklyn State Senator Martin Golden declared last night that public sympathies have turned toward police officers and away from the headline-dominating protest movement—and told the Observer that he supported an effort in Albany to extend hate crime protections to cops.
Golden, himself a retired NYPD officer, was one of three GOP elected officials to address a "Republican Victory Rally" held at the Bay Ridge Manor, his family catering hall. His claims about growing pro-police sentiment appear to refer to a Gallup survey released earlier this week, which found respect for cops has shot up over the past year among nearly every age, race and political group.
"The trend has changed from Black Lives Matter to Blue Lives Matter," Golden told the Observer, alluding to the two clashing groups on either side of the police reform issue. "That's across the country, the polling is out on it. People are starting to support our police officers again."
"Blue Lives Matter" is also the name of a bill that Staten Island Assemblyman Ronald Castorina proposed earlier this year, which would extend the harsh sentencing laws applied to assaults against racial, religious and sexual minorities to attacks against police. Louisiana enacted a similar law in August after an assassin killed three cops in apparent retaliation for a Baton Rouge officer's fatal shooting of Alton Sterling, a black Baton man.
Golden professed unfamiliarity with the particularities of Castorina's proposal, but said he would consider proposing a matching measure in the State Senate once the legislative session starts again in Albany next year.
"I'm 100 percent cop. If you're going to go after a cop, shoot a cop, that is a hate crime. If you're going to try to run down a cop, that's a hate crime. If you're going to smack a cop in the face and knock him to the floor and start kicking him, that's a hate crime," he said, seeming to allude to the 2014 incident in which several protesters assaulted officers on the Brooklyn Bridge.
The lawmaker has in the past backed legislation that would make an exemption in New York's death penalty ban for cop killers.
Golden, who represents a broad swath of predominantly white but increasingly diverse southern Brooklyn, is running unopposed this year after seven terms in the State Senate. He used most of his time at the mic during the rally to pump slumping Republican presidential nominee Donald Trump, and at one point roused the dozens-strong crowd into a standing chant of "Trump! Trump! Trump!"
Disclosure: Donald Trump is the father-in-law of Jared Kushner, the publisher of Observer Media.