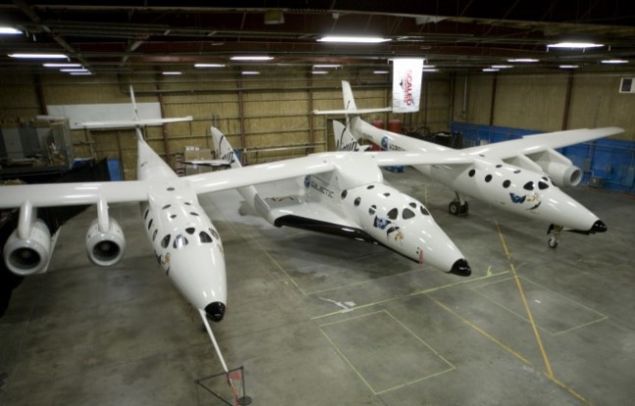 Space tourism has captured the public's imagination in recent years, thanks to the exploits of mavericks like Richard Branson and Jeff Bezos. While some commercial spaceflight companies like SpaceX have partnered with NASA to resupply the International Space Station, others are concerned solely with spaceflight as a leisure activity.
This may seem like a concept out of Star Trek or Wall-E, but space tourism has made significant strides as an industry, with companies predicting they'll be transporting people into space before the end of the decade. Here's a look at three companies looking to make space the next great tourist mecca.
Virgin Galactic's SpaceShipTwo (VSS Unity)
In the early 2000s, longtime space enthusiast and Virgin Galactic president Richard Branson licensed the technology for SpaceShipOne, a rocket-powered aircraft built to take paying passengers into suborbital space. Branson then refined the technology to create SpaceShipTwo, but progress stalled on Halloween 2014 when the rocket exploded mid-flight and crashed in the Mojave Desert, killing one pilot and injuring another. The team went back to the drawing board, and the result is VSS Unity, a structurally identical spacecraft which can accommodate two pilots and six passengers. The rocket will launch from midair (50,000 feet) after being lifted from a twin fuselage aircraft. VSS Unity will then travel 70 miles into space, where passengers can take in the view through the craft's 12 windows (the seats rotate too). SpaceShipTwo is still being ground tested, so it is unclear when spaceflights will begin—each voyage will cost $250,000.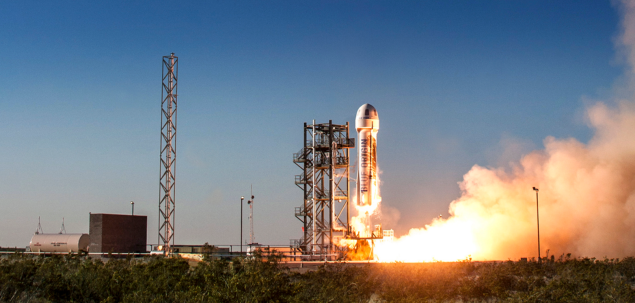 Blue Origin's New Shepard
Named after Alan Shepard, the first American in space, this module from Jeff Bezos' spaceflight company is large enough for six people to float freely. It is also a fully reusable space vehicle—the combined pressurized capsule and booster launch vertically and accelerate for two and a half minutes before the engine cuts off. The capsule then separates from the booster to coast quietly into space. After a few minutes of free fall, the booster performs an autonomously controlled rocket-powered vertical landing, while the capsule lands softly under parachutes—both are ready to be used again. Blue Origin, whose launch facility is in Texas, is planning to conduct flights with test passengers next year, with commercial flights beginning in 2018—no word yet on how much the flights will cost.
World View Capsule
Developed by retired astronaut Ron Garan (who also serves as World View's pilot) this spacecraft which launches from Tucson is lifted by helium balloons. For $75,000 a ticket, passengers can ascend to 100,000 feet, which is high enough to see the Earth from above but low enough that travelers won't feel G-forces—they will then be able to stay and take in the beauty through World View's large windows for a few hours. Even better, the capsule is equipped with Wi-Fi, and also features a snack bar and a bathroom. The company could begin tourism flights as early as next year.