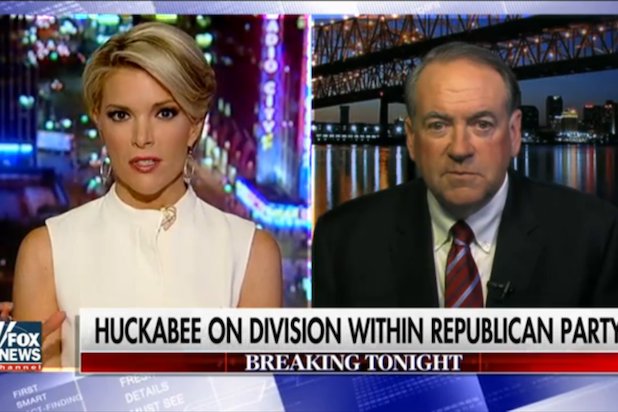 The second presidential debate inspired any number of viral memes, from numerous Ken Bone cosplays to a Dirty Dancing parody starring Donald Trump and Hillary Clinton.
But the latest internet fallout from the debate, which didn't go viral until today, may be the most absurd.
Former Arkansas governor and presidential candidate Mike Huckabee appeared on The Kelly File with Megyn Kelly last night to discuss Trump's recent controversies. He attempted to compare the presidential election to the movie Jaws, with Trump as the drunken fisherman Quint who "saves your family" and Clinton as the shark who's "gonna eat your boat" and "have immigration out the kazoo."
However, as Kelly pointed out, Quint gets eaten by the shark at the end of Jaws, rendering Huckabee's point invalid. The governor tried to say Quint died "saving the people," but Kelly countered that he still "went down in flames." Huckabee admitted that "any analogy can fall apart," but Kelly cut him off by singing "Farewell and Adieu You Fair Spanish Ladies," Quint's favorite sea shanty.
The combination of Huckabee's embarrassment and Kelly's bemused expression made this clip catnip for Twitter: