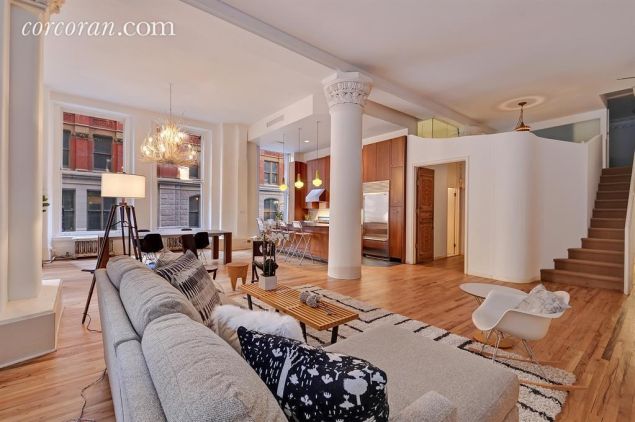 As his ambassadorship to Australia comes to an end, Morrell John Berry seems to be putting down roots elsewhere.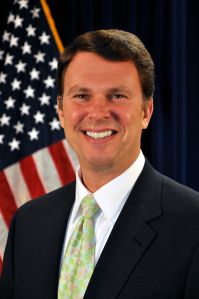 In the Seaport-slash-Fulton area of New York, that is, as Berry (he goes by John) and his husband, Curtis Yee, just bought a two-bedroom, two-bathroom co-op in the Potter Building.
The couple married in August 2013, a few months after President Obama nominated Berry for the position of United States Ambassador to Australia—he was previously the director of the United States Office of Personnel Management.
Though it might not have quite the scenic appeal of Australia, the 1,691-square-foot apartment, which Berry and Yee purchased from Anna Fader and Edward Eigerman, does include two Corinthian columns, ten mahogany windows facing south and east, and ceilings that reach over 13 feet.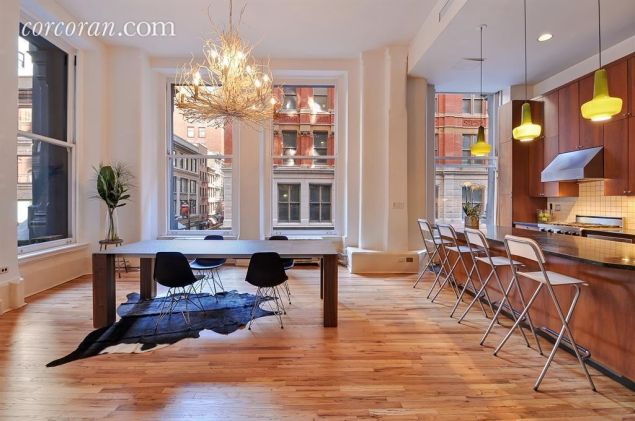 The couple paid $2.27 million for the loft, with hardwood floors throughout and an open kitchen is "fit for a master chef or a master host," which means there's a Viking gas range and convection oven, Miele dishwasher, and SubZero fridge.
The master suite is apparently so large that "a king-size bed might feel inadequate," coos the listing shared by Corcoran brokers Haruno Arai and Ippei Iwashiro, while the master bath has "antique-y" touches like a marble sink, mirrored cabinets, and "classic plumbing fixtures." Whatever that means.
Berry, whose 2013 video introduction as the U.S. Ambassador to Australia was described as the "friendliest introduction in diplomatic history" Down Under, isn't saying farewell to all things Australia just yet. In fact, Berry was named the President of the American Australian Association this summer, and per a press release, will begin his new role in November. Well, we suppose now he has this charming new loft for when he's not performing his diplomatic duties…