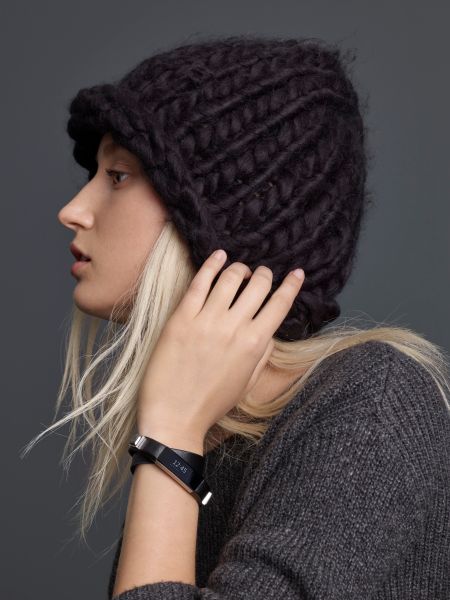 If you feel as if there's a new collaboration released every single day, well, you're not far off. The market is completely saturated with exclusive ranges that are the result of two brilliant parties coming together for one amazing product. Here are three recent collaboration announcements to keep in mind, and marked on your calendar…
Simply Vera Vera Wang x Fitbit
Should you need a little extra encouragement to hit the gym, or even just achieve your step count for the day, this chic accessory from Vera Wang is sure to do the trick. The three-piece collection is possibly the best Fitbit iterations we've seen to date. Crafted with Wang's deliciously dark touch, they are tricked out in black leather, one of which wraps around the wrist with a silver chain detail; another is accented with bold crystals. The third design is the best in the range, as it's a take on the classic ID bracelet, in chunky silver. It won't easily be mistaken for a basic pedometer.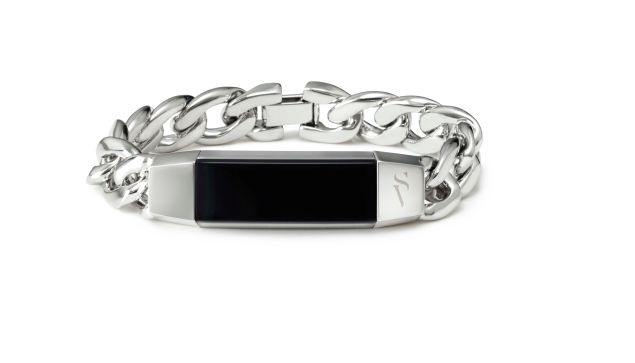 The actual Alta Fitbit tracker is sold separately, but these wristbands are going for $79.99, exclusively at Kohl's through December. However, you can't really put a price tag on being both healthy and chic.
Victoria Beckham for Target
Extremely stylish (yet totally affordable) mommy and me style will become a reality on April 9, 2017, when Victoria Beckham's limited edition range lands in Target stores and on their website. Comprised of over 200 designs for women, baby, toddler and girl, the most expensive piece will go for $70, though the majority of the collection will cost less than $40. "I've made no secret of the fact that I wanted to put a collection out there for people who either can't afford designer prices or don't want to pay designer prices," Beckham explained to Business of Fashion.
Now you too can dress like Victoria and her adorable daughter Harper, as the collection was inspired by their everyday lives. And if you don't live in the States, you will still be able to scoop up your favorite styles, as Beckham will also be selling the range on her e-commerce site.
Vogue Paris x Swarovski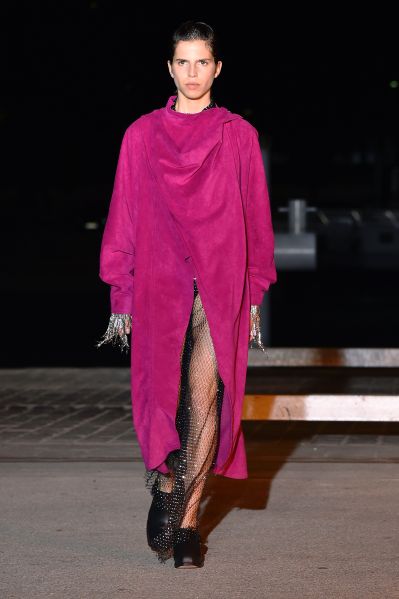 Over 290,000 Swarovski crystals will be used to celebrate the Vogue Fashion Festival in Paris. The glossy has tapped nine designers, including Vanessa Seward, Y/Project, Nina Ricci and Facetasm, to create one look with a lot of crystals for the November 4 and 5 festival. The creations will be on display at the Hotel Potocki for the duration of the fest; afterwards they will be donated to the Palais Galliera, the official fashion museum of the City of Paris.
An editorial dedicated to the collaboration will be included in the November issue, which hits newsstands on October 27, with Gigi Hadid as the cover girl. If a crystal-laden bodysuit from Wanda Nylon or a bomber jacket and fishnet top by Y/Project isn't enough to lure you to the Fashion Festival, the speakers surely will. The lineup includes Instagram's Eva Chen, photographer Mario Testino, Olivier Rousteing, Isabel Marant, Vogue Paris EIC Emmanuelle Alt, designer Jonathan Anderson and Yves Saint Laurent CEO Francesca Bellettini.