As Republican presidential nominee Donald Trump continues to insist that the presidential election next month will be "rigged" against him in crucial swing states, safely blue New York City finds itself dealing with similar allegations from one of its own.
Conservative nonprofit Project Veritas secretly recorded Schulkin, a Democrat, claiming that Mayor Bill de Blasio's IDNYC initiative does not properly verify applicants and allows them to commit election fraud, as reported by the New York Post. The camera also caught him alleging that organizations bus people around to vote at multiple polling sites in minority neighborhoods, and accusing Muslim women of using their burqas to veil their identities.
The commissioner even called for a law obligating voters to show photo identification at the polls—a measure Republicans have fought to push through in numerous states. Conservatives assert such legislation prevents voter fraud and keeps ineligible people from participating, while liberals maintain such legislation disenfranchises poor people, immigrants and minorities, who are less likely to possess a government I.D.
Reactions to Schulkin's comments have similarly split along party lines. The mayor and Bronx Assemblyman Luis Sepúlveda have called Schulkin's claims baseless and demanded he resign, while Staten Island Councilman Joseph Borelli—co-chairman of Trump's New York campaign—called on the City Council's Government Operations Committee to investigate the allegations in its upcoming hearing on Wednesday morning.
Schulkin has sought to distance himself from his most incendiary comments and insisted he won't resign, though he has not retracted his stance on voter I.D. law.
"I think in Schulkin's case, it's inexplicable to me why anyone would suggest something that's just factually so vividly untrue," de Blasio told the Observer last week, adding that he would have happily booted the commissioner from his post if given control of the BOE. "I wish I did, 'cause he'd be gone but, and I think what he said was ridiculous and it's without factual basis and he should be ashamed of himself,."
Polls show Hillary Clinton defeating Trump in their mutual home state by upwards of 20 points, and there are virtually no contested races within the five boroughs this year. Still, the mayor is convinced Borelli's push for a probe is linked to his support for Trump. 
"I think in the councilman's case, I respect the councilman, but he's very, very partisan, obviously very strong Trump supporter. So he's following the company line," he said. 
But Borelli said he has "never been a Trump rigged election company line person," and highlighted Schulkin's party registration.
"I think to generalize Republicans as having one universal view on this is incorrect but not to mention that this was a Democratic commissioner who is making these arguments," Borelli told the Observer in a phone interview. "Someone has to account for this person's comments."
A spokeswoman for the Board of Elections did not respond to a request for comment.
"He has to answer for this and if there is fraud, we should hold those accountable," Borelli said. "If there's no evidence of massive voter fraud, then he should resign. He's undermining the elections of many people around the city who were duly elected. It's either one or the other."
Schulkin's comments—made at a United Federation of Teachers Christmas party in December 2015 to an undercover operative—were published on Oct. 11 of this year, and became an odd echo to Trump's growing campaign trail fulminations about Democratic conspiracies and rampant electoral fraud. A little more than a week after the video leaked, the GOP candidate indicated in the final presidential debate he might not accept the outcome in November.
New York's top Republicans, who are heartily backing their party's nominee, have since rallied around the elections commissioner. State GOP Chairman Ed Cox said de Blasio's calls for Schulkin to resign has bred suspicion of an attempted cover-up.
"Voting is a sacred right and the integrity of every single ballot must be protected," Cox said in a statement to the press last week. "For the mayor to outright dismiss these charges and try to sweep them under the rug is unconscionable."
Adele Malpass, chairwoman of the Manhattan Republican Party, pointed to a report issued by the city's Department of Investigation in 2013 in which inspectors gained access voting booths 61 out of 63 times when posing as as ineligible individuals—individuals who had either died, been convicted of a felony or who had moved outside the city. Malpass also noted a 2012 Pew Center on the States report that found that roughly 24 million voter registrations in the United States are no longer valid or significantly inaccurate, discovered more than 1.8 million deceased individuals listed as voters and revealed about 2.75 million people with registrations in more than one state.
"Pew Research did a poll of the American public of, 'Do you believe voter fraud existed?' It's like a really big number," Malpass said in a phone interview. "If you did a poll in New York—'Do you think voter fraud exists?'—I think it would be a wildly high number."
Assemblyman Sepúlveda, on the other hand, called Schulkin's comments "stupid" and racist, likening his comments to those of Trump's supporters and dismissing the commissioner's new GOP backers as merely following their nominee's lead. The Bronx pol noted that many Republicans have denounced the candidate's claims about a "rigged" system," and asserted only fringe figures "want to exploit this and actually believe it."
He also swore that in the 30 years he has spent in politics, including as a district leader observing sites, he has never seen "a taxi load of voters being taken from site to site." He also dismissed the 2013 DOI report as a poor sample and said voter fraud is not so large-scale as to warrant voter I.D. 
Sepúlveda expressed surprise that his fellow Democrats—regardless of whether they hail from communities of color—have not publicly condemned Schulkin's comments, as they might have if he were a Republican.
"They all should have been up in arms calling for this guy to resign immediately," Sepúlveda told the Observer.
Manhattan Assemblyman Brian Kavanagh, a Manhattan Democrat, referred to a nonpartisan study finding only 30 documented instances of voter fraud out of 300 billion votes cast in the last 35-plus years. He says it's important to understand "what he said and what he meant when he said that" since he was quoted in an off-the-record, unofficial statement and that the Council has more specific jurisdiction on the matter. But he said everyone needs to focus on Trump's comments. 
"At the same time, it's important that Mr. Borelli or anyone else not distract us from what this candidate for president is expressly saying is necessary—from having a candidate for president that is expressly saying that if he does not win, it'll be because the election is rigged," Kavanagh said.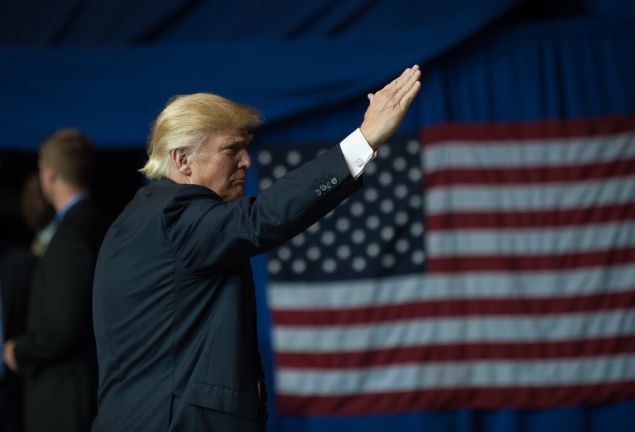 The muted response to Schulkin's comments might have something to do with the conflict surrounding his initial appointment to the BOE.
Under normal circumstances, the county Democratic and Republican machines recommend individuals for commissioner positions, and the borough delegations vote to appoint them. But in 2014 Assemblyman Keith Wright, chairman of the Manhattan Democratic Party, missed the deadline to renominate then-Commissioner Gregory Soumas.
This enabled City Council Speaker Melissa Mark-Viverito—a bitter enemy of Wright's Harlem-based operation—and the rest of the Council's Manhattan delegation to consider candidates, one of whom was Schulkin.
 The delegation voted 5-4 to appoint him. Mark-Viverito did not cast a vote at that time because she does not vote in delegation, according to spokesman Eric Koch, but most of the Manhattan members of her Progressive Caucus supported Schulkin for Soumas's spot.
Through Koch, Mark-Viverito said she believes he should resign. Wright did not respond to requests for comment.
Republicans aren't the only ones to raise concerns about questionable electoral activities. During the April Democratic primary, 126,000 voters in Brooklyn were purged from the voter rolls, provoking fervent accusations of a Clintonite conspiracy from supporters of Vermont Sen. Bernie Sanders.
Further analysis revealed most of those kicked out of the books were Hispanics, a demographic that overwhelmingly backed Clinton across New York, and that the phenomenon occurred largely in the district of Congresswoman Nydia Velazquez. BOE leaders have blamed an overzealous effort to remove dead and otherwise ineligible names from the registry for the incident, but Velazquez—who faced two non-Latino challengers—and others publicly wondered if there was a racial motive.
The mayor has called for a series of reforms at the state level, including allowing same-day voter registration and early voting. He claimed the BOE has rejected his offer of $20 million in city funds to help implement such changes, and suggested its old-school machine-based patronage structure is to blame for the resistance.
Sepúlveda has proposed bills in the State Legislature calling for similar reforms.
Malpass said a voter I.D. must precede BOE reform. 
"I don't think people have confidence that our system is updated and accurate and I think that the denial of voter fraud is the fundamental problem that prevents any substantive change," she said.
Borelli said having people who are living and entitled to vote be purged from the rolls is just as problematic as having deceased individuals or individuals who have moved on the rolls. He said he will be asking about how irregularities in polling places are being prevented at the hearing, but doesn't think systematic changes are necessary.
"Some states have elected secretaries of states who administer elections and there's no more, no less allegations of irregularities," he said. "So I'm not sure the system needs to be changed or if it could be structurally changed or it can be operationally changed to make any irregularities, from fraud to purges to whatever, not happen as frequently."
Disclosure: Donald Trump is the father-in-law of Jared Kushner, the publisher of Observer Media.