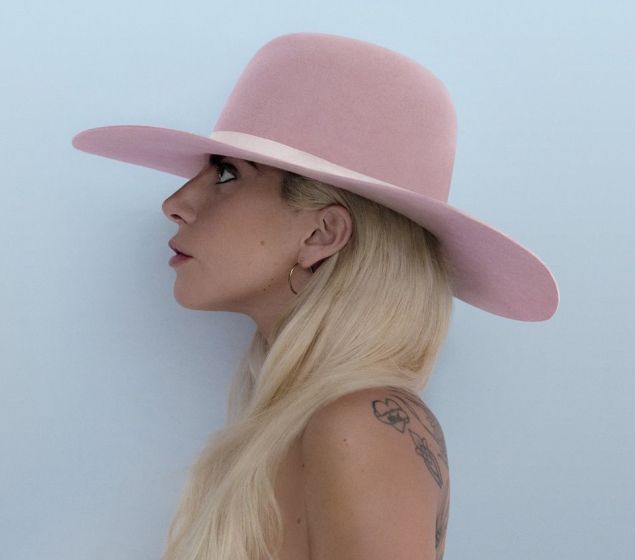 Spend a year or two regularly hitting concerts in New York and you start to notice a pattern of ascension.
A young band will break out through good press, or have their songs played in a commercial, movie or TV show. They'll book a small room for the New York coronation—maybe Baby's All Right, Mercury Lounge, Berlin—the smaller the better. Even if their social media footprint looms large, booking a smaller space for their first NY jaunt leads to a sold-out, which in turn convinces promoters they can fill a bigger room. If the act can pull that off, they're prime to conquer Bowery Ballroom. Then the next trip opens up Music Hall of Williamsburg, Warsaw and slightly larger spaces. Maybe an opening slot for some shitty electro-pop act at Terminal 5 after that.
The circle of love and death keeps turning, and if you're paying attention, you can chart any given band's ability to pimp this circuit well over the course of a year. Watching some bands work their way up to bigger rooms feels like a triumph of hustle; for others, the ascension seems a predestined formality.
I'm thinking about this cycle because of the recent trend of big acts playing small rooms, which has been happening for several years but appears to have reached a peak level of visible absurdity with promotional shows from Green Day and Lady Gaga.
The original mall punks debuted their new songs alongside some old fan favorites at Rough Trade's tiny, 250-capacity back room, then played the slightly larger but still small for them Webster Hall, and the excitement among Green Day fans was so infectious it bordered on tumorous. Ditto for Lady Gaga's "Dive Bar Tour," which brought her to Greenwich Village institution The Bitter End last week, the venue she allegedly got her start at, to celebrate the release of her new album, Joanne.
What's the big deal about these shows, tons of bands make the same move. And how are these huge artists playing a small space anything less than a gift to fans?
The fans who paid above face value to be there are fucking rabid, pushing and shoving for a sight line. The iPhone cameras are relentless. Inevitably, some poor bastard doesn't turn their flash off.
Let's start with Green Day. Placed in the back of the Rough Trade record store, that venue is practically built for promotion. And for over 20 years, since Dookie came out in '94, Green Day have been able to fill huge rooms, even stadiums. Their Rough Trade set eschewed most of the big hits in favor of deep cuts, including songs from their 1990 Slappy EP like "Why Do You Want Him" that Billy Joe Armstrong & Co. hadn't played live since 2001.
Again, loads of artists do this Rough Trade promotional show thing just ahead of or on album release days—recent intimate sets from Wilco and Devendra Banhart, also instantly sold-out, come to mind. But neither of those acts ever had their chops called into question. Billy Joe, who had a meltdown at a Vegas show in 2012 and subsequently revealed the intimate details of his road to recovery in an interview with Rolling Stone's David Fricke, was on a hero's quest to redeem himself. Super punk. All he really needed to do was show up to Rough Trade, but BJ apparently did much more—he held his own without the help of frequent second touring guitarist Jason White around.
The fact that he even needed White to fill out his children's garden of pop-punk music spoke volumes about how far gone he was, although White may have been a necessity for realizing the over-produced bombast on Green Day's American Idiot tour (the whole concept was essentially a watered-down thematic rip-off of NOFX's awesomely long song The Decline and subsequent anti-Bush screed The War on Errorism).
All of which is to say that when playing again as a trio, Green Day were back—the same Green Day you knew and loved as a little, Cinnabon®-scarfing mall brat, the same Green Day you deified through buying T-shirts at Hot Topic. And they knew the old songs! This may have shown the O.G. fans that Green Day still had a dog left in the fight, but more likely than not, it showed Billy Joe that he and his band could still connect with a small crowd. Their gig at Webster Hall a few days later, which also sold out instantly, was still too small for their size, and fans were paying a fuckton of money for tickets. Begging the question—were those small shows really for the fans? Is there any intimacy recaptured by being blasted with power chords at close proximity?
Wow, I must really sound like an asshole. I mean, there's surely something lost when a band that cut their teeth in a scene or a community eventually gets to the point of filling up arenas. Suddenly, there are barriers between you and the crowd. The photo pit's a dark abyss, a chasm of separation between you and the adoring public. The stage lights must be blinding, rendering your audience veiled in darkness. I imagine that playing these small shows so late in the game for bands recaptures some of the intimacy that those bigger performances lack, and that makes sense.
It also makes sense from a promotional standpoint, too—creating the ultimate "you had to be there" moment with your band is just good business. When the demand exceeds the supply the hype skyrockets, even if that supply was stifled intentionally. But all of this would suggest such small shows are still, first and foremost, promotional. And once you see the move play out more and more, the thrill is gone. The fans who paid above face value to be there are fucking rabid, pushing and shoving for a sight line. The iPhone cameras are relentless. Inevitably, some poor bastard doesn't to turn their flash off.
Lady Gaga's intentions behind playing The Bitter End this week seemed charming at first. She announced the location day of, no coincidence considering a YouTube video of her playing the room went viral, propelling her to soon-astronomical success. The Bitter End has a special place in the hearts of many old-school New Yorkers, and the move seemed infused with meaning. This was special. And Mark Ronson was playing in her band!
Never mind that this "dive bar tour" shows were just six songs long. Never mind that a promo for this tour negated to mention it was only three dates. Never mind that they are sponsored by Bud Light, or that she mentioned Bud Light several times during the performance, presumably under contract. Gaga performed at The Bitter End in a mesh shirt slapped with a giant Bud Light logo. I'll have a Newcastle, please.
[youtube https://www.youtube.com/watch?v=7zDdHSSnCz8]
To her credit, Gaga went on The Bitter End's roof and played an encore set later in the night for all her fans who couldn't get in. Replaying the title track of her new record, Joanne, for people outside was a demonstration that her love for them eclipsed her contractual obligation. And it stood in stark contrast to the Anheuser-Busch swill fest she had just consented to inside. The rooftop encore was a small triumph of will for Gaga because it seemed to suggest her understanding that creating a genuine experience at this venue, which held a special place in her career's ascension, was more important than simply selling beer.
And that highlights a silver lining to this big artists playing small venues phenomenon, which is simply this—when the act is returning to their old haunt, to a small room that proved important to their career, they infuse that venue with their story.
It's not purely self-serving because it embeds the walls with hallowed memories. It's not unfair to fans because it connects them with a club, bar, or performance space they might not have previously been hip to. And it's ultimately in the service of reminding experience tourists that our small spaces, our intimate cultural institutions, are worth supporting.
I'm reminded of that 2 a.m. show that Ty Segall played with The Muggers at Baby's All Right back in February. Gone were the show spaces by the Williamsburg Waterfront—Death By Audio and 285 Kent—that had been there for him on his come up. But playing the small room at Baby's was a reminder to the neighborhood, and the fans, that Segall had some love for the community that got him where he was in the first place.
Come to think of it, Baby's is another spot for those intimate, last-minute secret shows. Part of the reason bands have secret shows in the first place is because they want to play a special location, but don't want an early announcement to fuck-up ticket sales for the big performance. But sometimes it's just a matter of protecting the experience for the fans who've always supported them.
Well before they announced a string of stripped-down, conceptual performances in small rooms, Beach House announced a last-minute show at Baby's without gratuitous hype or promotion. The fans who read the blogs were the first to find out. And by choosing this approach to playing a room far to small for them, Beach House demonstrated the purity of their intentions. No pre-hyped "you've got to be there" hysteria, no Converse Rubber Tracks or Vans branding, no time to scalp—just a group that's always made super intimate music, hoping to recapture some of that connection with the people who love them most.