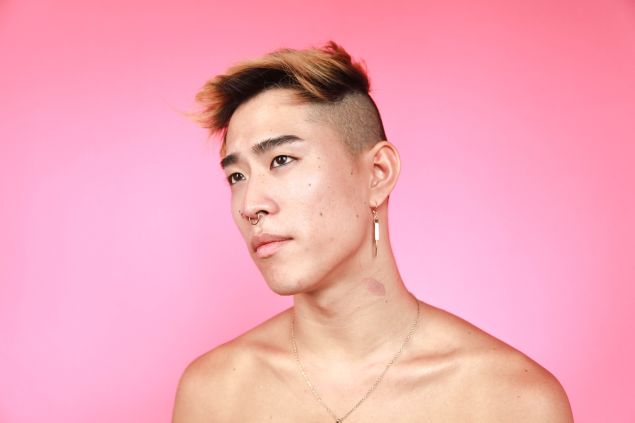 In case you haven't noticed, the beauty category isn't just for women anymore. In fact, the men's grooming industry is a burgeoning one, estimated to rake in $21 billion by the time 2016 is over. But where are the media outlets dedicated to the male clientele who want to learn about moisturizer and low-key concealer?
Women have sites like Into The Gloss and hundreds of top YouTube vloggers to glean beauty info and tutorials from, but there was a hole in the market for sites dedicated to the male beauty space. That is, until David Yi launched Very Good Light.
The former Mashable reporter (who was tasked with launching the site's fashion coverage) has been writing about grooming for over a decade, racking up bylines at Wall Street Journal, WWD, ELLE, Esquire, Details and the Observer along the way. He watched the product category grow from unknown to mainstream and can pinpoint the moment when he realized he needed to start a site of his own: "It was a turning point when I saw Jaden Smith and Young Thug, these two swaggy dudes who are good looking and are really the definition of masculinity and confidence, dressed in women's clothing. Young Thug said in an interview that 70 percent of his wardrobe is actually womenswear."
That feeling of freedom and acceptance drew Yi to hone in on Generation Z, the demographic that succeeds millennials, who are genderless, sexually fluid and entirely unafraid of expressing themselves in any way they find fit. So he started doing research to see if cool teens would even be interested in a website about highlighter for boys and how to style your dreadlocks (both of which are upcoming Very Good Light stories). After interviewing 100 teens, and working with JÜV Consulting, a teen-focused consulting agency started by a 16-year-old, Yi had some answers: his prospective audience didn't only want this site, but they needed it.
Don't assume that Very Good Light is just GQ for the younger set, as it aims to be more inclusive and not just for your average manly man. Based on Yi's explanation, the site will be a safe space for guys of all types, those who are feminine or masculine, those who love makeup and those who don't own a moisturizer (yet).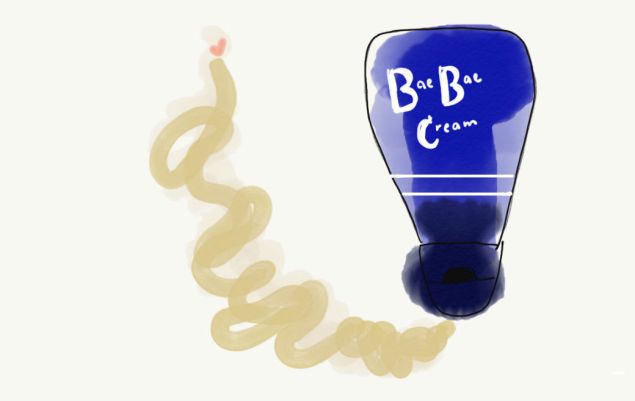 "There's no website that [focuses on] progressive makeup or grooming," he pointed out. "We live in a time and age where a lot of men's websites are wary of getting out of that heteronormative box, because, understandably, they don't want to alienate their readers or polarize their advertisers." Yi didn't want to kick off his coverage with a 12-step contouring guide, but rather, he's starting with the basics. Quite like putting on a full face of makeup, Very Good Light is beginning with foundation stories: how to part your hair properly, how to cover up a hickey and how to embrace your feminine side. On the site's official launch day, their top story was about scamming your friends into thinking you have perfect skin, thanks to BB cream. Yi expects to delve into more progressive pieces as time goes on and his readership grows. That will include a guide on how to properly apply your highlighter, but also a feature on what it's like to be a Muslim American teen; another story will focus on Sikh men and turban culture.
As it turns out, the timing for the creation of a male beauty platform was perfect. Just last week, Covergirl chose James Charles to front their latest campaign. You might not know his name offhand, but the 17-year-old became internet famous after his perfectly contoured and highlighted senior photo went viral, catapulting him into the lucrative career of a beauty vlogger. And now, he's been chosen as the first male to front a Covergirl campaign. For Yi, this announcement just affirmed the launch of his site. "I knew that male makeup bloggers were huge, because I covered them for so long, but I never really thought that they would make it mainstream so quickly," he told the Observer.
So who is creating all this content? "The staff is made up of me, myself and I," admitted Yi. But his close circle of industry friends are contributing to Very Good Light, including writers from Allure, Men's Health and Vice, plus photographer's from Harper's Bazaar Korea and Vogue and video producers from Elite Daily, Vice, The Front and Mashable. For now, his friends will continue contributing to the site, until it's profitable enough to sustain a full-time staff.
Though this site seems to be a bold step into the unknown, it's filling a niche that was begging to be occupied. Growing up is hard, and discovering an ally that has your back, whether that's in regards to experimenting with winged, glittery eyeliner or embracing your subtle use of foundation, is not only nice, it's necessary. "There are a lot of different stories we're trying to tackle through social, video and online, but at the end of the day, we just want to be a voice for Gen Z guys." And they will definitely appreciate it.