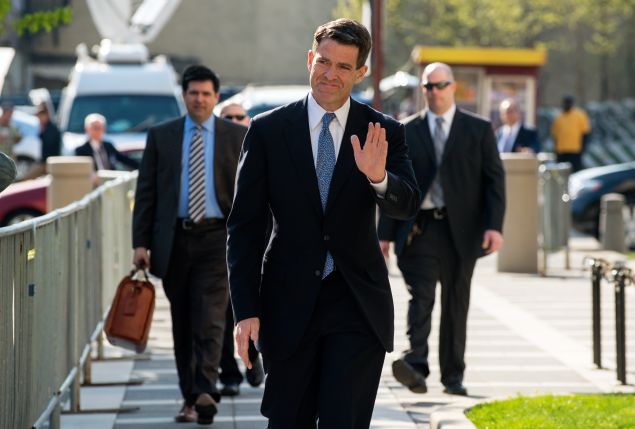 ---
NEWARK, N.J.—During defense attorney Michael Critchley's cross-examination of David Wildstein at the Bridgegate trial in federal court this morning, the witness said that it was his "understanding" that New Jersey Gov. Chris Christie and New York Gov. Andrew Cuomo agreed to what would later become Port Authority deputy Bill Baroni's legislative testimony about the George Washington Bridge lane closures.
According to Wildstein, the two governors knew that the traffic study was not real.
He also said that Christie did not like Port Director Pat Foye. When Critchley asked him if Christie wanted Foye fired for meddling with the New Jersey side of the port authority, Wildstein said that "Governor Christie was not a fan of Pat Foye," but would not go so far as to agree with Critchley's claims that he wanted him fired.
He also said that as the story was spiraling out of control in the press that the Governor's Office instructed no email. The report detailing what would eventually become Baroni's testimony was hand-delivered. While Baroni was testifying on November 25, 2013, Wildstein sent Christie communications chief Mike Drewniak an email that said, "Most importantly, Gov. was not brought into this."
Wildstein said he told Drewniak the full story of the lane closures in December 2013 at a dinner and mentioned that people from the Governor's Office were involved.