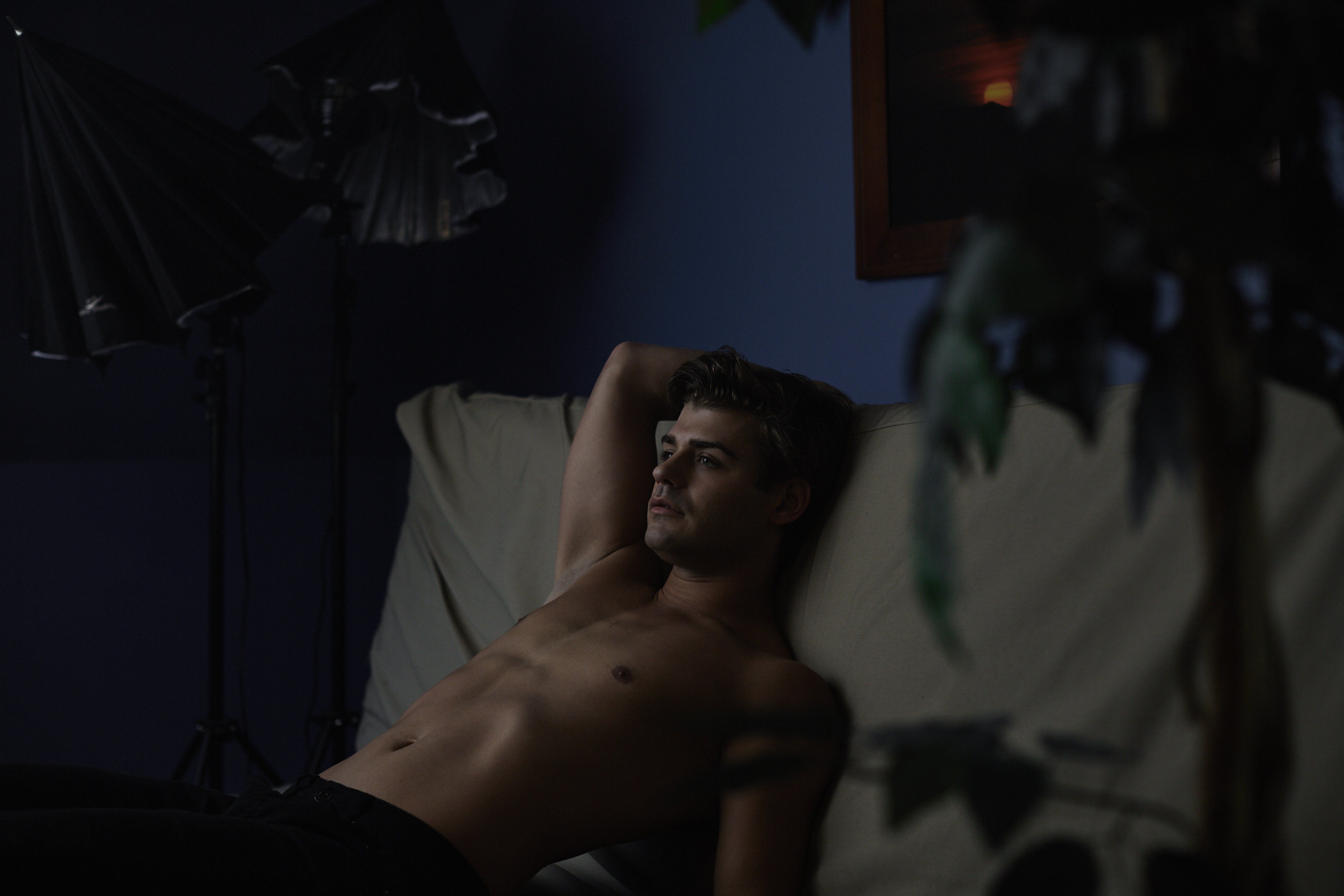 Gay filmmakers seem hell-bent on proving they can make genre films as grim, smarmy and exploitational as the X-rated straight skin flicks that degrade women, slasher epics that appeal to a lust for blood and the early cliché-riddled, black-themed racist throwaways of the 1990s. Set in the seedy underworld of early internet porn and based on the real-life murder of gay hardcore porn producer Brian Kocis, King Cobra is a cut above most homoerotic masturbatory screen fantasies, but not by much.
---

KING COBRA ★★
(2/4 stars)

Written and directed by: Justin Kelly
Starring: James Franco, Christian Slater,
Vince Jolivette and Jordan Yale Levine
Running time: 92 mins.

---
The center of attention in this thinly sketched view of the gay Hollywood underworld is a fresh, boyishly handsome all-American 17-year-old from sunny San Diego named Sean Lockhart, played by Garrett Clayton, a Disney Channel defector (Teen Beach Movie) determined to make it big in the raw like former teen idol-turned-sex symbol Zac Efron. Sean's dreams of leaving home to study film in college get perversely sidetracked when he falls under the seductive spell of surrogate daddy figure Kocis (called Stephen for legal protection purposes, and played by a surprising Christian Slater), a lonely, closeted photographer who runs an amateur gay porn business on the internet called Cobra Video, which he operates from his home in suburban Pennsylvania. Fueled by false promises of learning the ins and outs of the film industry, it's not long before Sean changes his name to "Brent Corrigan" and becomes an overnight sensation as Stephen's hottest new star, boy toy and live-in lover. Producing, photographing, directing and editing the sex videos in addition to feeding and clothing his meal ticket, Stephen acquires a huge overhead, but somehow has enough left over to buy a silver Maserati convertible and live the high life while Brent is relegated to staying home under lock and key and scrubbing the toilets. When Rolex watches and expensive steak dinners no longer suffice, he insists on a share of the profits and demands an increase from $1,000 to $10,000 per film, prompting Stephen to remind him he is under contract and legally obligated to work exclusively for Cobra Video under the nom de porn Brent Corrigan, which Stephen copyrighted behind his back (unaware that Sean was an underage 17 at the time).
What looks like the beginning of something resembling an actual plot develops when Sean/Brent defects to rival porn company Viper Boyz, run by a flamboyant pervert named Joe (James Franco), a former fundamentalist Christian pastor, and his handsome but unstable lover Harlow (Keegan Allen), who, between porno flicks, supplements a lavish lifestyle that includes sports cars and shopping sprees at Diesel by working as a male prostitute. Joe hatches a get-rich-quick scheme to make a no-holds-barred sex film teaming Sean and Harlow for the first time together, but only on the condition that Sean must use the name "Brent Corrigan" that made his reputation as a sex sensation in the first place. When the jealous Stephen blocks the plan, Sean retaliates by threatening to expose him as a child pornographer, Joe dispatches his boyfriend to eliminate the competition and King Cobra turns savagely, excessively violent. The brutality substitutes one kind of pornography for another.
As repugnant as the murder scene is, timorous direction and truncated, episodic writing (both by Justin Kelly) bar an otherwise potentially controversial subject from achieving any real force, and despite the graphic sex scenes, there is nothing sexy about the film that could be mislabeled as arousing. As a combination of campy satire and drooling titillation, King Cobra doesn't provide much insight into the gay porn industry or what makes the denizens of this dark, dangerous, subterranean society tick. It comes as no surprise to see James Franco strip down and hump and thump his way through simulated sex with other guys. He's devoted most of his career to queer cinema, while remaining famously ambiguous about his personal offscreen sexuality, oblivious to the fact that nobody cares. But the real shock is Christian Slater, whose sex scenes are infused with a broader sense of genuine tragedy. Once a promising star who opted for learning how to act, Slater, now 47 and scarred from a slowly maturing career as an also-ran, steals the picture by giving a sinister yet heartfelt character some badly needed inner motivation.   This trash wallow won't do anything to change his stature, but it does further his growing reputation as a serious actor willing to pull out all of the stops. Alicia Silverstone, as Sean's clueless mother, and Molly Ringwald, as Stephen's sister, are miscast in minor roles that contribute nothing to the creepy story of lost souls on the highway to self-destruction.