Sephora can be a terrifying place. I know. You enter this infinite Tardis-space of black and white walls, throbbing pop music, and employees with perfectly glowing skin asking you what they can help you with when you don't know goddammit, you don't know, there are just so many choices! If you are anything like me, you wander in a fugue state, desperately pulling everything that looks exciting close to your chest, and then staring in confusion as you run your credit card and realize you spent $250.
And buying gifts for someone is even more terrifying! Yes, Sephora is a mecca of endless wonders, but the things that thrill you (luminizing primer!) might come off as an insult to your gift's recipient (does she think my skin needs to be more luminous? Or more primed?!?) Colors, scents, formulas and products are all highly personal, but there is an answer: seek out cult brands in universally flattering shades, and just watch as you become the favorite aunt/sister/girlfriend/officemate/boyfriend/boss/employee/daughter/son.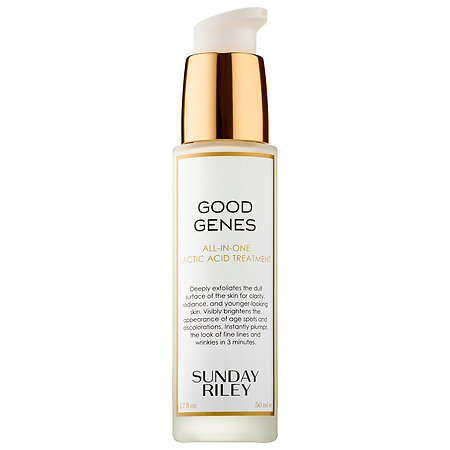 Yes, it is very expensive. But look at that gorgeos gold bottle! Just looking at it for 15 seconds makes me feel like I'm Gwyneth Paltrow. Plus it has stellar reviews—basically, if you can shell out the cash, Sunday Riley promises smooth, exfoliated skin.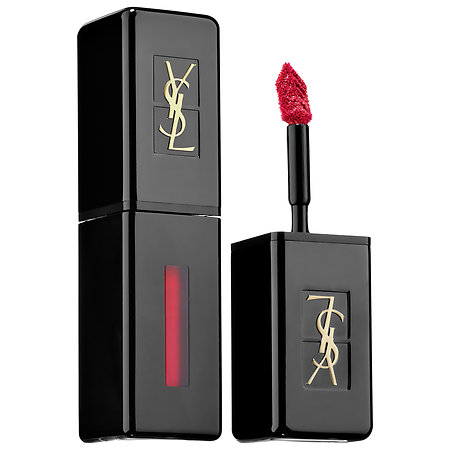 Lipstick can be a tricky gift—it's expensive, and looks so darn small when you actually wrap it up. So if you're going to give the gift of gorgeous lips, do it designer. This YSL lip stain will stay in place, and it'll look great on a vanity.
Face masks are one place where higher price doesn't necessarily mean significantly better quality. I swear by the Sephora brand sheet masks. I would live in them every nonstop if my boyfriend wasn't slightly weirded out by the ghost/serial killer who's replaced his girlfriend.
…And then, sometimes there are pricey masks worth buying. Peter Thomas Roth has cult-beauty status for its masks, but the cucumber gel is a crowd favorite. Plus, look at that Christmas color.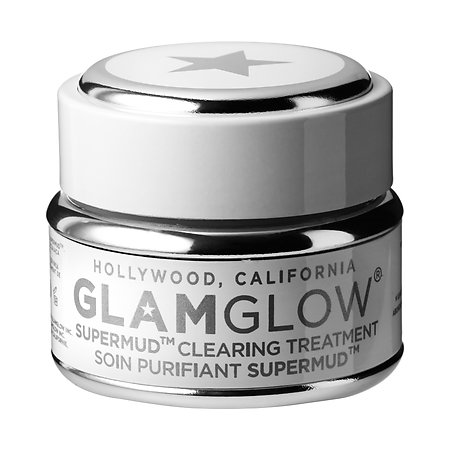 Another cult classic mask, my skin has never felt better than when I started investing in GLAMGLOW. Honestly, the second you wash it off, you'll want to just keep touching your face because it feels so, so smooth.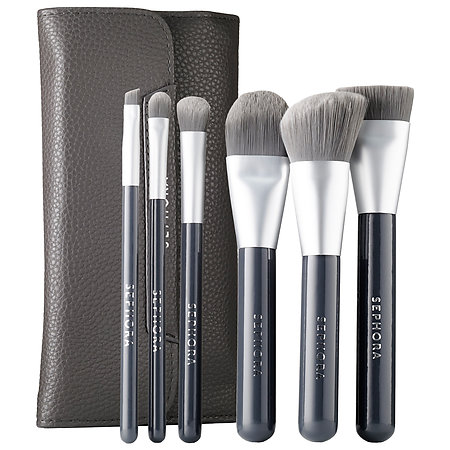 Every good aspiring makeup addict needs a good set of brushes. This one is reasonably priced, sleek, and antibacterial! Which means you get to feel slightly less guilty when you go weeks without washing them.
Even though it's an investment, the dyson hairdryer is really the cool girl essential of 2017. It's sleek, lightweight, and looks like the future. Would the Dyson guy be on TV so often if he wasn't good at what he does?
I went from hopeless makeup wannabe to fearless cat-eye aficionado entirely thanks to a good liquid eyeliner. Back when I was rotating through every drugstore brand available, I tried every trick on Pinterest—tape, spoons, credit cards—and still ended up with dull, un-Instagrammable liner. Turns out, the real trick is buying better eyeliner, and Stila is my absolute favorite. I ration its use. I guard it like a dragon guards its treasure. Samson is to his hair what Dana is to her Stila Stay All Day Waterproof Liquid Eyeliner.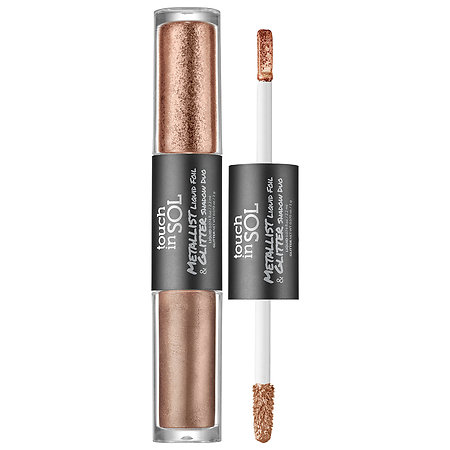 Two big trends in makeup: K-Beauty and metallic lids. Aside from being just gorgeous and glittery, this is the gadget for achieving enviably sparkly lids for the perfect holiday party look.
10. Yves Saint Laurent Black Opium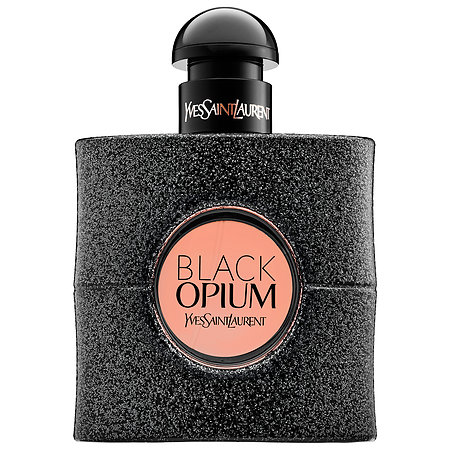 Look, buying perfume for someone is hard. You never know a) what smells they'll like and b) what will smell good on them. But if you just have to buy something that spritzes, make it a cool brand in a gorgeous bottle, and go with a scent like Black Opium which is so much more modern than tired florals or the saccharine-sweet perfumes we grew out of in middle school.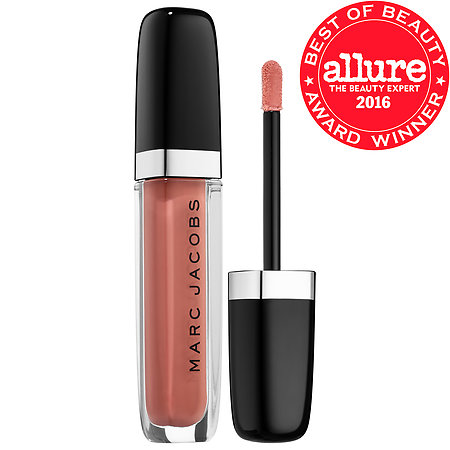 Yes, matte is still on-trend, but glossy lips are coming back in a big way. Aside from making lips look naturally plumper, wearing gloss to a party is a good way to stand out from every other girl with a Kylie Lip Kit.
If you're buying for a real beauty addict, chances are they either already have or already covet the Naked palette. Either way, the Smoky palette is a great wintery update that will make someone very, very happy you drew their name in Secret Santa.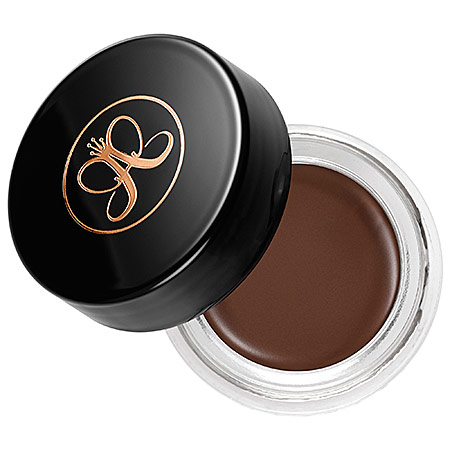 For weeks I wondered: how does every girl on the internet have those matte, perfectly shaped brows? When did this become a thing? How have I missed out?!? Finally, I cornered a much cooler girl than I and asked her what she used. The answer was, of course, Anastasia DIPBROW. I bought some the next day and haven't looked back. (Be sure to buy the brush too.)
Everyone already loves the universally flattering Nars blush in Orgasm. Consider this an upgrade. I brought my multiple in Orgasm on a weeklong trip to England when I only brought carry-on, and it was the perfect multi-tasker—eyeshadow, blush, and lips all in one.
See everything I wrote before, about the Naked palette, but also here, about the Chocolate Bar. Consider the Chocolate Bar the Red Sox to the Naked palette's Yankees, the Packers to its Bears, the Jess to its Logan. Choose wisely, and stick to your side forever.
The perfect stocking stuffer.
You know, you can buy a bunch of the things on this list and put them all in this adorable clutch! 
Usually, prepackaged makeup sets are a waste of money. They're filled with too-small quantities of mediocre products in colors that you never would have picked for yourself. Usually. Kat Von D Liquid Lipsticks are hyper-pigmented and super matte, and I am desperate to try them in every color. Give the gift of fashion adventure.