Fast Company asked three graphic designers–Natasha Jen of Pentagram, Bobby C. Martin of OCD, and Carly Ayres of HAWRAF–to create an image that they believe "gets at the heart of this election cycle," as Shepard Fairey's iconic "Hope" poster did for President Obama back in 2008. The results are thought-provoking and moving.
Below is one of the designs Jen came up with, and Martin's powerful response to police brutality and the power of individual voters. Click through to see them all.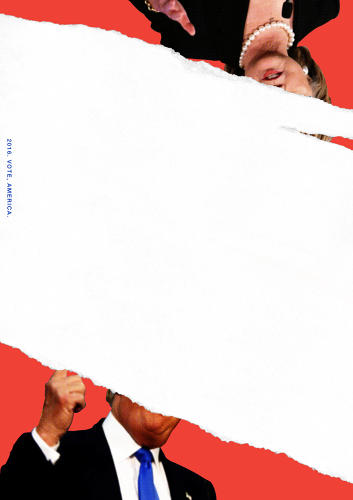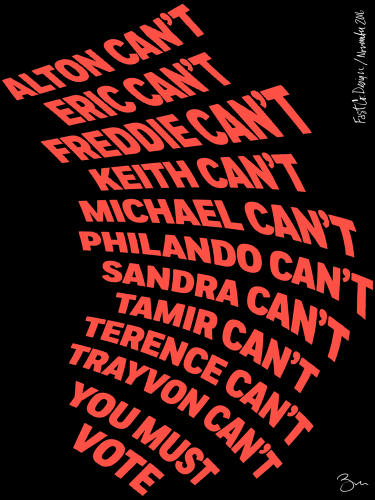 This post is from Observer Short List—an email of three favorite things from people you want to know. Sign up to receive OSL here.