If pronghorns, ocelots, and jaguars could vote, Hillary Clinton would get an additional boost in Arizona and Texas. That's because, aside from questions of feasibility and political impacts, the Great Wall of Guadalupe Hidalgo that Donald Trump promises to build would have a devastating impact on these and other four-legged border jumpers.
Likewise the endangered subspecies of black bear that inhabits the borderlands along the Rio Grande. These bears, which have been nearly extirpated in Texas but hang on in the Mexican states of Coahuila and Chihuahua, are much rarer and shyer than their prolific northern cousins—hardly cut out for a world of helicopters, searchlights, and high-powered rifles.
The region's next-largest carnivore, on the other hand, has shown a remarkable determination to keep coming north against all odds. Jaguars, the third-largest of the big cats, aren't just jungle cats. They once ranged widely across the Southwest and Southeast. But what was thought to be the last wild jaguar in the United States—a female—was shot in 1963. Over the past two decades, however, one after another male tigre has been spotted or recorded by trap cameras wandering north in a vain search for mates.
Federal officials, picking their battles amidst vehement resistance from ranchers, have declined to import female jaguars or designate critical jaguar habitat. But biologists suspect that climate change is already driving not just jaguars but ocelots, coatis, javelinas, brown-nosed opossums and hog-nosed skunks northward. As warming continues, refuges north of the border will become increasingly important for many Mexican species—if fences and walls don't hold them back.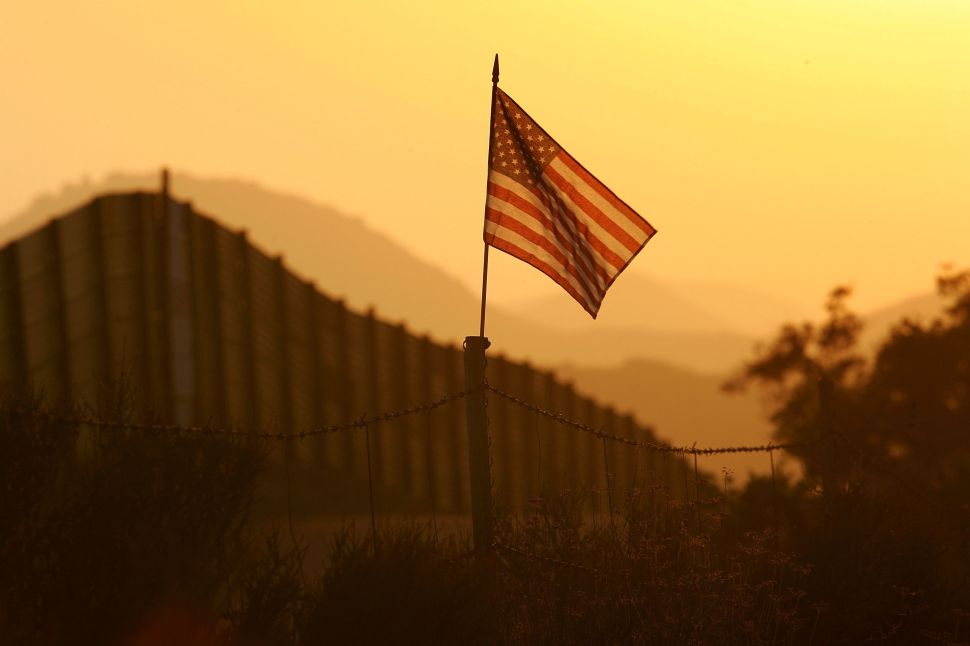 Xenophobic chest-beating and immigration anxieties also threaten cross-border cooperation on conservation and environmental protection. The needs and opportunities are great: Mexico and the United States share 2,000 miles of rich and fragile habitats, from cactus forests to offshore seal rookeries. Exequiel Ezcurra, director of UC–Riverside's Institute for Mexico and the United States and a top environmental official under past Mexican president Vicente Fox, told me that wildlife managers laboring to free California's Channel Islands of pigs, foxes, and other invasive mainland species could draw lessons from Mexico's successful eradication of goats on Guadalupe Island. Better yet, he suggests, would be to establish "one protected entity" over all the islands from Baja California's west coast to Point Conception near Santa Barbara—a common marine ecosystem containing the densest kelp forests on earth.
Nearly eighty years ago, the Roosevelt administration tried to establish border-spanning transnational reserves. But Mexico's government, anxious for its sovereignty after a long and painful history, declined. The North American Free Trade Agreement brought a thaw, and guaranteed U.S. funds to upgrade water and sewage infrastructure at Tijuana and other sites, reducing cross-border pollution. "We had a brief spring in 1993 when Mexico opened up to binational conservation corridors because of NAFTA," Ezcurra said. "But it didn't last long."
Mike McCoy, president of the Southwest Wetlands Interpretive Association, which preserves valuable marshes in the Tijuana Estuary, picked up the thread when I interviewed him for a book on the Pacific Coast: "Everything broke down after 9-11." What cooperation there had been withered as the United States rushed to arm and armor its border. National security trumped the Endangered Species Act and other environmental protections. "Nine-eleven gave us a blank check to do things along that border that never would have been done otherwise."
Then Mexico's drug war succeeded terrorism as a specter. "For a while," Ezcurra told me two years ago, "it was more difficult for a member of the National Park Service in California or Arizona to get permission to have coffee with his counterparts in Sonora than to go to Yemen or any country in Africa."
That was then as far as Yemen is concerned. But things have thawed again on la frontera, Ezcurra says now. Despite tight budgets, "collaboration between the U.S. Fish and Wildlife Service and Mexican Environmental Authority has been going very well. But we're all very concerned about the wall Donald Trump wants to build."
Eric Scigliano, a science writer at the University of Washington, is a coauthor of The Wild Edge: Freedom to Roam the Pacific Coast.
Disclosure: Donald Trump is the father-in-law of Jared Kushner, the publisher of Observer Media.