"How's Coffee Matt?" My hairdresser and friend Madge asked with a slight smirk as she highlighted my hair. Hoping that lighting my strands would lighten my mood, I remained discontented with my quest to date like a bachelorette. So far, variety was scarce and I was still stuck between two, only vaguely interested guys. Hardly the glamorous, dashing-from-one-deluxe-dinner-date -to-the-next scenario I had planned.
Madge  was rightfully skeptical about my casual, not-quite-boyfriend Matt's behavior. The bruising on my legs had finally begun to fade thanks to my constant application of Arnica gel and my cease and desist instructions to Matt. Leaving me to wonder, how many other females in the city or outer-boroughs were suffering instead? Were there more women covered waist down so no one could see the bite marks on their legs?
"So to be clear, this is the same guy that doesn't have wifi right?" Said Madge.
"No wifi, but he does have health insurance." None of my friends had met Matt, and at this point they probably wouldn't. His last lack of consistency overshadowed the positive things I said about him. His guitar sat in a corner of his apartment collecting dust, and he bought more comic books than he—a wannabe cartoonist— attempted to create. The cons were outweighing the pros big time. I was letting myself  get played.
"What about the bald guy who put a pillow over your head at The Standard Hotel?" Madge was referring to my epic fail with my fallback man, Michael. Her melodic Australian accent could make anything sound lovely, even when it was something I didn't want to hear.  Embarrassed, I shook my head ignoring the question, trying not to cry.
"You shouldn't date at all right now." She suggested. I knew she was right, and of course I wasn't going to take her advice. It's never easy to end things, even when you try to be nice about it. No one likes rejection. I left the salon and went home. Lounging on my couch, I restlessly searched for something to watch online. Then out of nowhere, Coffee Matt texted me. "I miss you something fierce. I need to see you tonight, I want to see you tonight."
Bored, and wanting to get laid, why not? I had a 50% off Uber discount so why not use it and head to Red Hook. When I arrived, I noticed some items in his apartment that were not his and clearly not mine. An oversized Johnny Cash shirt smelling like it had been immersed in a Bath and Body Works fragrance, was neatly rolled up on the side of the bed I slept on, ironically inches away from my glasses I had kept at his apartment. Innocently questioning him about it, he had a prepared answer.
"I use that to clean things up with." He said. I noticed an extra phone charger was on top of his desk. What he was making an effort to hide, were things of mine. My hot pink toothbrush that used to sit on the sink next to his was now on the top shelf in his bathroom. "I put it up there when I was cleaning." he said, when I joked about it being out of sight. The postcard I sent to him from a vacation that used to hang over his desk was no longer there. "It fell." he said. Two paper coffee cups on his desk, one with lipstick. Had I been called over to be dumped?   "I'm taking a shower he said and disappeared into the bathroom." As I glanced at his locked phone, there were several messages from the female I had seen on Facebook a few weeks earlier, when I entered her digits into the site.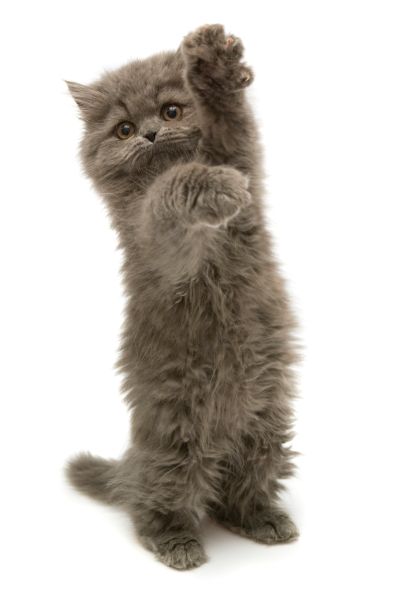 Steam coming out of my ears to match that of the shower behind the bathroom door, I couldn't ignore this anymore. Why was I even there? So I grabbed my things and left, quietly closing the door behind me. There would be no note, or explanation. I dramatically blocked his number and did the same on social media. Since, by that time, it was late in the evening and I was in the middle of nowhere in Red Hook, I thought it would be a fabulous idea to contact Michael.
"I'm going through it." I wrote. "Can we meet up?"
In record timing, he responded. "Oh man, you're not going to like this…"
I was already getting angry as I watched the little iMessage dots moving rapidly.
"What?" I responded filled with rage, hoping he could feel my anger through the text.
"I'm exclusively seeing someone now. I have to be honest with you, I've known you too long to not tell you."
"And you decided this after we hooked up at The Standard?" I wrote back.
"I like you, I really do, as but I don't think this is a good time for us to discuss this. I can tell you're really upset and I'm sorry. I know this has been a hard time for you."
"Fuck you all around!" I texted back furiously. There was no response.
I walked a long way,  passing several bars filled with people laughing and drinking, before I found solace in a Dunkin Donuts on a corner —fully feeling and crying, and giving no fucks. I ordered an iced tea and the cashier gave me a free donut. A small gesture that made me break down even more. No one likes to be the ugly-crying woman on the street so I grabbed an Uber. Heading back to the city,  we ironically passed both Michael's and Matt's apartments. I cried the most when we passed the home I shared with my ex-husband Aaron and as we went over the bridge, I vowed to never date anyone from an outer-borough again. Arriving home I fell into my bed as exhausted as I was the first night I had arrived as a new divorcee. Except now I was going to have a different outlook on things. My dating game was about to get hardcore. Tough would be the new tenderness and I vowed not to get hurt again.