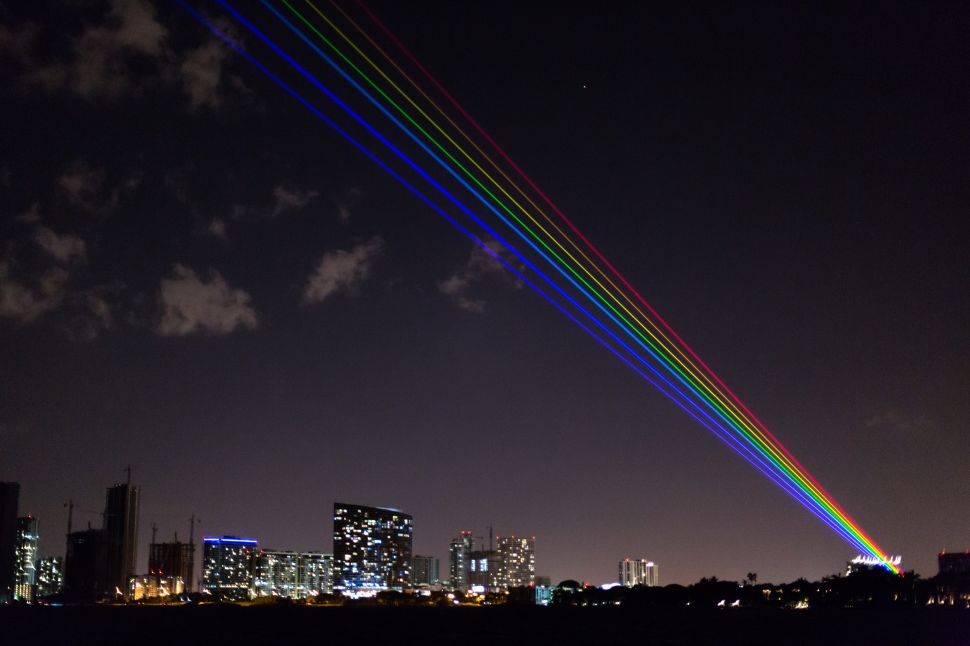 Art lovers crowded into boats last night in Miami for a ride under the rainbow for an over-the-top welcome to the first evening of Art Basel festivities. Underwritten by Lionheart Capital, the special commission by Yvette Mattern entitled Global Rainbow made its debut, though it was quickly dubbed by Instagrammers as the #RitzRainbow thanks to its location at the Ritz-Carlton Residences, Miami Beach.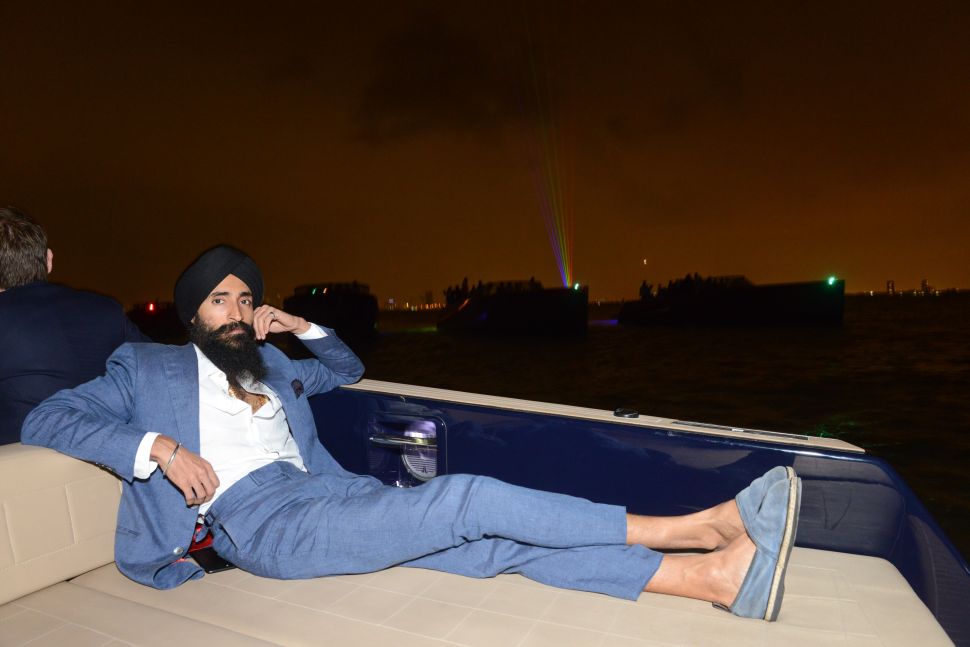 While the light projection can be seen for as far as 25 miles from the Design District, Laura de Gunzburg, Waris Ahluwalia and Neville Wakefield and many, many more all piled into the fleet of six boats for a closer look.
While the vessels were originally outfitted to fit eight riders comfortably, Wolffer Estate Rosé-fueled party goers chose to throw caution to the wind and overload some of the luxurious VanDutch dingys to over 20 passengers all for a brief trip under the rainbow.