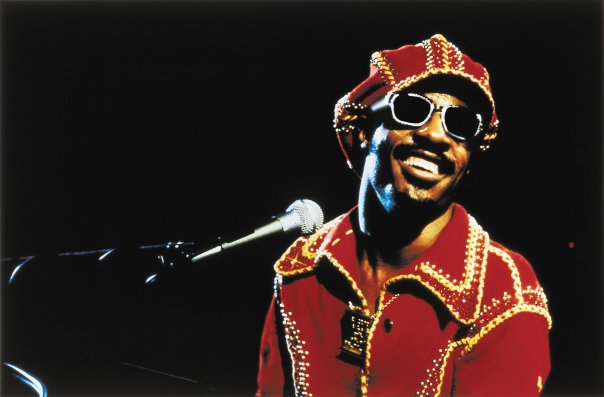 After the most demoralizing presidential election in recent memory, I was lucky enough to play a record release party Friday night for one of my bands. Gathered in the warm and laid-back atmosphere of the beloved Q Division recording studio in Boston, people drank beer, chatted in hushed tones about the week's news, and let loud rock 'n' roll music wash over them.
We all blew it out together, walking out into the cold night afterwards with our ears ringing, our shirts stained with beer and sweat. For the performers, playing music is catharsis, not unlike an actual workout, though with the added emotional outpouring of good rock 'n' roll. The intimate gathering of friends, family and fans gave it all back to us, and I was reminded: This is why I get off the couch.
I have turned to music at every pivotal moment in my life. As my mind reeled this weekend trying to make sense of what had just happened, I made a list of the perfect records to calm myself down.
The irony isn't lost on me that I'm writing this for a publication that endorsed Donald Trump for the Republican nominee (and Clinton as the Democratic nominee), so I must assume that some readers clicking on this piece supported him. And if you are a Cubs and Trump fan, you must feel pretty good about yourself.
But you certainly don't need me to report that a lot of us could use a little salve. Here are some comforting classics to help get you through this post-election nightmare.
A Love Supreme is the sound of a stone virtuoso leading a band of masters through a personal cri de coeur, bringing them along on his spiritual quest and passion play. That the album was composed in an ordinary suburban house in the village of Dix Hills in the town I grew up in—Huntington, Long Island—is an unusual and underserved emblem of pride. But the point is that behind unassuming front doors and trimmed suburban lawns, as Brian Wilson and David Lynch know, turmoil is often bubbling and perhaps some undiscovered genius is taking that energy and channeling it into a masterwork.
Over the course of the four-part suite (Part 1: "Acknowledgement"; Part 2: "Resolution"; Part 3: "Pursuance"; Part 4: "Psalm"), a newly sober Coltrane exorcises the demons of addiction and the pain that he had been trying to keep at bay with booze and heroin for over a decade prior.
This is holy music that builds on actual liturgical devices such as chanting and Psalms. The record builds from mantra-like grooves to all out ecstasy, with guttural expressions and clarion plaintive wails from Coltrane's horn met with flurries of impeccable piano runs from McCoy Tyner, explosive pepper bursts from drummer Elvin Jones, and the fearless bass of Jimmy Garrison. This recording makes you get down in the grit and feel all of it. Let yourself break down. Bathe yourself and come through it anew.
In 1972, during the lows of the Nixon administration, Lester Bangs wrote, "'Exile' [Exile On Main St.] is about casualties, and partying in the face of them." Exile is a somewhat strange choice to be cited as one of the best rock 'n' roll albums ever (I argue that it is the best rock 'n' roll album in my book on the subject).
"Sprawling" inevitably leads most critiques of this double LP tour de force. The record covers virtually all of rock 'n' roll's essential components and underpinnings up through 1971: American and Celtic folk, blues, country, caribbean, rockabilly, soul, and most importantly, gospel.
On songs like "All Down the Line," "Rip This Joint," and "Rocks Off," the album rages like a good old boy in the hills of West Virginny, swilling back a fifth of Old Grandad while hopped up on trucker speed. Flip over the record, and churchy songs like "Just Wanna See His Face," "Let It Loose," and "Shine a Light" serve to ease into the comedown and the inevitable hangover. "Kick me like you've kicked before," Jagger sings. "I can't even feel the pain no more."
https://www.youtube.com/watch?v=c8Jqw2esPwM
If the gospel-informed rock of skinny English vampires doesn't do it for you and you want the real thing, an adult dose, so to speak, how about one of the greatest gospel albums of all time, Aretha Franklin's Amazing Grace, also from 1972?
I am not alone in placing this recording as one of the most important live records ever. No one sings like Aretha. No one sings better than Aretha. She could sing the election results, and I mean even the ballot initiatives of South Dakota, and I would happily buy a ticket.
But place Aretha back in the context of her upbringing as the daughter of famous preacher, C.L. Franklin, back to the very stuff that makes up her musical DNA, and you will be delivered regardless if you believe in anything religious. Personally, I left my "church every Sunday" Catholic upbringing behind as soon as I left home at 18, but I am ready to follow Aretha anywhere she wants to lead me on this record.
Backed by the Southern California Community Choir, the First Lady of Soul pairs here with gospel hero James Cleveland for "Precious Memories." The recording always brings me to my knees, specifically around the 3:25-minute mark. I cannot listen to it without feeling overcome. This is the first of two climaxes on the recording when I feel privileged that someone—Jerry Wexler is the producer, of course—was there to record the holy moment. Because that is exactly what it is. Aretha seems to be channeling the Holy Spirit here.
Without exaggeration, every time I listen to this, every single time, whether it be the first time in months or the fourth time in a row, I am physically affected. It goes beyond shivers down the spine; it is an acutely overwhelming experience, emotionally and physically. As Cleveland sings, it is in that moment that "the truth, the real truth of Jesus is told."
A film of this concert/service, directed by Sydney Pollack, sits on some shelf somewhere, unseen by none but a precious few.
The week after 9/11 I was due to go on Vin Scelsa's "Idiots Delight" radio show on WFMU. It had been booked well in advance. On the phone with Vin in light of the tragedy and ensuing chaos, we discussed if we should postpone. I told him I was still in if he still was. He told me to come on down, so I drove my battered old Volvo wagon down from Boston to the Bronx and had the station on the radio as I pulled into the Fordham campus.
Vin was spinning "Comfort You," one of my favorite tracks from Veedon Fleece, my favorite album from Van Morrison, who is one of my favorite artists. This is what we are missing from terrestrial radio: DJs with exquisite taste, selecting just the right song for the moment, as if they are reading your mind.
I got up the studio fairly quickly, so the song was still playing. I told Vin what that song meant to me. So he played it again, back to back, on the air. I felt honored to be there at that time as we all struggled to make sense of the moment, this local, national, and international catastrophe.
Many of those of us who lived or grew up around New York lost friends or family. In my case, it was a guy who had been my best friend as a kid, from pre-school to high school. I've had a lot of friends tell me this week they have not felt like this since that post-9/11 time. Don't let anyone try to diminish those feelings. This is a time of national mourning for many.
Which leads us to actual mourning. Nick Cave is a master performer and I continuously advise those whose taste I respect to go see him live. If his records have not quite clicked for you, given his limited vocal range and generally bleak subject matter, I defy anyone to come away from his concerts feeling that sort of "been to church" feeling described thus far.
Regardless of his commanding presence as a live performer, his latest studio record, Skeleton Tree, is a devastating work of beauty. Or perhaps it is a beautiful work of devastation. It is a masterpiece either way. Though the lyrics were reportedly mostly or completely finished before Cave's 15-year-old son died in an accidental fall, the loss clearly informs the recording, which was already underway. While Cave's work has always explored tragedy in the ancient tradition of blues singers and folk troubadours—most of his sings are narrative and he often sings from the point of view of characters—this time it's deeply personal.
As with The Boatman's Call, which is a quintessential breakup record, on this record Nick Cave, the character, fades as Nick Cave, the man, comes into sharper focus. The mask is set aside as we hear the artist allow his vulnerable human frailty come to the fore.
I have played this breathtakingly emotional but measured album on repeat—in my car, while I shower, on my phone as I take a walk—more than any album for the past year. Even in the face of such grimness poetry is possible and art is necessary.
With Cave, even a slight glimmer of humor can shine through. "Oh, the urge to kill somebody was basically overwhelming/I had such hard blues down there in the supermarket queues." And later, in the same song, "Magento," he harkens back to good old Van Morrison's "Madame George," with the lines, "In love, in love, I love, you love, I laugh, you love/I move, you move and one more time with feeling."
What draws us to such works when we might more easily reach for escapism? Sympathy, for starters. Empathy, if we allow it.
"One more time with feeling" seems like it could be a line from Leonard Cohen, who along with Scott Walker certainly informs Cave's work generally and Skeleton Tree specifically.
[youtube https://www.youtube.com/watch?v=BCS_MwkWzes&w=560&h=315]
While Cave lets some humor seep into a heartbreaking song, one of Cohen's most-quoted lines in the wake of his death this past week is "There is a crack in everything/That's how the light gets in."
It is the broken that is beautiful. As with David Bowie, who left us with some affirmative final work, remaining vital even as death was imminent, Cohen, who passed away on November 7 at 82, let it be known (singing in Hebrew) that he "was ready, my lord" on the title track of his new album, You Want It Darker.
Skilled writers in the epic tradition of Cohen and Bob Dylan could drop broad-enough lines into their biggest songs—"A Hard Rain's Gonna Fall" and "Hallelujah," for example—to become vessels pregnant with whatever significance the listener wants to assign to them.
[youtube https://www.youtube.com/watch?v=v0nmHymgM7Y&w=560&h=315]
But Christ, with Cohen leaving us the same week as Trump getting elected, how can the opening lines of the first track of his record not resound with specific prophecy?
"If you are the dealer, I'm out of the game/If you are the healer, it means I'm broken and lame." It seems as though Cohen left us the album as a soundtrack, if not a kind of Greek chorus, for the next four years. "I'm checking out," he seems to be saying in his subwoofer Voice of God.
"But maybe you can enjoy these catchy, wry, and literary Easter eggs to discover after I am gone." After all, as a student of Zen, he knew that the Buddha taught, "When a man considers this world as a bubble of froth . . . the king of death has no power over him."
As a friend of Bob Dylan, Cohen must have been aware of the resonance "You Want It Darker" has with one of Dylan's later songs, "Not Dark Yet," from Time Out of Mind.
Of course, so many Dylan songs and albums can fit this—or pretty much any moment—in post-war history. I could have gone with the seething young Bob of "It's Alright, Ma," or perhaps "I told you so" sanctimonious Dylan, or even some bruised and broker track from Blood On the Tracks. But I'm going with momentum here, which is an essential hallmark of any great playlist.
Recorded with producer Daniel Lanois, Dylan sings over a measured funeral march such killer lines as "I've still got the scars that the sun didn't heal"; "Well, my sense of humanity has gone down the drain/Behind every beautiful thing there's been some kind of pain"; and "I was born here and I'll die here against my will/I know it looks like I'm moving, but I'm standing still … Don't even hear a murmur of a prayer/It's not dark yet, but it's getting there."
I used to think this song was just about aging. That was 1997 when I was 31. Now I know it is about more than just getting old. As the world increasingly seems to be turning to authoritarian leaders (it ain't just us), we all feel on the brink of some dark chasm at various times.
https://www.youtube.com/watch?v=psB0cidB5bg
"What are we gonna do now?" This is a lot of healing and acceptance so far. How about a little rage? Nothing inspires resistance more than the Clash. Let's go with something from London Calling. Not the title track; that is too apocalyptic and defeatist. "Let fury have the hour" with "Clampdown."
"Anger can be power." On a musical level it has the capacity to lift you out of whatever funk you're in. This song triggers an internal dialogue between my 50-year-old self and the adolescent I was when I first heard it. When I listened back then to Mick Jones sing "Boy get running/It's the best years of your life they want to steal," I was convinced that I would never settle into that suburban, striving, "empty life," as Joe Strummer described it. Lord knows I gave it a pretty great run there, heading out for over a decade on the road around the world touring in a rock band.
One summer tour paired us with none other than Mick Jones and Big Audio Dynamite. But here I am, married (to a woman who knows all the Clash lyrics), nice car, nice house in the suburbs, raising a couple of good kids. Well, how did I get here?
Though I am not exactly wearing "blue and brown" (that was a good combo about 10 years ago, but rather passé now), I guess am working for the clampdown. And now I feel flabby and tired and I no longer want to have to fight. I thought we were safely on the road to progress. But this election, outraged, my family and friends distraught, I realize that I have got to get off my ass, keep up the struggle, and remain vigilant.
"Clampdown" serves as that kick in the pants by teenage me, arms akimbo, sneering contemptuously down at adult me in my recliner. "What? Come on! Leave me alone, I just want to watch baseball!"
https://www.youtube.com/watch?v=UkOKvhOc5ew
Part of the healing-and-moving-on process is remaining open to other viewpoints, new ideas in general, and trying again to understand. Counter-intuitively, I find myself getting more and more open-minded about music that I had ruled out as a hard-headed know-it-all in my younger days.
Some of that can be annoying to others as I slowly begin to enjoy more Steely Dan songs as I descend a year more into middle-age. Of course, this is to be expected if not resisted. But I have to confess that it was only recently that I really started to get into more Joni Mitchell. Her voice just turned me off until recently. That may seem weird, especially considering her technically pure, beautiful voice. But you know how some singers just don't speak to you, or even hit you on a "nails-on-chalkboard way? That was Joni for me.
However, I felt like I was denying myself one of life's great pleasures, because pretty much 90 percent of the people whose taste I greatly respect are huge fans, if nothing else, of her album Blue.
So I kept trying, as I did with seafood. I turned down many great dishes in the past because I did not like any aquatic creatures. But I kept trying and finally I want spicy tuna sushi all the time. So it was with Joni.
My gateway was this version of "Case of You" recorded by Prince, which my buddy, Don, posted after Prince passed away this year. It is a more sultry (naturally) and mournful version than what appears on Blue. But here is a nice slower 1974 live version from Joni as well. And for a bonus, here is Prince live at First Avenue playing a snippet of it on guitar. Blue is a gorgeous record of brilliant tender songs. How come no one told me?
[youtube https://www.youtube.com/watch?v=nmcXIaBwz_g&w=560&h=315]
I wrote at length about Songs in the Key of Life for this publication a couple of years ago. This was the first record I bought when I was 10 and has remained a constant in my life ever since. Over time you go back to constants, your own guiding stars when you need them. This is another comforting song, even as it warns us about "the force of evil plans," and how we must "take precautionary measures" as we find that love itself is in need of love.
This compounded sense of crisis is pitted against the potential of love as a force, and that loveless vacuum doesn't stand a chance in Wonder's song. Writing in today's Times, Leon Wieseltier writes of his friend, Leonard Cohen, "His work documents a long and successful war with despair. 'I greet you from the other side of sorrow and despair/ With a love so vast and shattered it will reach you everywhere.' The shattering of love has the effect of proliferating it."
Wonder is another soldier fighting alongside Cohen in that war on despair. The production, and the chords and melody of "Love's In Need of Love" engulf you like a downy duvet. The track starts with soothing layered gospel harmonies and ends, like many songs on the album, with inspired ad libs. The song goes a long way to restoring any faith you lost in humanity after this divisive election.
[youtube https://www.youtube.com/watch?v=UpzuSUVfXJI&w=560&h=315]
As a bonus, we have a great Abbey Lincoln composition from the jazz singer and civil rights activist's 1990 album of the same name, "The World is Falling Down."
I guess just by the mere fact that I have been in the same band for 30 years means it is not particularly unusual that many of our tours or recording sessions coincided with traumatic or world-shaking events. We are in the studio starting a record as I write this, ill-prepared, uninformed, petty Trump rhetorically tap dancing with anodyne Leslie Stahl on 60 Minutes.
It has been five years or so since the last one. We were in Berlin right before, and soon after the Wall (no, not that one; a different wall) came down. We were on tour in California during Bush v. Gore. And this track was in steady rotation in our big blue Dodge Ram van during the first Gulf War.
It's almost quaint to recall, now that we are embroiled in seemingly never-ending multiple conflicts in the Middle East, the angst we felt about George H.W. Bush's decision to commence Operation Desert Storm. Abbey Lincoln's song was intended to be more microcosmic in scope, but as all great personal songs, it resonated with us who felt like the world might indeed be falling down.
That swinging delivery and middle-range husk in Abbey's voice somehow manages to communicate gravitas, mortality, and serenity all at once. The world might indeed be falling down, but music this good can always hold up weight of the sky.