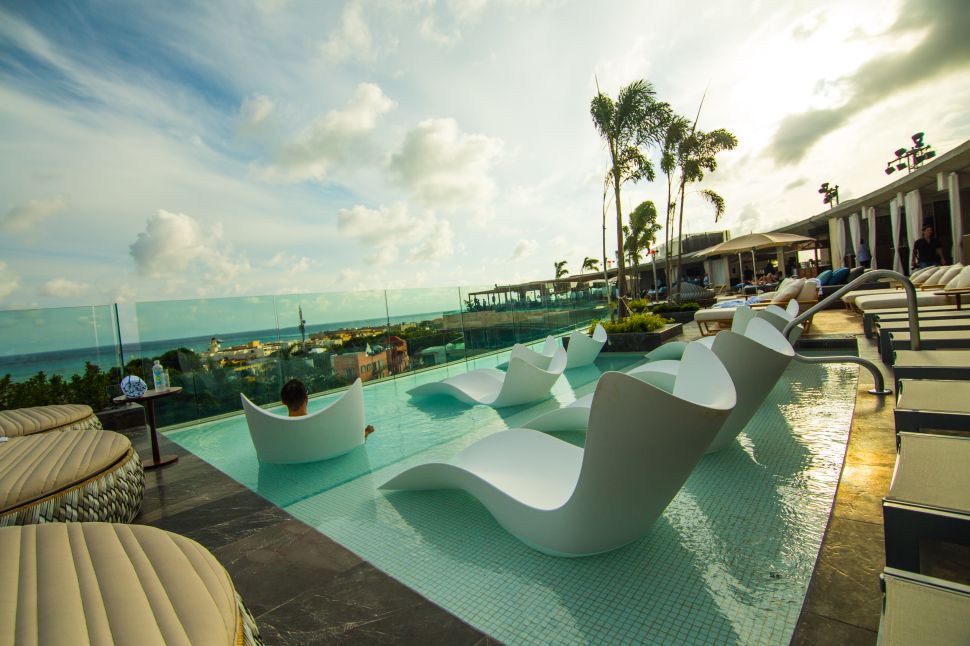 While the Thompson Hotels group continues to expand stateside with the opening of New York's next iconic hotel, The Beekman in the Financial District, they have also been busy plotting their foray into resort living. The newest addition, The Thompson Playa Del Carmen, is located between Cancun and Tulum, Mexico, and a brief 1-hour drive from the Cancun airport.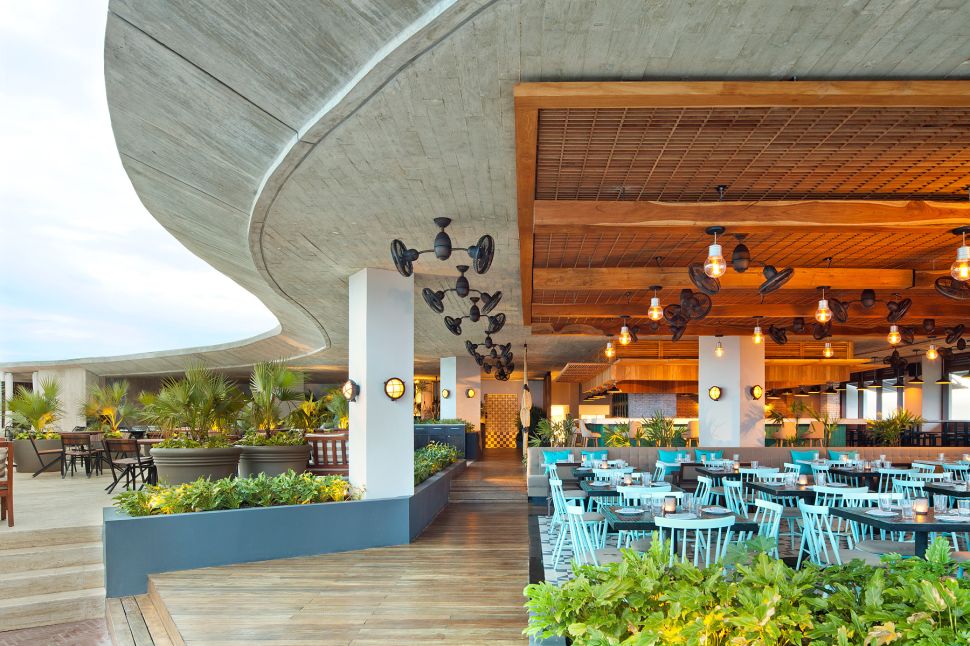 The city of Playa Del Carmen is a delightfully watered down version of the nearby, no-holds-barred party town that is Cancun, and The Thompson is the first hotel to bring an element of luxury to the ever-expanding locale. In fact, it's not one, but two hotels, situated just a stone's throw away from each other. Both offer entirely different experiences, though guests are free to roam between both.
The main property sits at the very center of the bustling city, offering a bird's eye view of downtown. It's seen best from the 30,000 square foot rooftop space, which includes a massive pool that spans the entire length of the hotel. Here you can luxuriate in half-sunken lounge chairs or reserve a private cabana for a day of sunning and noshing.
The counterpart to the 119 -room Thompson Playa Del Carmen is the Thompson Beach House, which officially opened its doors last month with just 9 guest rooms and 18 suites, all of which overlook a private beach where tiers of daybeds await you. This boutique residence provides a bit of serenity in the city, and for the traveler looking for the ultimate in relaxation, there is little reason to ever leave the luxe compound during your stay. 
Together, the two properties are a study in translating the Manhattan experience into a tropical retreat. The aesthetic throughout is modern and metropolitan, and lacks the sort of kitsch Mexico often uses as a crutch to attract tourist dollars. At The Thompson, sombreros and frozen margaritas are traded for poolside massages and delicate ceviches that you'll be dreaming of when you return to the office on Monday.