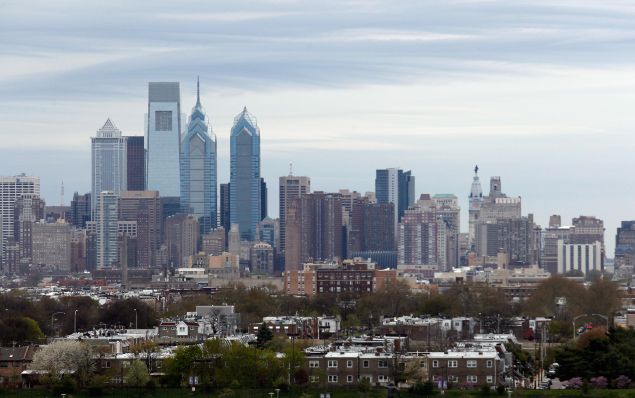 PHILADELPHIA — New Jersey may be lacking in volatility as voters come out for Hillary Clinton and Donald Trump this election day, but Republicans in neighboring Philadelphia are accusing left-leaning poll workers of ejecting Republican poll inspectors. Joe DeFelice, the chairman of the Philadelphia Republican City Committee, told Philadelphia political blog Billy Penn that several Republican inspectors had been denied entry or thrown out of polling places as of the early afternoon.
DeFelice also claimed that at least one poll worker was seen entering the booth and pressing buttons for a voter.
The news comes after Trump encouraged voters from elsewhere in the state to travel to deeply blue Philadelphia to monitor the polls. In a press conference this afternoon, Philadelphia District Attorney Rufus Seth Williams said that his office had received 68 reports of misconduct at the polls, on a par with both the 2008 and 2012 presidential contests.
He said that he has found no evidence of voter fraud or intimidation.
DeFelice told Billy Penn that the Department of Justice has contacted him about the minority inspectors being turned away — three among the roughly 1,600 at polling places around the city.
See video from Williams' press conference below, and video from Republican minority inspectors who say they were turned away at Billy Penn. Press questions for Williams begin at the ten-minute mark.
https://www.youtube.com/watch?v=QPcWPNaZYTQ&feature=youtu.be