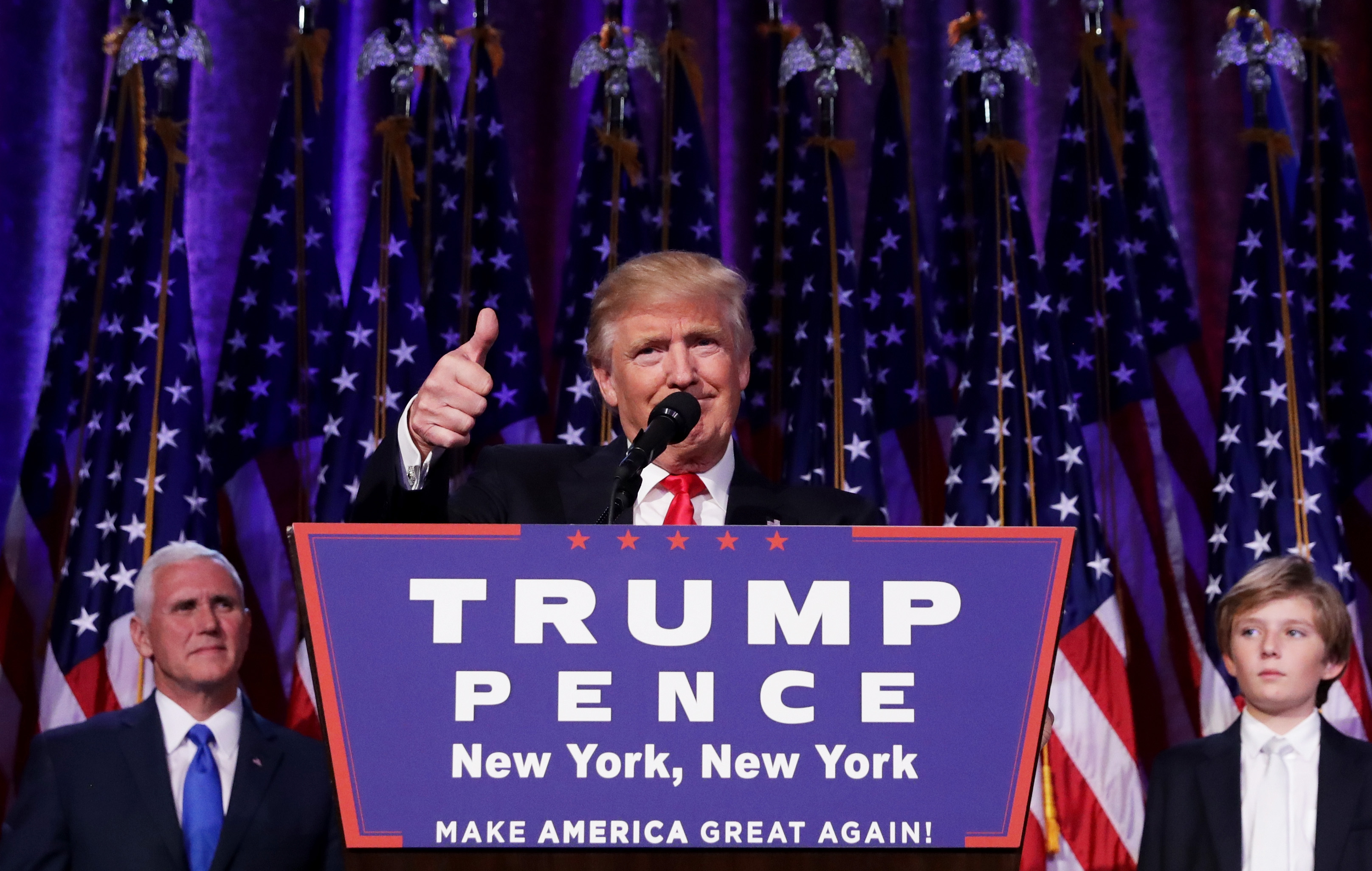 One week after a political asteroid struck the Earth and became America's president-elect, the skies have cleared enough that we can see who will reign in the post-apocalyptic new order.
Republicans now stand supreme over the national terrain, dominating both houses of Congress, the Oval Office and, soon, the Supreme Court. The Democrats have been reduced to a tattered band of rebels, struggling for turf even in blue refuges like New York.
Who lost the most in the fires of last Tuesday? And who will become the overlords of the Empire State? Read on.
LOSERS: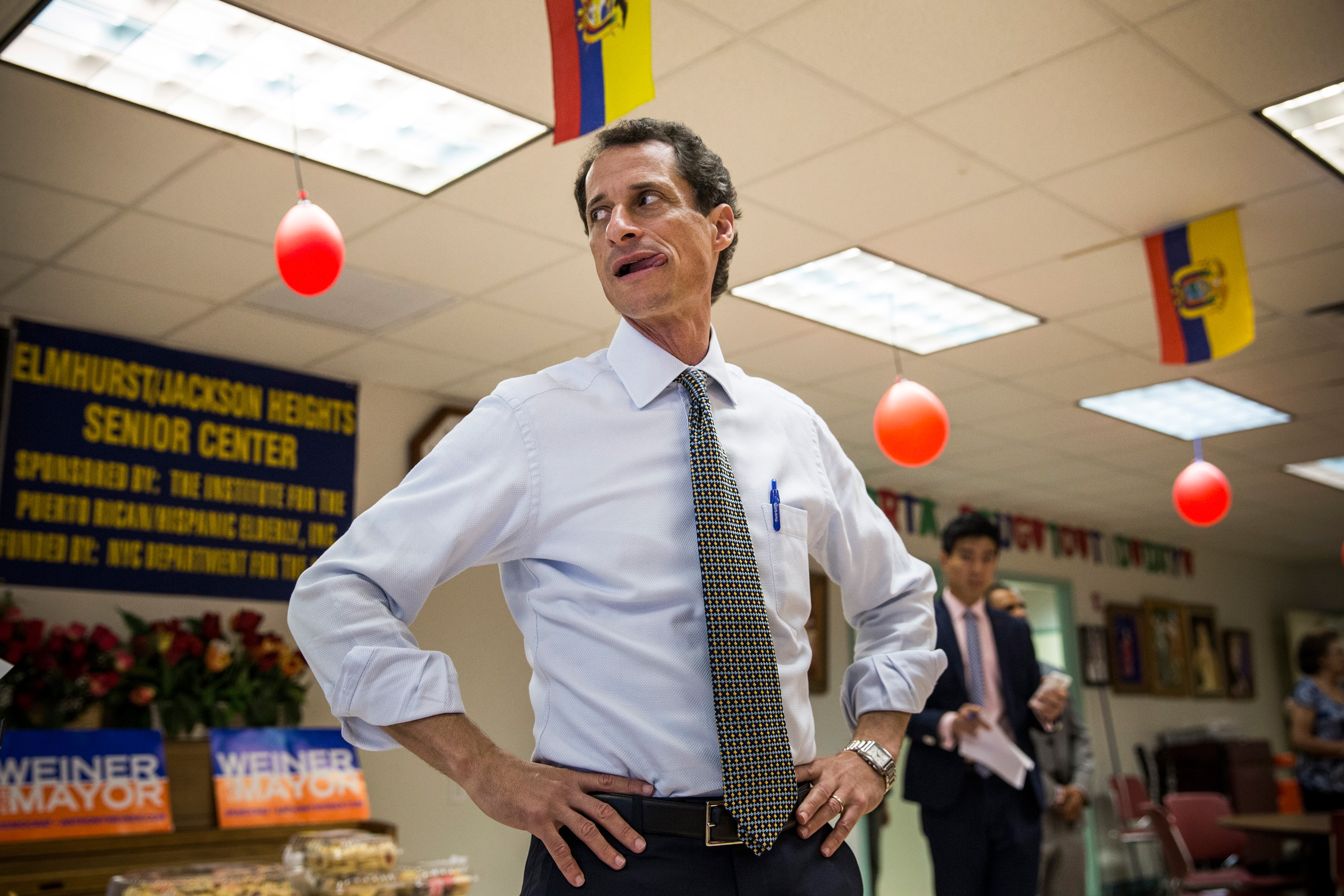 1. Anthony Weiner
If the direst Democratic predictions for a Trump presidency come true, the history books of the future will have a very special place reserved for Weiner (though probably not the children's editions). The twisted tale of the once-promising ex-congressman and failed mayoral candidate attained a hideous and stunning final climax 11 days before the election, when the world learned that a probe into the pol's alleged sexting with a North Carolina minor had led Federal Bureau of Investigation agents to a cache of previously unknown emails connected with Hillary Clinton's private email server.
It resuscitated what Democrats thought a long-dead controversy, just at the moment Clinton seemed poised to crush Donald Trump in her drive for the White House. FBI Director James Comey again killed the issue the Sunday prior to the vote, but by then it was too late. The Democratic nominee had fallen in the polls, and dropped a smattering of swing states on Election Day that also happened to deliver Republicans to the House and Senate.
Weiner's wife, top Clinton aide and confidante Huma Abedin, had already announced her intention in August separate from her faithless partner after the outbreak of his third (and, for the moment, second-to-last) lewd photo scandal.  She had stood with him through the electronic infidelities that cost him his congressional seat and his chance at Gracie Mansion. But an image of their five-year-old son snuggled up to Weiner's engorged groin—one sent to a seductive Trump supporter, who donated it to the New York Post—released amid the swelter of the summer campaign was enough to make the beleaguered woman crack at last.
It's a classic tragedy: one man's personal weakness proved the undoing of his family, his clan and maybe his country. Like Shakespeare. But with dick pics.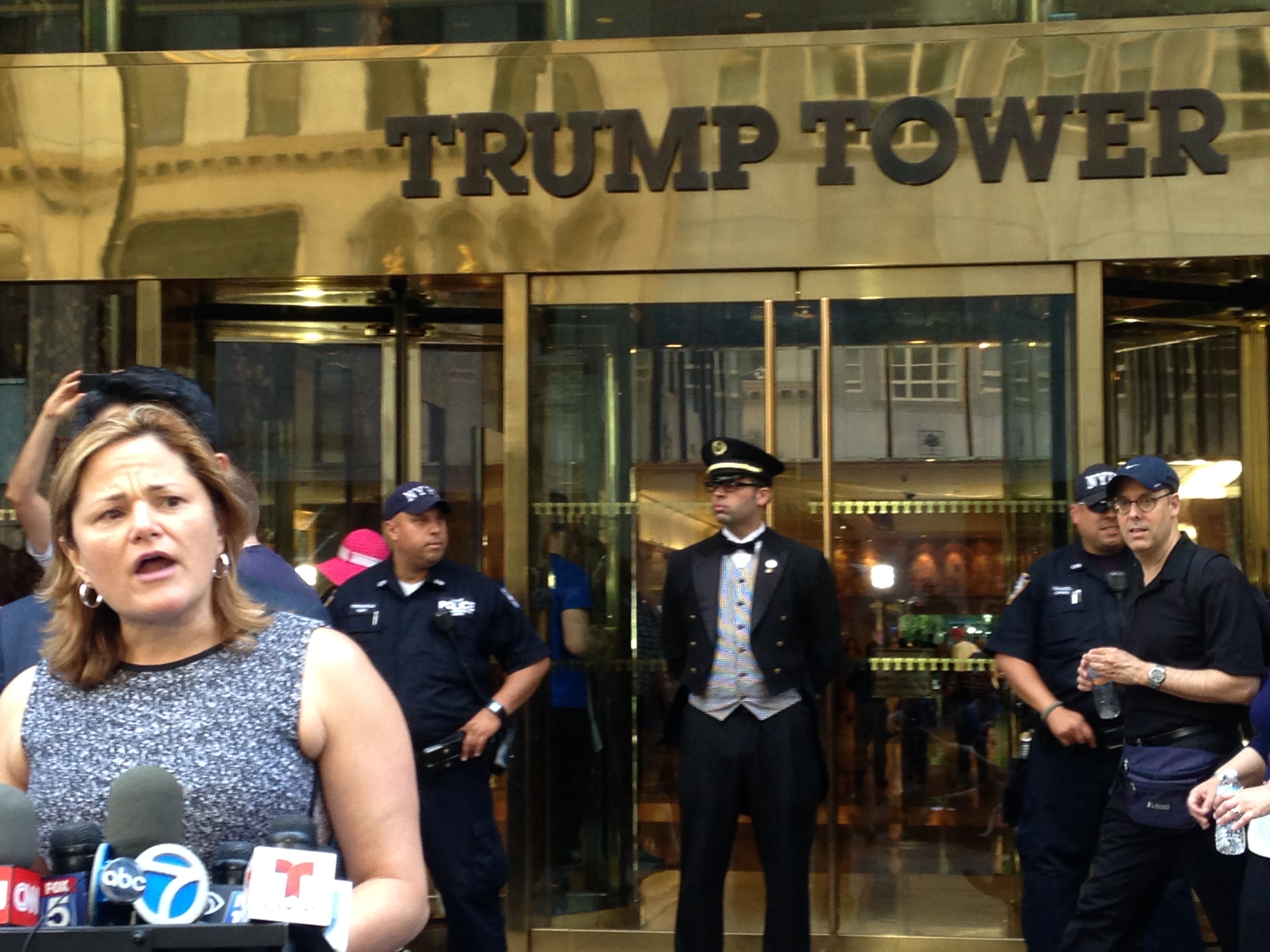 2. Melissa Mark-Viverito
The City Council speaker flashed her national savvy when she endorsed Clinton last September, while Mayor Bill de Blasio was still bobbling the ball. She made a perfect surrogate for the ex-secretary-of-state during the New York primary in April, wielding her left-wing multicultural and feminist credentials against Vermont Sen. Bernie Sanders, whom she branded an accomplice of the "anti-immigrant right wing."
"The reality is that Latinos and immigrants have never been a part of Sanders' vision for America," she said at the time. "When given the option, Sanders turned his back on Latinos."
Her rhetoric scarcely cooled in the general contest. She lambasted Trump as a racist, commissioned a study that found his agenda would devastate the city's economy and traversed the nation and the airwaves promoting the former first lady's candidacy.
When word surfaced that Clinton planned to establish a federal Office of Immigrant Affairs, it seemed the speaker would have a niche carved out for her in the new administration.
Now, Mark-Viverito faces term-limits next year with no plush job awaiting her (some speculate she might return to her native Puerto Rico, which she left in 1987, to run for governor). And her signature issue, granting citizenship to America's 11 million undocumented immigrants, is the precise one Trump ran against.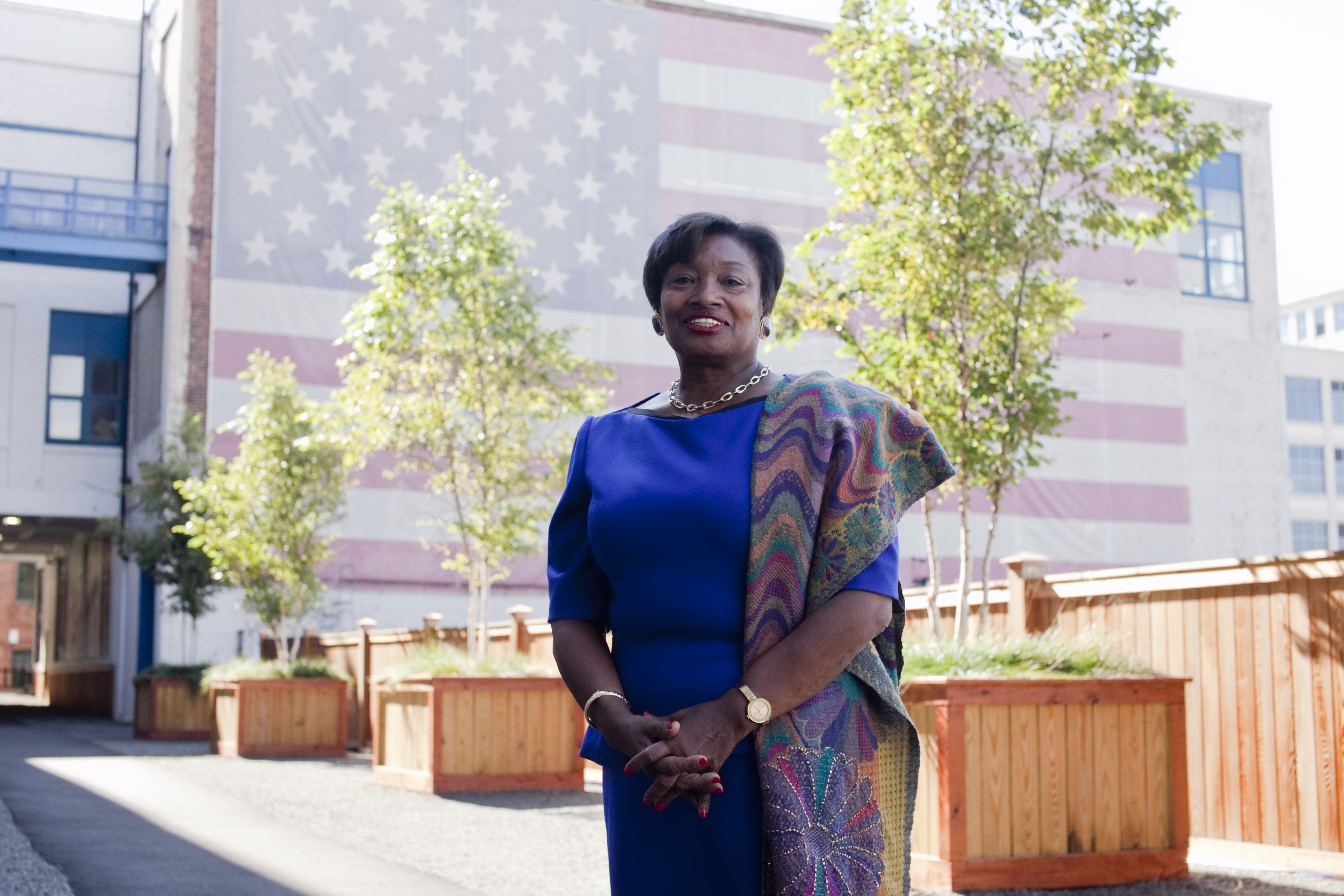 3. Andrea Stewart-Cousins
Another election cycle past with bold predictions of Democratic gains, and Minority Leader Andrea Stewart-Cousins still waits for her chance to head the State Senate. Most observers expected Trump's flaming garbage truck of a campaign would barrel right through the fragile GOP majority, and tear a path for Stewart-Cousins' caucus to conquer the body for the first time in her four years in charge. In 2012, a power-sharing deal struck between a diminished Republican delegation and the splinter Independent Democratic Conference denied her the gavel.
In 2014, a disastrous Democratic collapse allowed the GOP to regroup and recoup full control of the upper house of the State Legislature.
But 2016, 2016 was to be her moment, and 2017 would finally see the State Senate put a host of liberal measures—from public financing of campaigns to the DREAM Act—under Gov. Andrew Cuomo's grudging pen.
Instead, Republicans gained a seat in Western New York at the Democrats' expense, and withstood challenges in the Hudson Valley—though two races on Long Island remain unresolved pending recounts. But even if both those contests bend Stewart-Cousins' way, her caucus will have already lost two seats to the IDC.
Brooklyn State Senator Jesse Hamilton defected to the renegade faction on the eve of the election, and Upper Manhattan State Senator-elect Marisol Alcantara—who will replace State Senator Adriano Espaillat, a mainline Democrat—has already pledged allegiance to the IDC's leader, Bronx State Senator Jeffrey Klein.
Thus, even if registered Democrats obtain a numerical majority, it will be Klein and not Stewart-Cousins holding the wheel.
4. Bill de Blasio
Oh, the indignities our perpetually hapless mayor endured this election cycle.
De Blasio plainly thought the presidential election presented an opportunity to take his liberal brand nationwide. He launched his "Progressive Agenda" in D.C., and aspired to host a candidate forum for both parties, making multiple jaunts to Iowa to advance his cause.
But Clinton's inevitable attempt at the presidency loomed, and de Blasio seemed to think he could evade the tough choices that circumstance required.
Pragmatism demanded he embrace the foregone nominee, as did his longstanding ties to the Clintons, which date to his time in Department of Housing and Urban Development in the 1990s and his stint as the first lady's Senate campaign manager in 2000. The former first couple attended his inauguration in 2014.
But it was also likely some left-wing rival to Clinton would emerge—one always did, after all: a Jesse Jackson to Michael Dukakis, a Jerry Brown to Bill Clinton, a Bill Bradley to Al Gore, a Howard Dean to John Kerry, a Barack Obama to Hillary Clinton. And the progressive grassroots would doubtless rally around that figure and make a bitter but quixotic charge at the centrist establishment.
De Blasio wound up trying to straddle the political no-man's-land between the two camps. Seeking both to curry favor with the front-runner and to lead the left flank, he wound up doing neither.
He put off publicly endorsing Clinton, demanding she address his populist concerns. But privately, he appealed to her campaign for talking points. Ultimately, he couldn't convince her—or anybody else—to attend his planned candidate forums, so he unceremoniously called them off.
Once he made his belated endorsement of his former boss, he had to do penance by knocking on doors for her in Iowa, where she declined to meet with him. And even after he became a full-on Clinton surrogate, he couldn't contain his gushing enthusiasm for Sanders' unreconstructed leftism.
This inconstancy provoked contempt from Clinton's team, which they shared amongst themselves via email, and which Wikileaks later shared with the world. And, because the campaign was still on, de Blasio had to swallow it all with a smile.
The only time he got anything like the national attention he thirsted for was when a tape of his ill-conceived bit with Clinton at the Inner Circle show in April—centering on a excruciating crack about "CP time"—found its way into the broader news stream.
But a Trump presidency now offers de Blasio a chance at political redemption. He's begun digging in on core liberal issues, from his undocumented-friendly municipal identification program to his rejection of draconian policing, ahead of an impending federal assault. The mayor failed to become a leader of the loyal opposition, but he may yet make a captain in the Resistance.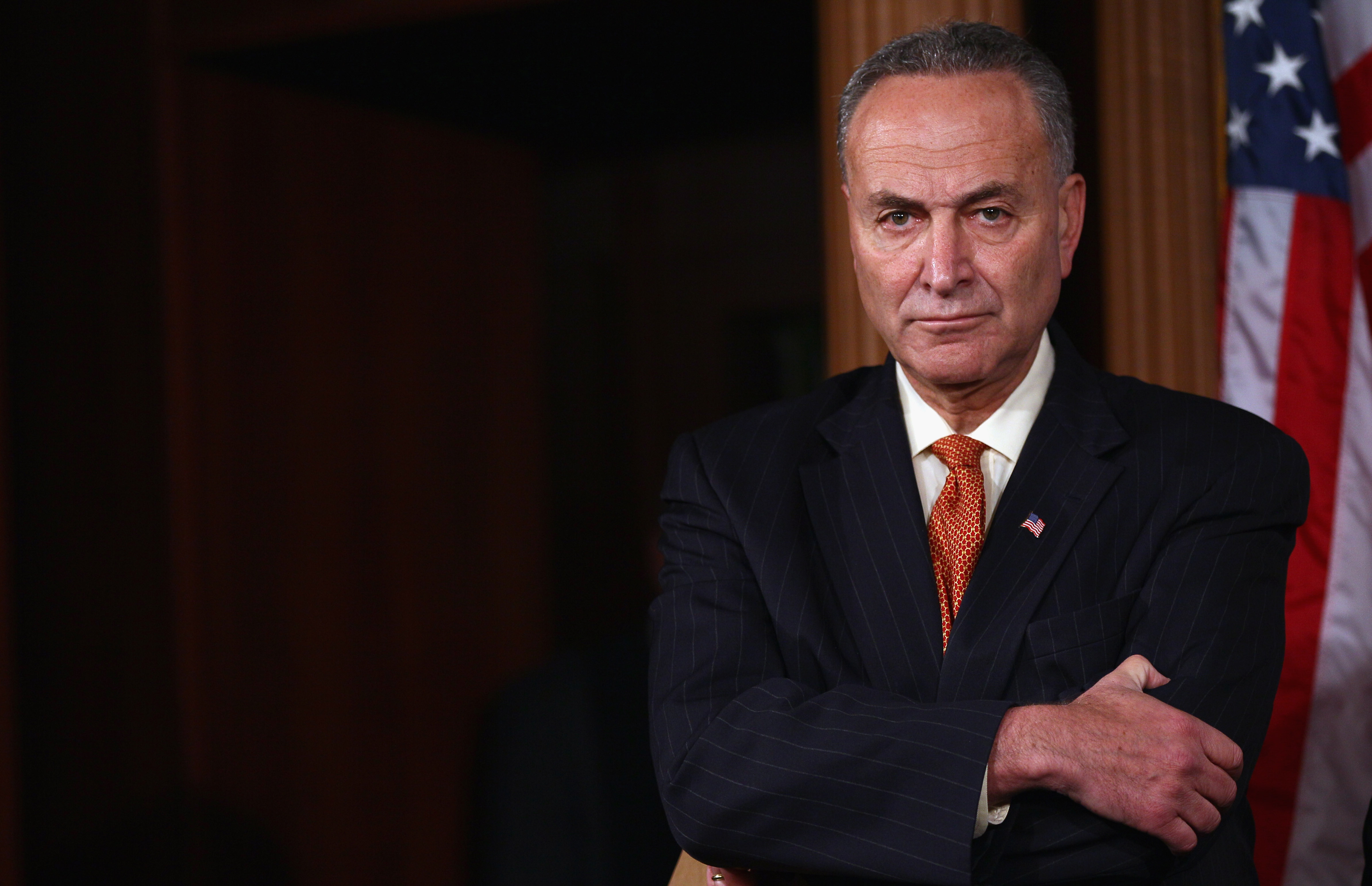 5. Charles Schumer
It was so close, New York's senior senator could almost taste it.
With Democratic Leader Harry Reid retiring this year, and the certainty of Clinton's coattails in the swing states, Schumer was set to assume the reins of power in the Senate next year.
Then, on Election Night, his party gained just two seats and lost the presidency—and the reins slipped just beyond his reach. Worse, pulling them away was Weiner, Schumer's own protege and anointed heir to his former Brooklyn-Queens House seat, which must only have added to the bitter savor of defeat.
But now Schumer, who once took campaign money from Trump, and the 48-strong caucus he heads will form the lonely federal bulwark against the incoming president's will-to-power. It will fall on him to negotiate a future for Obamacare, to obtain funding for Democratic states and constituencies, to interrogate Trump's Cabinet and court picks. So long as the current filibuster rules remain in place, the senator has enough votes to forestall much of the Republican agenda.
Trump sold himself on the campaign trail as an all-time great dealmaker. Schumer's no slouch himself.
WINNERS: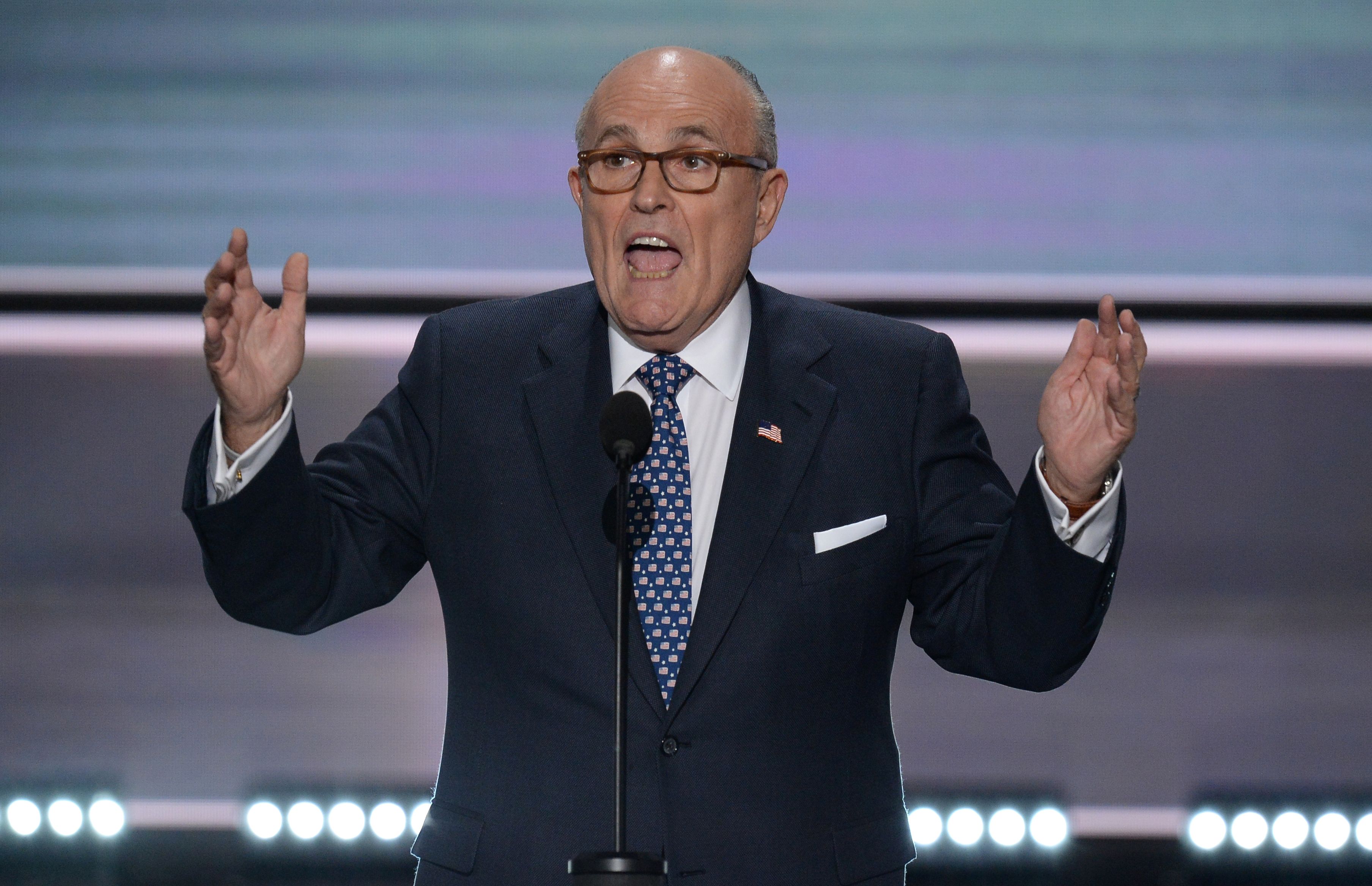 1. Rudolph Giuliani
"America's mayor" last won an election in 1997 (yes, we are all that old). After bailing on a Senate race against Clinton in 2000 and botching his shot at the White House eight years later, he seemed doomed wile out his public life as an increasingly shriveled and cantankerous crank—an easy go-to call for news hosts looking for a lisping gibe at de Blasio or Obama or black Americans.
Now, though, everything's coming up Rudy. He demurred on endorsing Trump through most of the primary, supposedly out of respect for Ohio Gov. John Kasich. But afterward, he became one of the braggadocious businessman's most fervenr supporters, delivering a memorably hoarse and direction-challenged paean to the future president-elect at the party's chaotic convention in Cleveland.
He then toured the country, pumping crowds for Trump and dispensing unsolicited opinions about Mexicans. Rumor has nominated him the next secretary of state—Clinton's old job.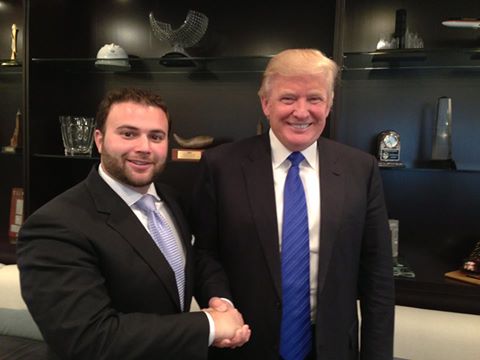 2. Joseph Borelli
In 2014, the now-councilman was an assemblyman representing the South Shore of Staten Island, and one of a coterie of Republican state lawmakers who attempted to enlist Trump as their candidate for governor. The reality TV tycoon declined, explaining he intended to run for president instead.
Two years later, Borelli—now with a higher-paying gig and a shorter commute—"proudly" endorsed Trump for the highest office in the land. While the much of the city's scanty GOP deputation was tepidly backing an anonymous character called "the nominee" or disowning Trump entirely, the outer borough Republican was boosting the billionaire in countless appearances on national news. He became the co-chair of the candidate's New York campaign, and clashed with "Never Trump" Republicans at the July convention.
Even when the improbable presidential contender's bid appeared on the verge of collapsing on itself in a spasm of molten lava and noxious gases, the councilman stuck by him (though he carefully distanced himself from a few of Trump's less choice remarks). A loyal son of the Staten Island Republican Party, Borelli is clearly positioning himself for a higher post—maybe even at the national level.
3. Adriano Espaillat
One of the small triumphs of suppressed, multicultural America last week was the election of State Senator Adriano Espaillat to retiring Congressman Charles Rangel's seat. Espaillat, who defeated Rangel's favored successor in the Democratic primary back in June, will become the first Dominican-American and the first former undocumented immigrant to serve in the House of Representatives.
The freshman will be part of the largely inert Democratic minority in Congress, but he'll wield considerable influence back home. He enjoys the loyalty of Councilman Ydanis Rodriguez and Councilman Mark Levine, the latter of whom aspires to replace Mark-Viverito—another ally—as speaker after next year. But anybody looking to run for the Council's top slot will likely court the congressman-to-be.
He is also the political father of his successor in the State Senate, Alcantara, who will be a part of the influential Independent Democratic Conference. And he will soon vicariously control another vote in the State Legislature, via Assemblywoman-elect Carmen de La Rosa, who defeated Espaillat's longtime rival Guillermo Linares in the Democratic contest in September.
Rangel's reign over Upper Manhattan is over, and the era of Espaillat has begun.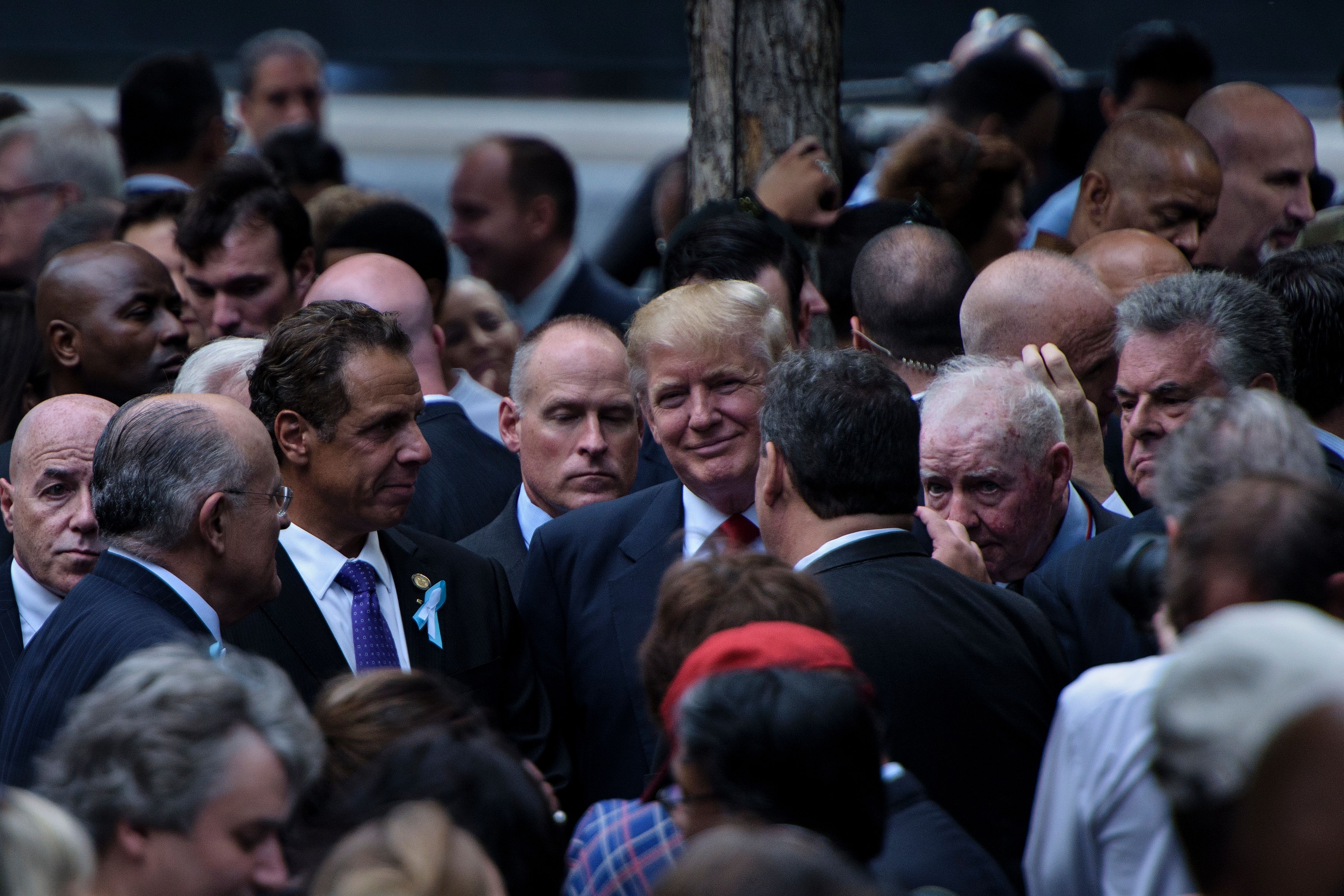 4. Andrew Cuomo
The Democratic governor's first thought on Nov. 9 was to ring up Trump—a longtime donor to his campaigns—with his congratulations, and his request that the Republican president-elect remember New York's vision of a revamped transportation system when pushing his infrastructure overhaul package through Congress.
Cuomo next impulse was apparently to phone into NY1 and talk about what a "bonus" it would be to have a fellow Queens-native in the White House. After that, he reconsidered, and published pieces in newspapers and on Facebook about how he would stand as a guardian of undocumented immigrants and sexual minorities during the coming Republican regime.
It was a chance for the ever-calculating Cuomo to do what he does best: play both sides of the field.
The uproar over the election also pulled public attention away from the raft of the governor's closest aides and confidantes facing charges of taking bribes, handing out favors and rigging state contracts for his biggest campaign donors. And away from testimony at the Bridgegate trial that Cuomo colluded with his New Jersey counterpart, Chris Christie, to cover up the true reason for the lane closures on the George Washington Bridge in 2013.
Naturally, Cuomo has claimed he was not complicit but complacent when it comes to all the alleged unsavory dealings going on in his notoriously micro-managed administration. And, since presidents usually like to appoint their own prosecutors, the governor likely won't have to worry about the pesky U.S. Attorney Preet Bharara and his probes much longer.
Also, a failed Clinton candidacy and a depleted Democratic bench means plenty of 2020 presidential hype for Cuomo, one of just 16 Democratic governors left standing.
5. Daniel Donovan
In the 16 months since his election last May, the Staten Island Republican has effectively removed what was once the most competitive House seat in New York City from the map of potential Democratic pickups. Congress renewed the Zadroga Act, which covers the medical expenses of 9/11 first responders, during his freshman term, rendering him a hero to the many active and retired cops and firefighters who reside in his district.
He met only the slightest resistance to re-election this fall, in the form of Richard Reichard, an intelligent but hopelessly outmatched and underfunded Democratic Party activist. Even the fragments of Brooklyn grafted onto his turf turned red for him—the first time they had favored a Republican in a decade—at the same time they went mainly blue for Clinton. His Brooklyn campaign manager, Liam McCabe, is likely to seek the soon-to-be-vacant Council seat on that side of the Verrazano Bridge, meaning Donovan's influence at home may only deepen.
In Washington, Donovan will continue to be the lone voice of the five boroughs in the seemingly invulnerable House GOP majority. And so the city's Democratic leadership may see to it he never faces a strong challenge again.
Disclosure: Donald Trump is the father-in-law of Jared Kushner, the publisher of Observer Media.