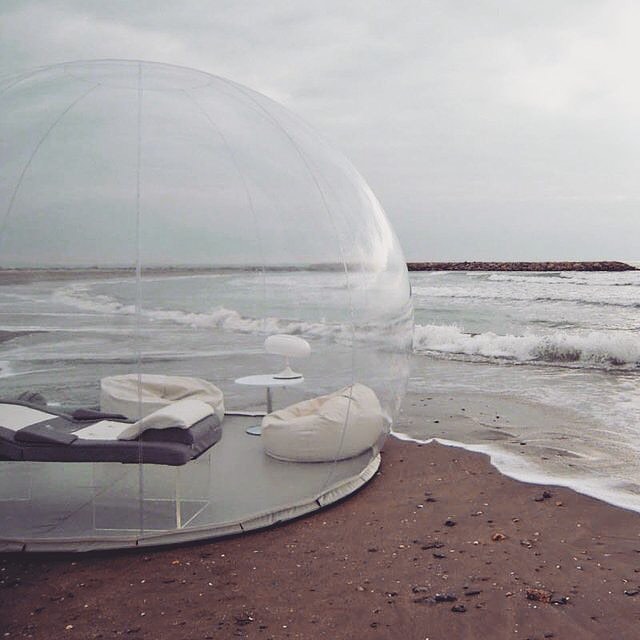 Want to stay on the beach while avoiding the absolute madness of Miami's packed hotels during Art Basel? This bubble hut allows you to camp out on South Florida's beautiful beaches, look up at the stars and most importantly, take plenty of photos for Instagram.
While your Facebook friends post photos of themselves perusing galleries and carousing with Justin Bieber at The Fountainbleau, you'll have gorgeous glamping photos to impress the most jaded Basel-goer. Even your friends who purchased the Goop-approved yurt for the occasion will be entirely envious.
The StarGazer inflatable bubble tents can be custom designed with a bedroom, living room and any other space you could dream of. Custom shades are even available for a beachside vacation. Choose from their most popular offering, a single room starting at 11 feet, or a double room bubble hut with a privacy wall, if you're camping with a whole crew of friends and will require some alone time. Their quiet air blowing system, compared to the noise of a light fan, will be less disturbing than a typical night of sirens and trash pickup in the city.
Waking up directly on the beach after a night of Basel will be entirely worth it. Say goodbye to the inflatable swan of summer. The bubble tent is the best blow-up on the beach now. The inflatable bubble tent starts at $2,990.