Follow the smell of fresh paprika into this nondescript, Long Island City building by the river. Walk past the offices of jewelry companies, to the third floor, and the smell gets stronger. There's a wholesale spice distributor at the end of the hall, invigorating the olfactory senses with its product. But before you get there, if you're lucky, you might stumble into a sanctuary for awakening the ears in that hall, too—the Shangri La of Soul, Diamond Mine Studios.
The studio's rooms are packed with tape machines and gear, its bookshelves stacked with analog masters of all the stellar projects, mainstream and independent, that its owners have worked on—Lady Gaga's masters are shelved alongside The Black Lips, Adele's alongside Chicano Batman, Monika's alongside Scarlett Johansson.
Diamond Mine is owned by four partners. Nick Movshon plays bass with the great soul singer Lee Fields, the afro-beat revivalists Antibalas, and played on Amy Winehouse's Back to Black. Homer Steinweiss, drummer in Sharon Jones' backing band, The Dap-Kings, also played on Back to Black. Tom Brenneck also played guitar for Winehouse, The Budos Band, founded retro-soul label Dunham Records, and produces The Screaming Eagle of Soul, Charles Bradley.
But it's the fourth partner I'm here to meet—Leon Michels.
Michels once played together with these guys backing Charles Bradley as the Menahan Street Band, and in The Dap-Kings, too. Since then, they've morphed into The El Michels Affair, a project Michels after launched leaving The Dap-Kings to launch a retro-soul label of his own, Truth & Soul Records, in 2004. And now they're Diamond Mine's house band, always around, lacquering their high-fidelity warmth onto everything that comes through those doors.
"We all pooled our resources, instruments and gear and got this studio here two years ago,"says Michels, smiling and towering over the room with gentle giant vibes. "I've known those dudes since I was 16, so it's all pretty copacetic."
"A lot of the light that we see burned out a million years ago. We're just seeing it now through travel. The past and the future work in concert with each other."—Lee Fields
Another old friend of Michels', DJ and record collector Danny Akalepse, sits on the couch. Truth & Soul records may be no more, but from its ashes rose Big Crown Records.
Owned by Michels and Akalepse, Big Crown incorporates the collective analog wisdom of Michels' retro-soul history with Akalepse's encyclopedic knowledge of classic pedigree collector's pieces. As a record collector with over 20,000 titles, Akalepse lusts after the rare and the storied. As a battle DJ who held residenceis at clubs like the Meatpacking's now-closed APT for eight years, he knows how to get the room lit— fusing funk, hip-hop, soul, R&B, doo-wop, world music, you name it.
"If he hears a mix," says Michels, "it's not good until he can play it out and move a crowd."
"I've known this guy for a long time now, and at Truth & Soul it was always a bit of a bump against the wall, not wanting to go past that thing," says Akalepse in a thick Long Island accent. "Now we were like, 'fuck this, let's totally go past that thing.' "
That "thing" he's referring to is the vintage-soul revival, and the denizens of Diamond Mine have had a hand in all of it—Sharon Jones & The Dap-Kings and Charles Bradley have long-eclipsed genre fetishists to become headliners and festival mainstays in their own right. But you don't get your hands that dirty in the game without meeting some talented people. Big Crown is Michels' and Akalepse's home for that extended family.
"The roster goes way beyond what the history would point you to if you haven't seen the records yet," says Akalepse. "79.5 is totally fucking left field, The Shacks is totally left field. Lee is Lee. That's not retro-soul; that's just soul—living, breathing soul."
Soul singer Lee Fields is a living legacy. Releasing his first single in '69 and singing back-up for a host of talented folks over the years, Michels and friends brought Fields to heights of popularity he'd never before thought possible when they started The Expressions, Truth & Soul's house band, backing Fields for My World in 2009. And he just released Special Night earlier this month, his first of what he expects to be many records with Big Crown.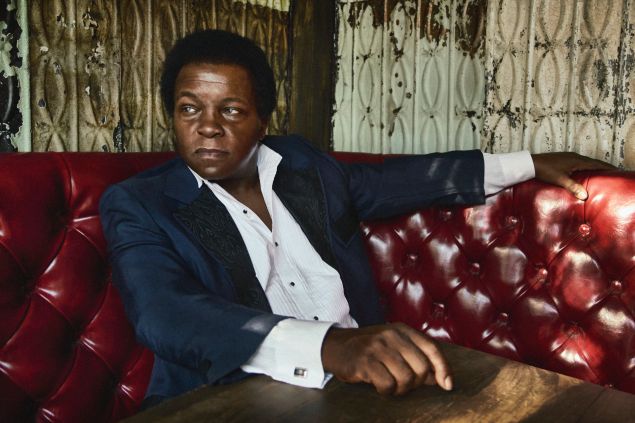 "They in it for the right reasons, no doubt," says Fields. "They know what they doin'. And it feels great, because if you would've asked me this I thought by now I'd be tellin' people what I used to do."
Fields' career resurgence at this stage in the game is emblematic of the same opportunities Daptone Records bestowed upon Sharon Jones, Dunham Records gave to Charles Bradley, and Big Crown's now giving to Nicole Wray, a short and fiery R&B singer who had a Billboard-charting, platinum-certified record in the '90s before re-emerging on Big Crown as Lady Wray, with horns and that old Stax sound, for this year's Queen Alone.
[youtube https://www.youtube.com/watch?v=nNa6F_fEtMw]
"Time itself is a circle," says Fields when I ask about his career resurgence. "As it says in the Ecclesiastes—all things that will be done, have been done. There's no new thing under the sun. From our solar system to the whole universe, everything is a circle, and one circle turns into a bigger circle, it goes on and on and on. It's just like from any projection, from weather to zodiac predictions, it's always about the positions of things. You look out, because when you look out you're actually looking back."
Those circles don't just include the greats lost to time, but friends of the crew who are ready to make their statements, too. Paul Schalda has known Tom Brenneck for 19 years, and they always bonded over music. After they reconnected when Shalda came out to one of Brenneck's Budos Band shows, Brenneck recruited Schalda to play guitar in Charles Bradley's touring band. It was on the road when he first got to know Michels.
"We're sittin' on all this super dope music, and the hustle at this stage in the game is just gettin' it into people's ears."—Danny Akalepse
Michels was set to release his genre-bending psych-roots debut as Paul & The Tall Trees on Truth & Soul before it shuttered. That debut, Our Love in the Light, came out this month on Big Crown. It's a mélange of Americana, doo-wop and psych, with a dash of retro-soul thrown in for good measure. And the more I talk to the Big Crown guys, the more I realize that a record this uncategorically unique couldn't have been made anywhere else.
"It's a big family, and they care about the quality of their music," says Shalda. "That's really important. The kind of music that I do could sometimes lend itself to a Midwestern tempo, but being from New York it has this kind of aggression to it, this urgency."
Like the men who run Big Crown, Schalda is a working man. He does installations and maintenance for family businesses between touring, and has no problem shifting back to a manual labor trade when he's not playing music. It's all honest work to him.
[youtube https://www.youtube.com/watch?v=pHxHNlwkK3k]
"The thing about Paul is, he's a fuckin' New Yorker, a Staten Island dude," says Akalepse. "He came up the typical New York path, in hardcore bands, and his dad's a doo-wop dude."
"His dad was in a band called The Montereys," adds Michels. "A pretty popular Wonder Records $300 45′ kinda thing. He has two other brothers, and they grew up singing doo-wop with pops. So all those backgrounds are his family."
Schalda's family shows up on Our Love in the Light, too—his brother and father, Will Jr. and Sr., fill out the lush sound with harmonies, keys and harmonica.
"I've always worked with my brother Will," Schalda tells me. "He was the reason I started playing music back in '93 or summin like that. He was why I started singing, always pushed me to do that sort of thing and get out there. That really got me going. I mean we grew up listening to stuff—my father was always singing around the house. When I started doing my own thing it was very comfortable to ask my brother to play with me. And my father, his harmonies are second to none, I think. Havin' him onboard and helping out with that is comfortable."
Keeping it small, communal and all in the family are the core values underscoring Big Crown's hard work, and though this is their first year releasing music, that spirit of inclusion will likely prove the secret to the label's success.
Lee Fields can remember a time in the sordid history of New York's recording industry when label heads exploited a new artist's naïveté, stiffing them on deals and generally engaging in shady practices. But he also knows that Akalepse and Michels are artists first, and as such, they know when to separate business from the creative process.
"You create, and once you create you draw out the business scope of how it's gonna be handled in an equitable way for everybody," he says. "When you create, there's no boundaries. No impediments. Everything is a constant flow of energies. And once that's done, that's when you switch back to the other character."
"Everybody is super fucking cool, that's what it comes down to," says Akalepse. "And there's nothing underhand—it's all straight up, it's all spelled out. We don't want to go to sleep as assholes at night, at all. We've never been like that. That's probably why we're still together."
"I've signed plenty of artist deals, so if I wouldn't sign it, then we won't write it," adds Michels. "We're a small label so we're appreciative of the artist, because they're taking a chance on us."
From where I'm sitting on Diamond Mine's couch, the chance-taking is mutual. Akalepse and Michels already have 2017's release schedule largely mapped out to include debut full-lengths from the psych-pop group The Shacks and 79.5. There's Okonkolo, a friend of Michels' from high school who found Santeria singers. There's also the sequel to the Wu-Tang/El Michels Affair record that Michels made seven years ago, and another Paul and the Tall Trees album already in the can.
"All these new bands, I wouldn't say we're rolling the dice on 'em, I'd say we're puttin' money on 'em," says Akalepse. "It's like that. We're sittin' on all this super dope music, and the hustle at this stage in the game is just gettin' it into people's ears."
[youtube https://www.youtube.com/watch?v=Ok_gqDo_sM8&w=560&h=315]
That dope music also includes re-issues of lost classics that they've always loved, including an extensive reissue campaign for the music of Sunny & The Sunliners. "As far as reissues go, that's my favorite soul music of all time," Michels says. "It's Chicano soul, low-rider soul, and he's one of the fathers of that sound."
Somehow between the politics of acquiring the rights for reissues, signing their friends and bringing the artists they love back to the spotlight, Michels and Akalepse manage to keep everything cool.
"That shit is free and clear of drama, dude," says Akalepse. "Coastin' along, killin' the game. When we do a reissue project, is it gonna break even? Probably not—it's fuckin' dope, though."
"A lot of the light that we see burned out a million years ago," says Fields. "We're just seeing it now through travel. The past and the future work in concert with each other. So that's what Leon and Danny and the rest of the crew is doing—they look back to see what the future will be."