This roster of the richest New York athletes, almost half of them Yankees, could make one wonder about the value of investing in high-priced athletes. The Yankees, for instance, this year finished fourth in the American League East, nine games out of first place. The Knicks lost 50 games last season. The Giants, who finished 6-10 last season, have their quarterback on the list. And the Mets? Well, after a furious finish, they managed to make it to the Wild Card game, a rare bright spot these days in New York sports.
1.) Yoenis Cespedes, Mets, $27.5 million in 2016
Yo had another great season, combining his usual power (31 homers) with a newfound discipline at the plate, upping his on-base percentage to .354, making him New York City's most dangerous batter and electrifying Citi Field. But a season that began with Cespedes showing off his impressive car collection might see him driving off into the sunset. The Mets signed him over the winter to a front-end-loaded three-year contact with an option to walk away after a year. And that's just what he did. Whether he will return to a city he professes to love remains to be seen. But his major league salary should only rise like one of his blasts at Citi Field.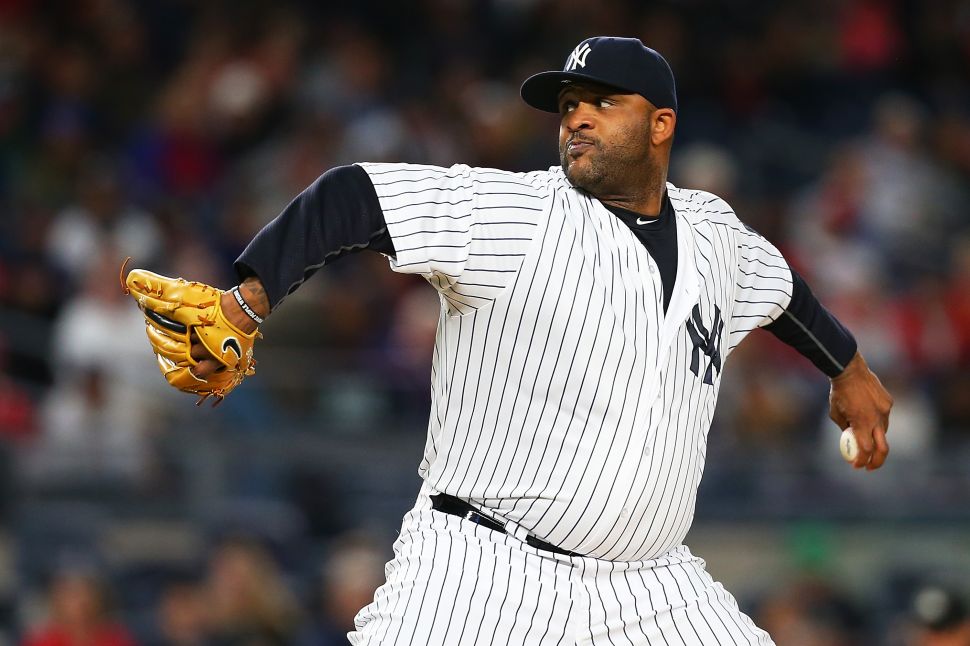 2.) CC Sabathia, Yankees, $25 million
Does a 36-year-old pitcher coming off a arthroscopic procedure on his balky right knee after an effective, if inconsistent, year in which he won only nine games and pitched to a 3.91 ERA seem like he'd be worth $25 million? If you are a Yankee fan, you hope so, because that's what this big lefty is guaranteed to pull down next year, the final year of what was essentially a nine-year, $207 million contract. Reports indicate that Sabathia is recovering nicely and should be ready for the spring.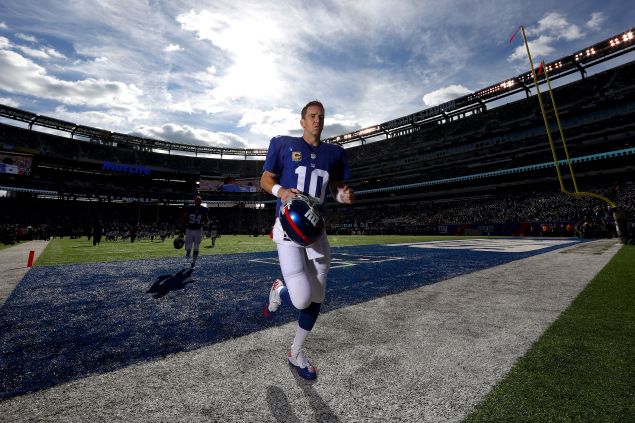 3.) Eli Manning, Giants, $24.2 million
It's been a rough season for Manning. He's taken some hits from the media for not doing more to condemn kicker Josh Brown, who was recently released from the team for domestic violence against his wife. And as of just about midseason, he's on pace to nearly double the number of fumbles he had last season (11) while throwing about half the number of touchdown passes (35). And that's despite having his highest completion rate so far (64.4 percent) of his career.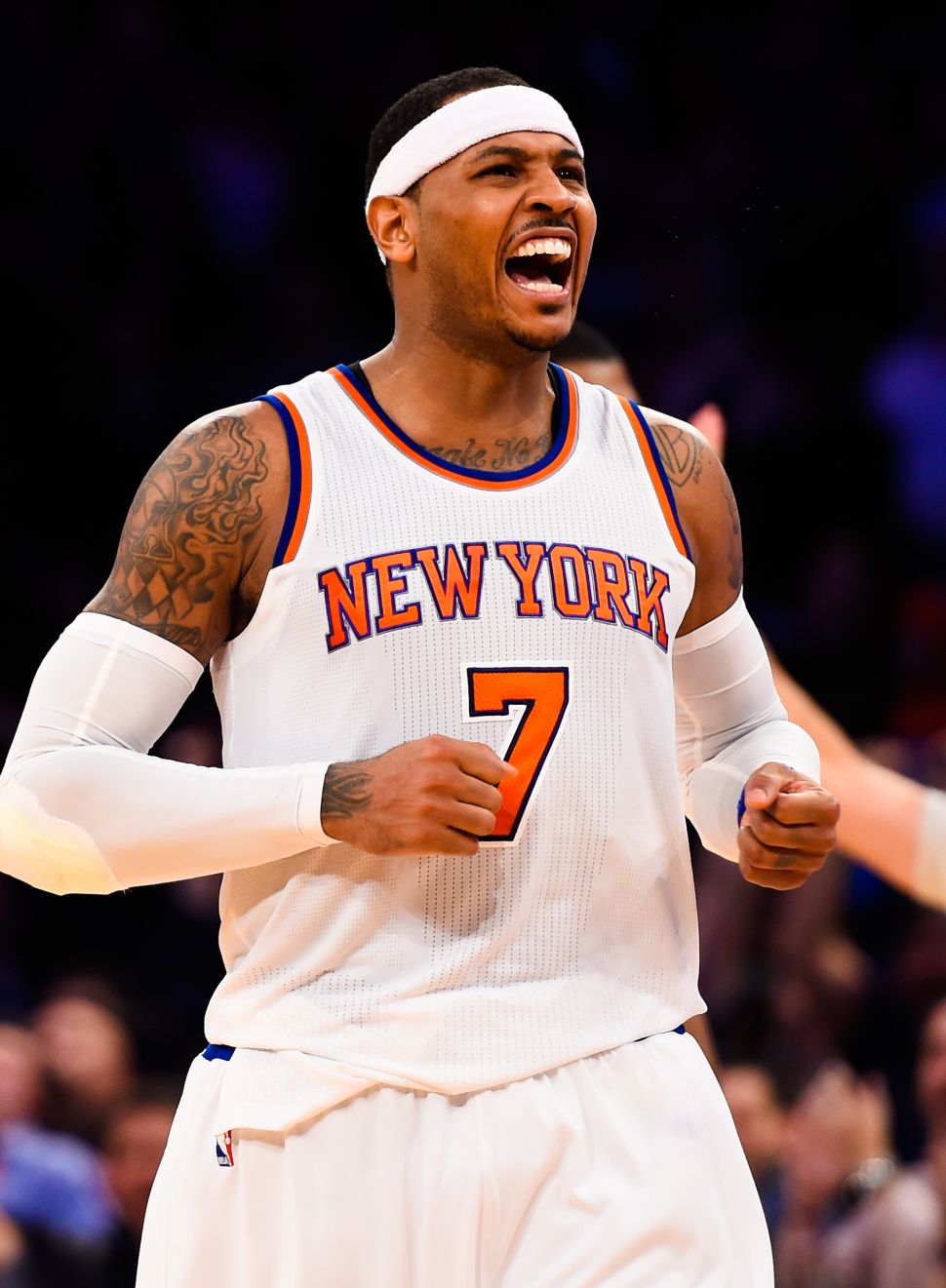 4.) Carmelo Anthony, Knicks, $22.45 million
The Knicks signed Melo to a five-year, $124 million contract in 2011 because the small forward could consistently put the ball through the hoop. But whether that turned out to be a good deal for the Knicks remains to be seen. Since a near-career high of 28.7 points per game in the 2012-2013 season, Anthony's scoring has fallen each year since, down to 21.8 last year. On the bright side, Anthony, who likes his touches, started dishing out the ball more last year, something the Knicks hope to see more of this season.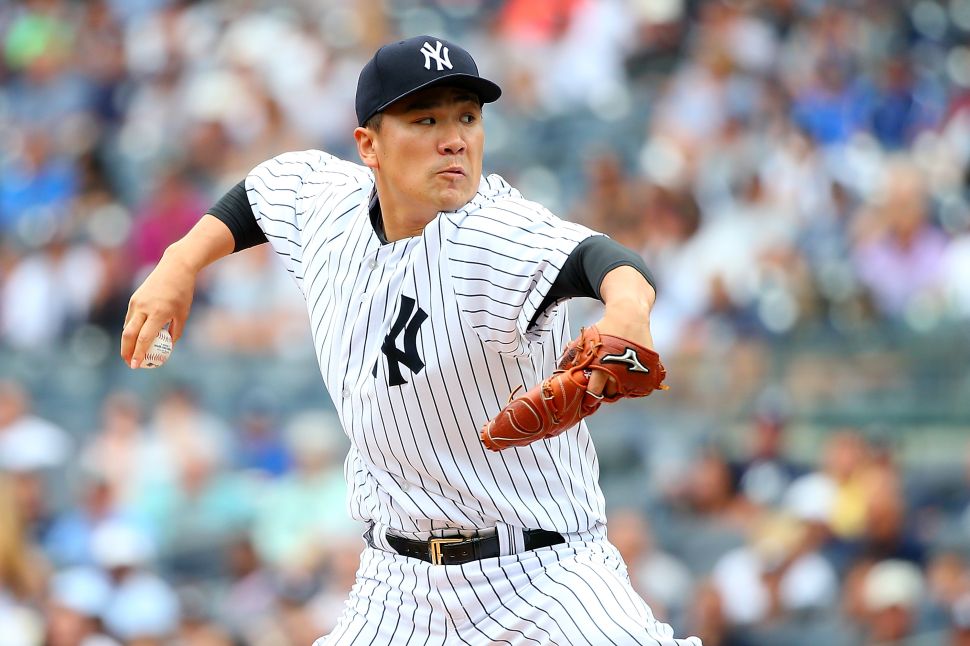 5.) Masahiro Tanaka, Yankees, $22 million
When he's on the mound, Tanaka is every bit the pitcher the Yankees hoped for when they signed the former Japanese league ace before the 2014 season to a seven-year, $155 million contract. For Tanaka, and the Yankees, the problem has been that the import now has a surgically repaired right elbow and experienced forearm problems at the end of last year, the only one in pinstripes when he came close to logging 200 innings. While there is chatter about the Yankees trading him during an offseason, it remains to be seen how much the market will bear for a talented, yet injury-prone pitcher who can walk away from his contract at the end of the seasons.
6.) Derrick Rose, Knicks, $21.3 million
Welcome to New York Derrick Rose, who comes to the Knicks with a history that includes being an MVP, suffering injuries and—just before the season began—being found not liable in a civil sex assault against him and two friends. And then, according to Newsday, he balked at team president Phil Jacksons' preferred style of play: the Zen Master's beloved Triangle Offense. Rose came to New York on a one-year contract, and it sure will be fascinating to watch how it plays out. So far the results are mixed, leading to a recent fourth-quarter benching in a game against the Nets.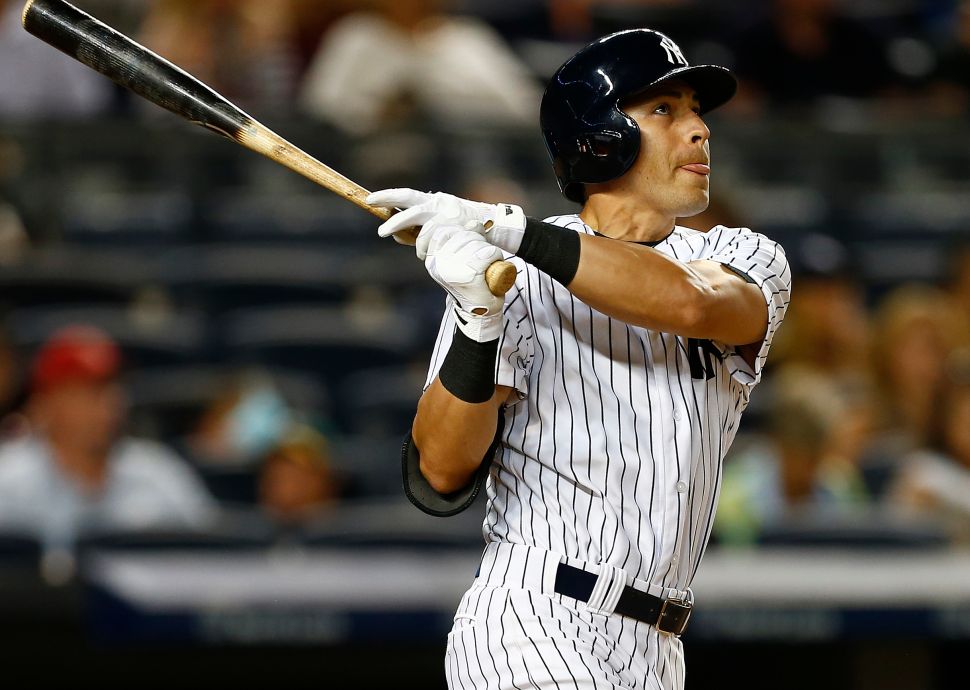 7.) Jacoby Ellsbury, Yankees, $21.14 million
The Yankees may not be the same profligate organization they were under the worse days of George Steinbrenner, but Jacoby Ellsbury is certainly a reminder of those free-spending days. Since coming over from the hated Boston Red Sox, the steady centerfielder hasn't come close to being the base-stealing threat he was in Beantown. His 263/330/374 slashline, to go with an ever diminishing number of stolen bases (20) and a history of injuries, makes the Ellsbury signing a bad deal that the Yankees will have a hard time getting out from under.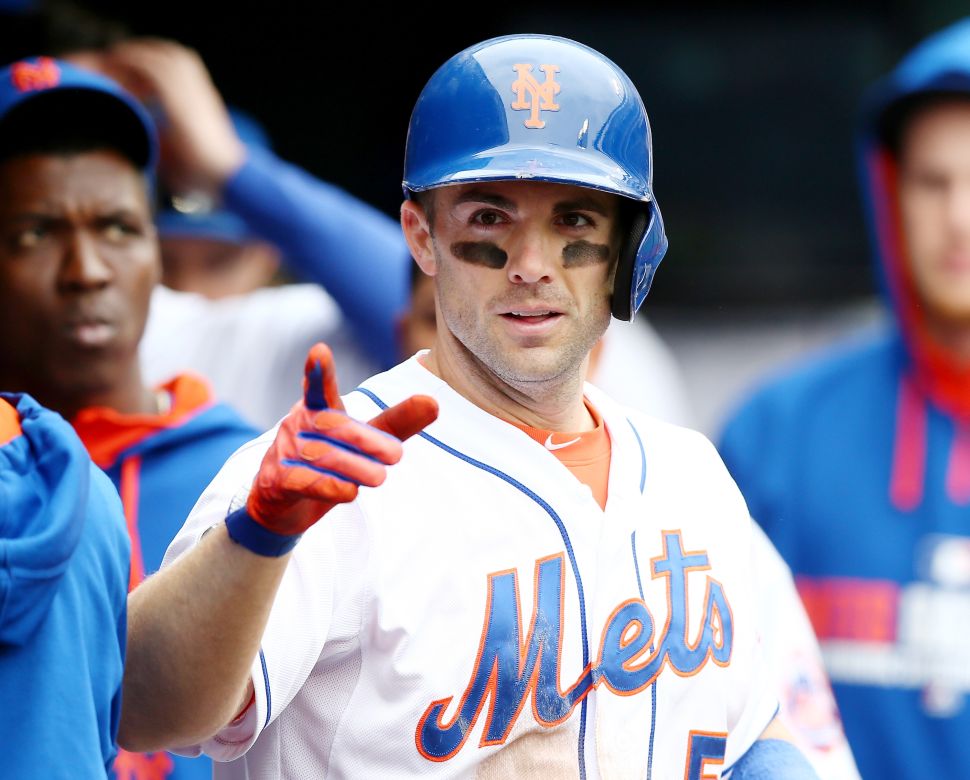 8.) David Wright, Mets, $20 million
And speaking of injury-prone players…In 2012, when the Mets signed Wright to an eight-year, $138 million contract, he was coming off a terrific year with the hope of many more to follow. Sadly, thanks to a variety of injuries and the discovery of spinal stenosis, Wright never quite lived up to the big payday. He's played in 75 games total the past two seasons, and the prognosis for his return from neck surgery in spring is unknown at best. Still, he remains a beloved figure in the organization for his class, leadership and charity work, especially with families of fallen first responders.
9.) Brian McCann, Yankees, $17 million
After three seasons with the Yankees doing what he usually does, hit an impressive number of homers for a catcher (23, 26 and 20 last year) while averaging a sturdy, if declining 135 games behind the plate. But with two more years to go on his five-year, $85 million contract and catchers not being known for graceful aging, the Bombers may be looking to move McCann. Given the dearth of power-hitting catchers, gracefully aged or otherwise, it wouldn't be a huge surprise that this is McCann's last year on this list. (Unless he's shipped to Queens. Stranger things have happened.)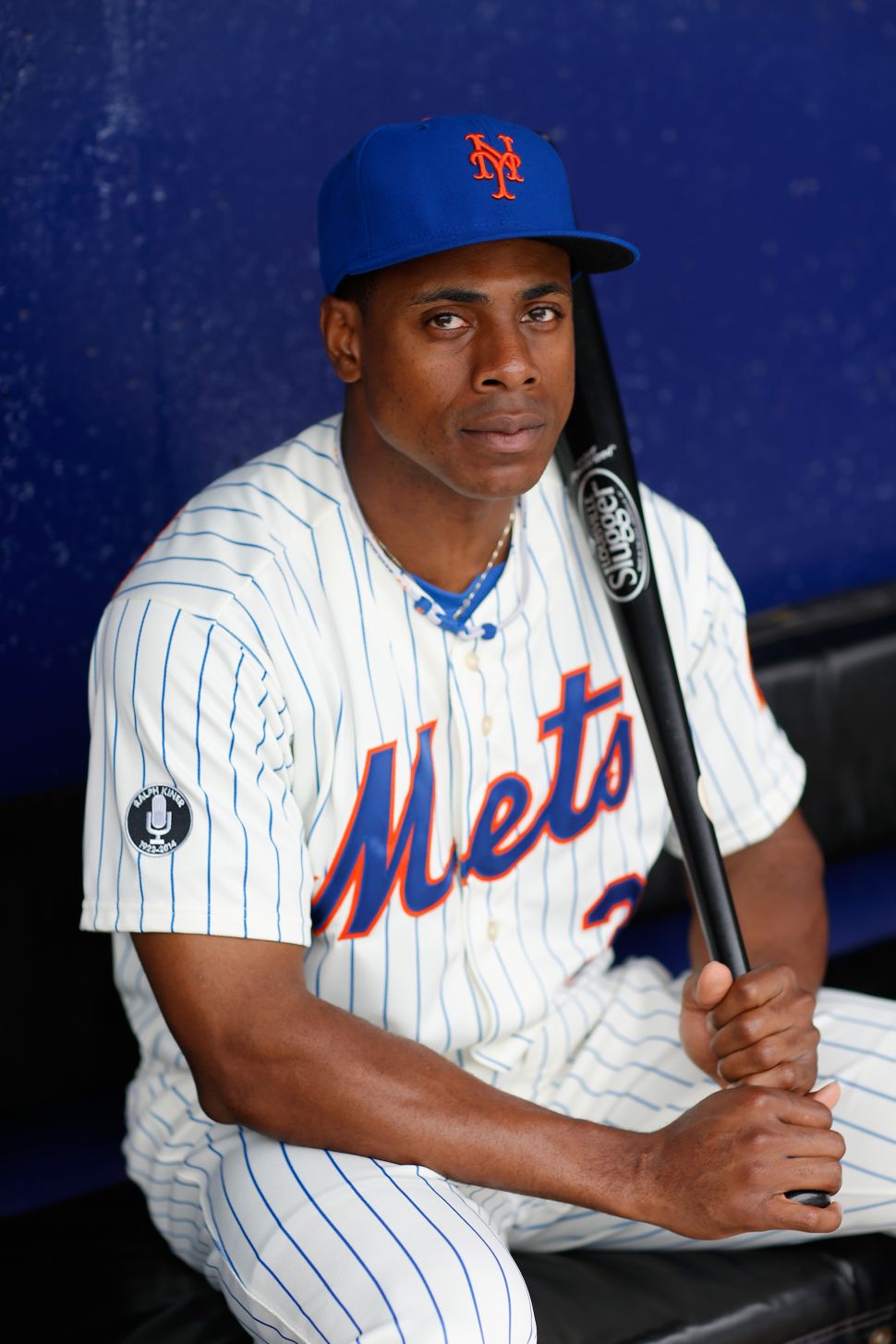 10.) Curtis Granderson, Mets, $16 million
Grandy is as streaky as he is classy, and that's saying a lot given that he just received Major League Baseball's Roberto Clemente Award, which goes to the player who "best represents the game of baseball through positive contributions on and off the field, including sportsmanship and community involvement," according to MLB. The league honored Granderson for his nonprofit, Grand Kids Foundation, which has a mission to aid "youth development via education, physical fitness and nutrition." It's noble acts like that, as well as his great locker room presence, that makes up for those moments when the Grandy Man's bat goes silent.
THE RICH LIST 2016
NEW YORK'S RICHEST NEWS ANCHORS