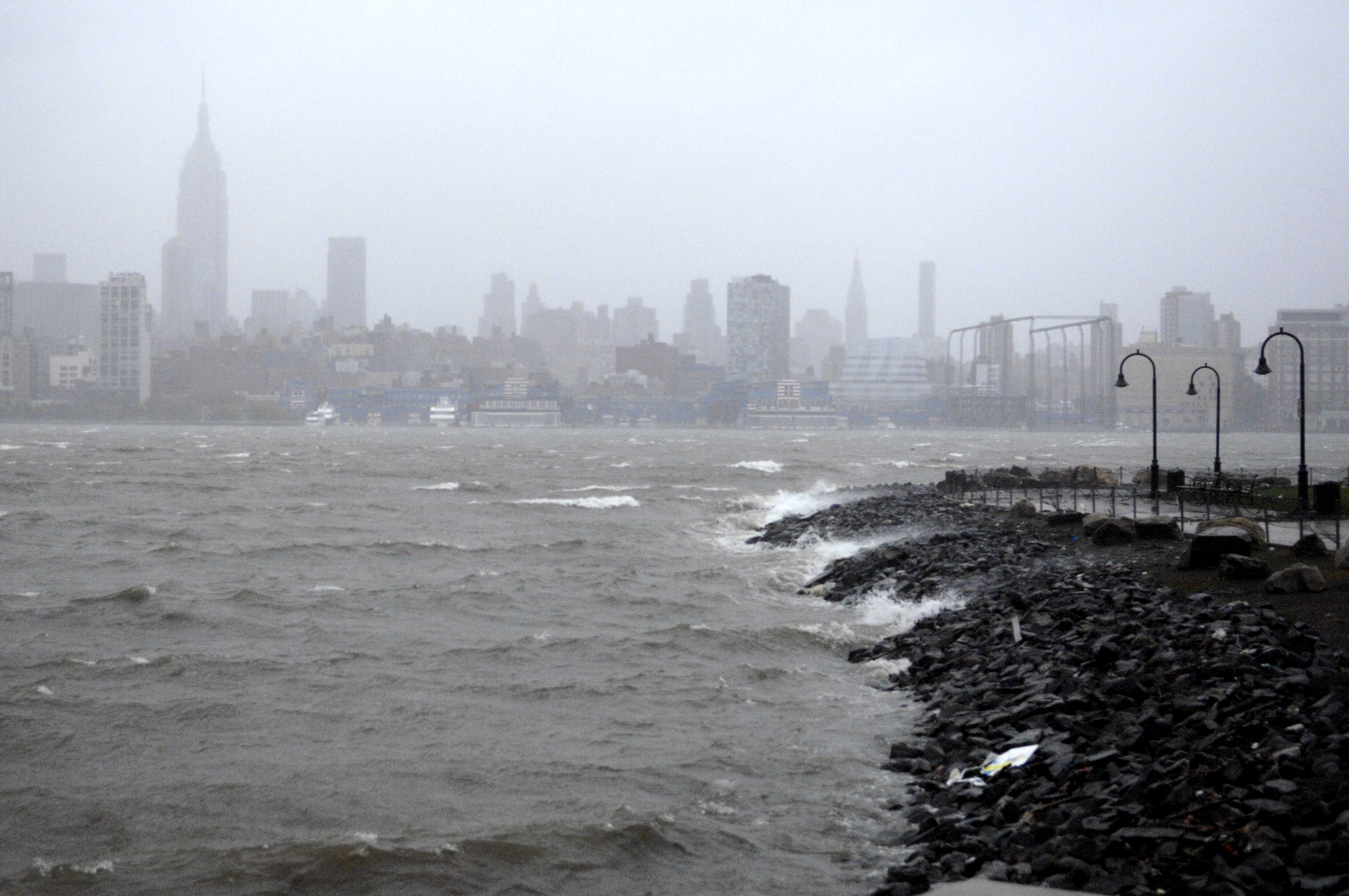 As City Council members pressure Mayor Bill de Blasio to speed up the rebuilding of houses damaged by Hurricane Sandy, the administration has found itself also battling the federal government over how effectively it managed funds provided to the city for the Build It Back program for homeowners.
The Observer has learned that the U.S. Department of Housing and Urban Development, Office of Inspector General audited the Mayor's Office of Housing Recovery Operations' administration of the Build It Back Family Program, which was funded with Community Development Block Grant Disaster Recovery money HUD supplied to help with disaster recovery and rebuilding efforts stemming from the 2012 superstorm. The audit sought to determine whether city officials had sufficient controls to guarantee that the use of the funds complied with Build It Back Single Family program guidelines under the HUD-approved action plan.
The feds conducted the review from November 2015 through June, and it generally covered the period of Jan. 29, 2013 through Sept. 30, 2015. The audit found that due to policy changes, city officials provided several homeowners with additional help that would cover from 60 percent to 100 percent of their eligible reimbursable expenses while other homeowners received less than the program's 60 percent reimbursement rate.
City officials doled out an extra $4.5 million from the block grant funds to homeowners only because they received Small Business Administration loans, overpaid five homeowners by $32,107 and underpaid 11 homeowners by $101,398—and city officials did not show that the program disbursed more than $1 million in block grant funds for 47 lead-safe homes, according to the audit.
The audit also found that the city did not institute sufficient monitoring controls to make sure that revised record-keeping procedures were consistently followed.
The de Blasio administration, for its part, said that out of the $120 million it paid to more than 5,700 applicants through its Build It Back reimbursement program, the audit has questioned only $32,000 in payments as ineligible—an amount that only comes out to less than one-third of 1 percent of distributed funds. And in early 2015, the city said, it adopted a new policy in which it prioritized the payment of reimbursement funds while creating procedures to ensure that legally required lead abatement would be completed.
It was HUD's inspector general, the city said, that questioned the city's decision to prioritize financial relief.
The city also said it decided to provide additional reimbursement to SBA loan recipients because homeowners said they were unaware that SBA loans replaced funds from the block grant and had to be repaid. Current regulations bar homeowners from using the extra money from the city to pay down those loans, something the city called on the feds to address.
But, according to the administration, HUD's inspector general challenged that move as well, arguing that the funds could be put to better use.
"It was very clear early on that SBA loans alone would not be enough to get families back on their feet, and families needed more support," Matt Viggiano, press secretary for the Mayor's Office of Housing Recovery Operations, said. "We provided it. We worked with local elected officials to try to fix a broken system and help homeowners, especially seniors."
And Brooklyn Councilman Mark Treyger, chairman of the City Council's Recovery and Resiliency Committee, shared that sentiment. He noted that when Build It Back was just getting started under former Mayor Michael Bloomberg's administration, the federal government was advocating for storm victims to apply for SBA loans—something he said "was terrible really in hindsight" because the loans are being used against the Build It Back grant.
Families would not have applied for the SBA loan if they had known that it would adversely affect them, he said. Treyger called for either loan forgiveness, or for the government to permit citizens to use the later funding infusions to pay the debt.
"That's really hurting people," Treyger said in a phone interview with the Observer. "So on that end, I actually have to fault the federal government for providing very conflicting and confusing information to people at the beginning of the process."
The councilman said his committee is awaiting a breakdown of how the city is currently spending its recovery cash, as well as information about what happened to 17,000 out of the initial 22,000 Build it Back applicants and the first report on how many homes have been demolished and how many have begun the process for rebuilding.
He also noted that the mayor said he would be more flexible with deadlines for individuals and families to address issues such as families with disabilities having a hard time finding accommodations that can address their needs and others needing to address code and regulation issues—he said the current two-week deadline is too short.
The committee "literally just got the report" and plans to review it immediately and allow the findings to become starting points for further action to ensure Build It Back is in compliance with all of their mandates and regulations, Treyger said, noting that members may even need to get more information after the report.
"We welcome this report," Treyger continued. "I think Build it Back needs this type of oversight, it needs to be checked over from the federal level to the local level because we just want to make sure that money is gong where it needs to go, families are being helped and families are moving forward."
The city also noted that it is doing better than other states that have had more disastrous recoveries. For example, in Louisiana, auditors concluded that $698 million in funds spent were either ineligible or unsupported out of $817 million spent. They also noted that in New Jersey, $43.1 million in disbursed amounts out of a $67.7 million contract the Office of the Inspector General audited were either ineligible or not properly supported.
The inspector general acknowledged the city's effort to resolve the SBA loan issue, but said the problem was the problem was the administration's decision to provide additional reimbursement covering up to 100 percent of eligible expenses incurred by homeowners who received SBA loans—a move inconsistent with the HUD-approved plan.
They also insisted that they were not questioning the city's focus on financial relief but the lack of documentation demonstrating compliance with HUD's Lead Safe Housing Rule requirements.
The mayor earned the ire of Council members when he allocated $500 million in taxpayer funds without a Council vote to fill a shortfall in the Build It Back program, as reported by The Wall Street Journal—and over his announcement in the Mayor's Office of Recovery Operations' recent progress report that the city will not complete all single-family Build It Back homes by the end of this year due to the "tangle of bureaucracy" that rendered it "virtually impossible to get a shovel in the ground."
In the report, the office notes that 7,173 applicants—or 84 percent—have seen a check or construction and that by year's end, more than 90 percent of program participants will have received checks or started construction.
And just two days before the fourth anniversary of Hurricane Sandy, the City Council unanimously passed a bill to relax permitting requirements for home demolitions, which would help streamline the construction process.