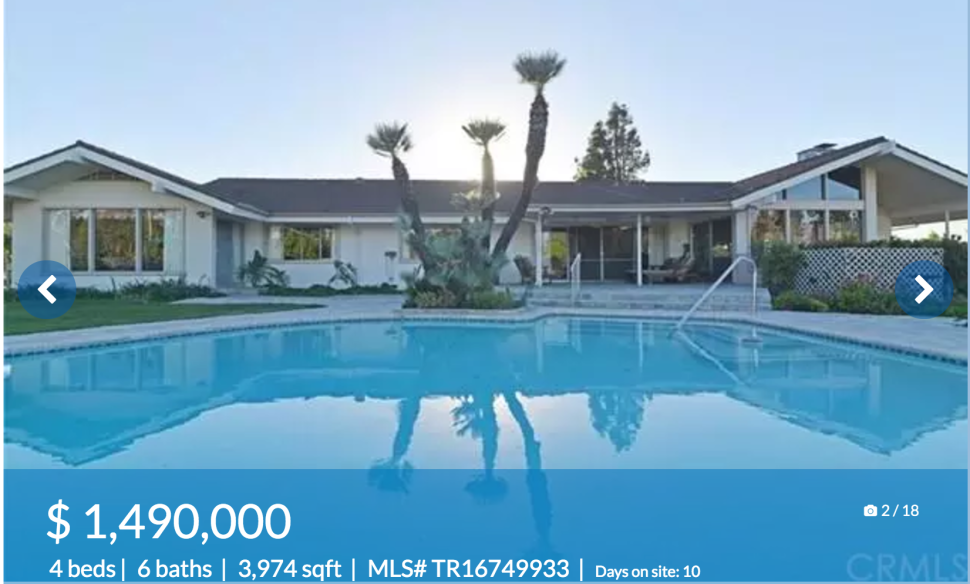 There's only one place to see "Boogie Nights" on the big screen, and that place is AMC on Route 22 in Mountainside, NJ. The theater is oversize and the interior is red, which made it the perfect spot to watch Paul Thomas Anderson's masterpiece as it premiered in 1997. It's the loneliest movie, with the saddest ragtag characters, and the most indelible moments of pain and triumph. It's about porn, but it's not pornography. Ultimately, it's about the desperate need to be in a family.
The man at the center of the family is Jack Horner (Burt Reynolds), and his iconic house in Covina is now for sale—if you've got just under $1.5 million, give Jenny Xu at ReMax a call. The inside of the house is where Little Bill and his wife lived and died, where Amber Waves did coke in her bedroom while her son tried to call her on the telephone, and that couch where Roller Girl gives Eddie Adams, AKA Dirk Diggler, his first audition. Where a lovesick Scotty (it's unbearable to see Philip Seymour Hoffman here, so young and alive in his too-small tanktop) meets Dirk for the first time. And then there's that pool, where Dirk films his first scene, gets fired, and makes his return.
The pool scene tracking shot is just as majestic as the one in Goodfellas, and just as perfect a memento mori. Spill the wine, dig that girl. The Colonel's teenage girlfriend asking for coke. Becky Barnett telling Buck to get a new look. Hers? "Chocolate love. 100%." The Hot Traxx club owner asking for a role in a film, so he can prove to his brothers that he's made it in America. Reed's failed flip in the pool, and his look of agony under the water. It's a stunning tableau of the salacious and the innocent, warm sun on your back, and the sweet inspiration that transforms Eddie Adams into Dirk Diggler, in bright spangled lights.
Has there even been a scene like this one? Reed, Dirk, and Todd try to rob a drug dealer, with predictable results. But the scene itself is an insane pastiche of firecrackers, Ricky Springfield (he's a buddy of mine!) and that one long agonizing shot of Dirk, as his eyes lose focus and he forgets why he's there. It's a horrible world and an evil world, full of sick nights like this one. But then there's the pool party, too. We'd all like to visit Jack Horner's house, just for one day.