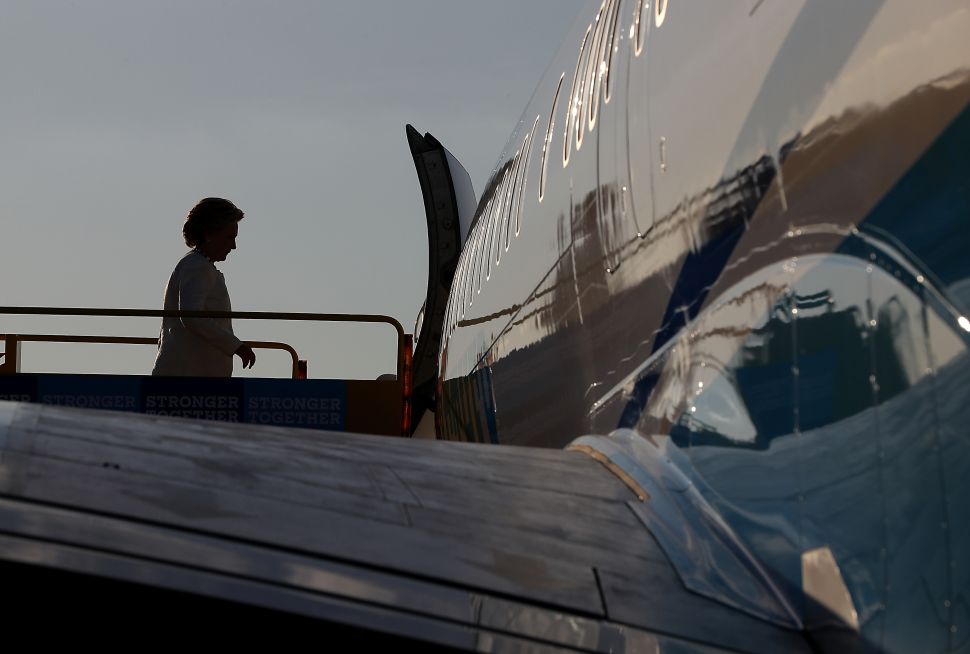 On November 2, WikiLeaks released Part 26 of their emails from Clinton Campaign Chair John Podesta.
A March 2015 email revealed Podesta attended a meeting with Clinton campaign General Counsel, the lobbying firm Dewey Square Partners and Clinton Super PACs. Several emails released by WikiLeaks suggest the Clinton campaign illegally coordinated with Super PACs, prompting Clinton loyalist Neera Tanden to say she thought that what the campaign was doing with Correct the Record was "skirting, if not violating" the law.
Assistant Attorney General Peter Kadzik tipped off Podesta and the Clinton campaign about what was going on at the Department of Justice. Kadzik, a friend of Podesta, will oversee the DOJ probe into Clinton aide Huma Abedin and Anthony Weiner's emails from Clinton's private email server. "There is a HJC oversight hearing today where the head of our Civil Division will testify. Likely to get questions on State Department emails. Another filing in the FOIA case went in last night or will go in this am that indicates it will be awhile (2016) before the State Department posts the emails," Kadzik wrote to Podesta in May 2015. Podesta forwarded the email to several top Clinton staffers. The email suggests the Department of Justice was biased in favor of Hillary Clinton, and Kadzik tip to Podesta was highly unethical.
A transcript of a speech Bill Clinton gave in November 2015 has also been released—featuring a handful of bizarre quotes. "What are you going to do about the fact that life expectancy among middle-aged, non–college-educated working people is going down, while they still have their children at home—because they're drinking more, because they're smoking more, because they are addicted to opiates and now cheaper street heroin raised in the Sierra Madre, the poppy heads in Mexico, harvested by preteens and cheaper on the street now than the opiates because we're beginning to enforce our law?" Bill Clinton told an audience at a private fundraiser in the Hamptons, reverberating the fear mongering he and Hillary Clinton used to push for the disastrous 1994 crime bill. In an April 2015 email, Clinton campaign staff admit "some of the Clinton policies from the 90's contributed to mass incarceration (unless we want to argue otherwise) and she helped lobby/advocate for them."
WikiLeaks has released around 44,000 out of the 50,000 emails they obtained from John Podesta, with the rest of the emails scheduled to be released over the next few days. It is unclear whether WikiLeaks has additional documents pertinent to the Clinton campaign or DNC that have yet to be released.