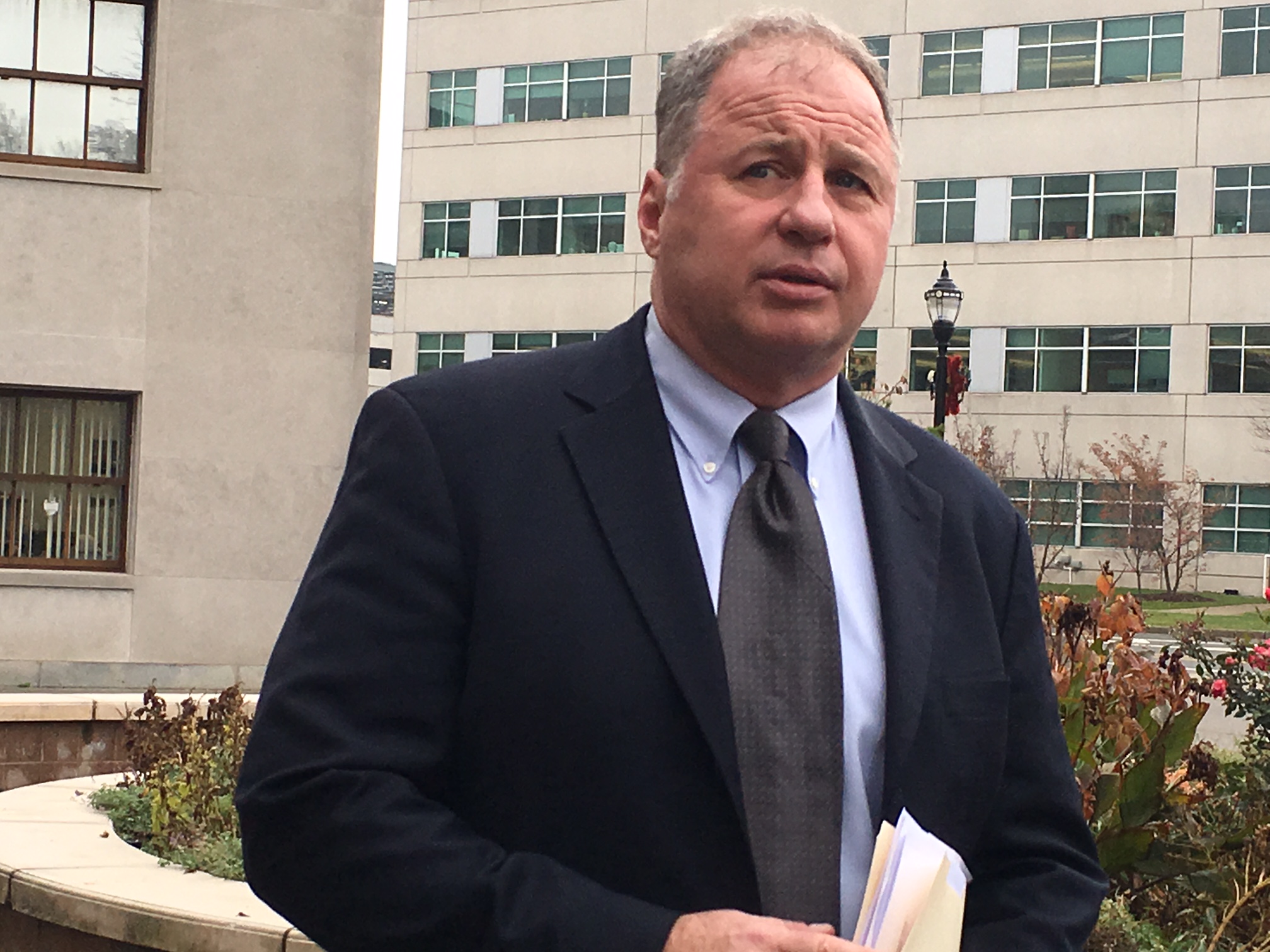 HACKENSACK, N.J. – Bergen County Superior Court Judge Bonnie Mizdol said on Wednesday that she would rule by the end of the week on a request  to appoint a special prosecutor to consider a complaint made by Bill Brennan about New Jersey Governor Chris Christie and the 2013 lane closures of the George Washington Bridge. Those closures—famously known as Bridgegate—caused traffic gridlock in the bridge's host community of Fort Lee. While Christie was never inducted in the conspiracy, Brennan signed a complaint alleging official misconduct by the governor.
According to Mizdol, arguments made by attorneys and Brennan on Wednesday would be taken into consideration as she made her ruling. A special prosecutor is a lawyer from outside the government appointed to investigate government misconduct.
Brennan, a former firefighter, said he perceived a "conflict" with the attorney general's office prosecuting a case against the sitting governor. During his comments on Wednesday, Brennan referenced that New Jersey Attorney General Chris Porrino and Bergen County Prosecutor Gurbir Grewal recused themselves. He said that recusal demonstrates a conflict of interest. Both Porrino and Grewal are Christie appointees.
"The reason we are here is because the prosecutors office and the office of the attorney general are hopelessly conflicted and compromised with respect to prosecuting their boss," Brennan told reporters outside of the courthouse following Mizdol's decision to end court proceedings for the day. "Chris Porrino has recused himself and he is going to appoint people to do his job for him. But the people he has appointed are entirely reliant on him for all the terms, conditions… of their office. That is a conflict of interest. There is a master-servant relationship there."
However, according both Christie's attorney Craig Carpentino and the U.S. attorney general's office, there is no validity to the suggestion that the office cannot do it's work properly due to Porrino. Carpentino alleged that Brennan's pursuit of an already-closed matter was an attempt to extend his "15 minutes" in the spotlight.
State Senator Ray Lesniak has also been pushing for a special prosecutor in the Bridgegate matter. Lesniak appeared in court on Wednesday to listen to Brennan's arguments.
"What Bill Brennan did here today is draw a line in the sand and basically said that this judge is our firewall. This judge will protect the interest of the public so that no one is above the law including Governor Christie," Lesniak said. "The only way this can be prosecuted in a way the public has confidence is for a special prosecutor to be appointed."
Earlier this month, two former Christie aides were convicted on nine counts related to the 2013 lane closures. Prosecutors claimed that former Deputy Executive Director of the Port Authority Bill Baroni and former Christie Deputy Chief of Staff Bridget Kelly conspired with Port employee David Wildstein to use Port Authority property to punish Fort Lee Mayor Mark Sokolich for not supporting Christie during his 2013 re-election campaign.