Heels are great, but we all need a good, comfortable sneaker (or four) to throw in the mix. Earlier this month, Moda Operandi debuted a new women's collection from a Brooklyn-based brand that makes a pretty significant argument for their rubber-soled styles.
Greats is nothing new, in fact, its founders are quite experienced sneaker heads. Ryan Babenzien logged time at Puma and KSWISS, developing quite the reputation in the business. His co-founder Jon Buscemi boasts a namesake luxury shoe brand of his own. Together, they launched their direct-to-consumer brand in 2013 (back then, it was only for men) and racked up over $100,000 in sales in the first year. Needless to say, Babenzien and Buscemi are experts in the shoe game.
In the three years since its founding, Greats has teamed up with the likes of Lardini, Nick Wooster, Pyer Moss, Cadet and more. While those partnerships resulted in mens sneakers (and the occasional sandal, with their Rooster slide), women have increasingly been demanding attention by buying up the smallest sizes of any style. That attention turned into a soft launch of women's offerings this September, that led to a full global debut today this month, on Moda Operandi.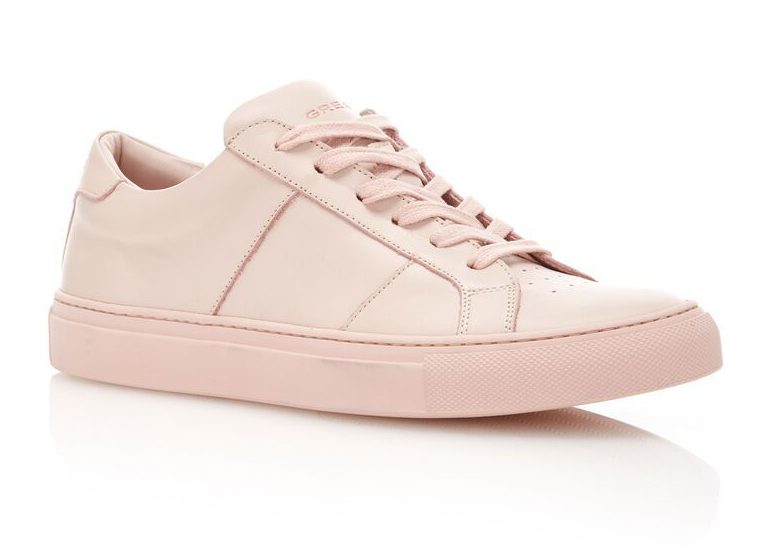 The online trunk sale hosts three silhouettes in a variety of colors, resulting in 12 total options. Among the offerings, the Made-in-Italy line debuts a new Greats silhouette: the Alta. That exclusive lace-up design comes in black and white, features hand stitching as well as a neoprene inner sock and a bit of a platform in the sole, which is new for the brand. It's going for $295 and will only be available on M'O for the Fall 2017 season.
Elsewhere the brand offers silhouettes familiar to the Greats shoppers: the Wooster and the Royale. As the designs themselves are pretty low-profile, the immediate standouts are the M'O exclusives: the calfskin leather Royale, washed in a blush pink, and another done, in silver metallic.
It's surely a good time for Greats to increase their presences on the market. The brand is currently testing retail in Canada with Nordstrom via their men's line. On top of that, the women's sneaker market is increasingly getting attention. Gabrielle Union is opening a sneaker store in Miami that's tentatively called Borrowed from the Boys. In addition, Kith's forthcoming Miami boutique is set to be 50 percent women's and 50 percent men's. Even Puma has been putting an emphasis on women, having tapped Rihanna as a creative director.
Check out the full Great's Moda Operandi line trunk show online.