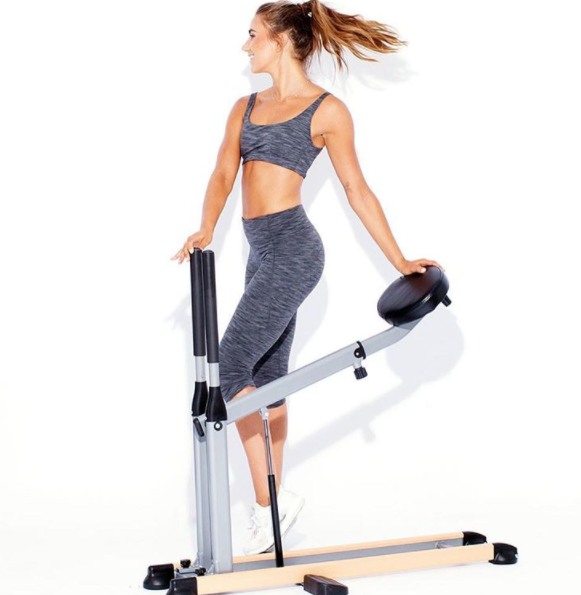 Everything wellness, from must-try classes to new athleisure lines. 
BYOB: Buy your own belfie machine, so you can workout in the comfort of your own home, while it's snowing outside. The DB (it stands for "Dream Butt," obviously) Method is an at-home squat machine that's chic enough to blend into your apartment's surroundings. You can now purchase it to fulfill holiday gift lists or to squeeze in some post-Turkey workouts. via The DB Method. 
Support, sweat and squat for Planned Parenthood: On Tuesday, November 29 all of the best workout classes in the city are raising money for Planned Parenthood. It all starts at 7AM, with a Body Conceptions class to get a Broadway body and give back. Bari, ModelFIT, New York Pilates and Y7 are all getting in on the action, with a celebratory party at 7PM in Brooklyn. There's no better way to get rid of that Thanksgiving bod. via Let's Rally + Rise.
Say "OM": If 2016 has left you in need of a digital detox and a meditative moment, the Rubin Museum's sixth floor is preparing for you. They just announced an OM Lab opening in February, with a recording booth where visitors can chant their mantra. If you can't wait, start chanting at home…or on the way to the airport. via The Rubin Museum. 
Get your roll on: Looking for a workout you can do at home, without having to venture into the frigid air? You could always try yoga in your living room. Or, you could invest in the Penny Skateboard, a small skateboard you can roll around on, all while squatting and lunging. via The Penny Skateboard.