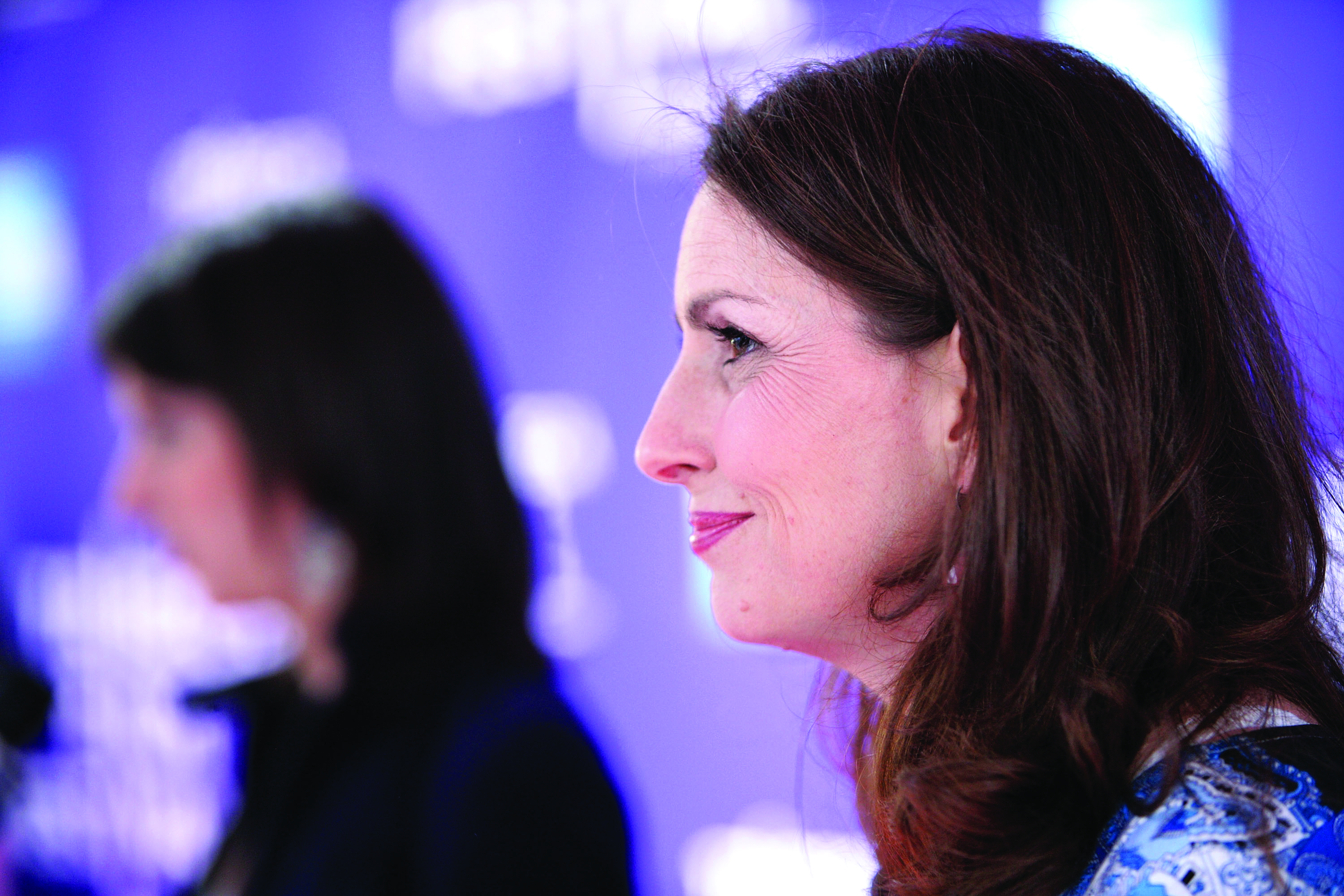 Eva Moskowitz, the polarizing founder of the Success Academy charter school chain, told reporters today she would "not be entertaining" a rumored role as secretary of the Department of Education in the Trump administration.
Addressing the press at an unrelated rally at City Hall against her old foe Mayor Bill de Blasio, Moskowitz insisted she had no interest at present in ascending into the federal government. A former Democratic New York City councilwoman, Moskowitz insisted she voted for Hillary Clinton and was "disappointed" at Donald Trump's shock victory.
"At this time I will not be entertaining any prospective opportunities," she said.
Nonetheless, Moskowitz praised Trump for supporting charter schools, which are publicly-funded but privately-run learning institutions that usually do not employ unionized staff. Success is the largest operator of such schools in New York City, and has won plaudits for its excellent test scores, and criticism for its rigid discipline and high attrition rates.
Today, Moskowitz urged fellow Democrats to give the Queens-born businessman the opportunity to make amends for his inflammatory campaign.
"I'm troubled by people rooting for Trump's failure," she said, citing the developer's personal meeting with de Blasio yesterday as a conciliatory gesture. "There are many positive signs that President Trump will be different from candidate Trump."
This isn't the first time Moskowitz, who makes $567,000 a year at Success, has declined to return to public service. After openly stoking speculation she might primary de Blasio in 2017, she held a press conference last October to announce she would not.
Trump's gaffe-prone attorney Michael Cohen challenged Moskowitz for her Council seat in 2003. Cohen, who earned headlines last year for falsely asserting the law does not recognize spousal rape, attacked then-Councilwoman Moskowitz during his failed campaign for missing Council votes during her pregnancy.
Disclosure: Donald Trump is the father-in-law of Jared Kushner, the publisher of Observer Media.