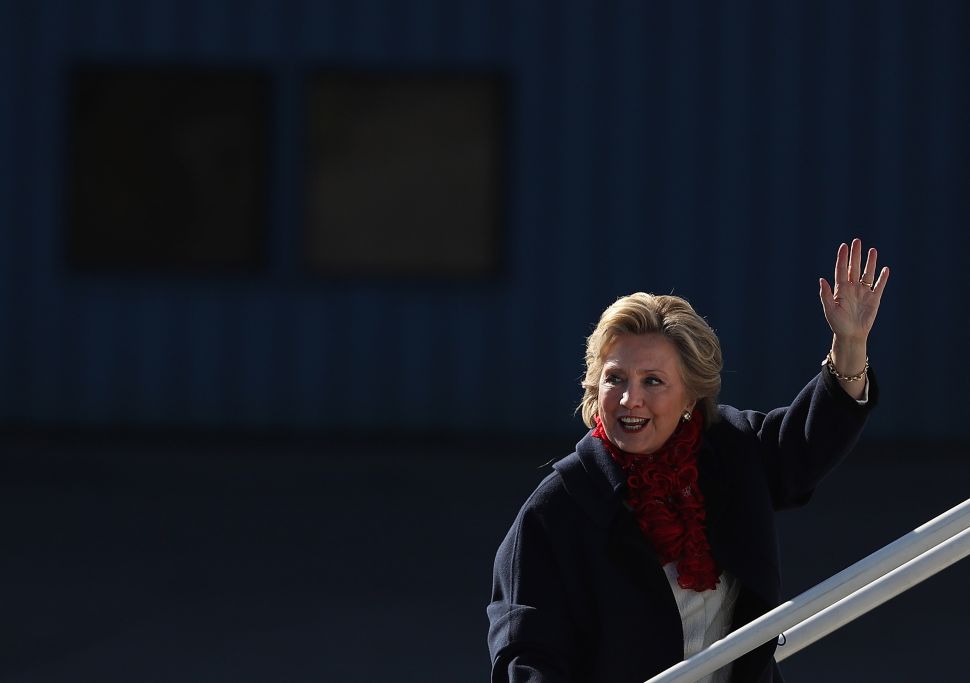 The New York Times reported on October 31 that the FBI found no link between Donald Trump and Russia. The only loose tie are between Trump's former campaign chairman Paul Manafort and Ukraine's ousted President Viktor F. Yanukovych. Manafort previously worked as an adviser to Yanukovych, but the concerns there are not over any quasi-Russian ties—rather, whether Manafort declared the income he had received from the position. (The Podesta Group, a lobbying firm co-founded by Clinton campaign chair John Podesta and now run by his brother, Tony, also did work for Yanukovych.)
But Clinton and partisan journalists have not gotten the message, and their latest attempts at damage control have reached their lowest, most desperate point yet.
The non-existence of a link between Russia and Trump didn't stop Clinton and her backers from fabricating one as part of a disinformation campaign against the FBI. This is punishment for the FBI's reopening of the investigation into Clinton's email server—due both to the WikiLeaks releases and to new emails obtained by Judicial Watch through Freedom of Information Act (FOIA) requests that contain redacted classified information in correspondence between Clinton and her aide, Huma Abedin.
In an article in Slate, Franklin Foer suggests a Trump server communicated in Russia. Foer's article was cited in a Clinton campaign press release, because it is nothing more than unsubstantiated partisan drivel. The article's claims have been debunked by the FBI's own investigation—not just FBI Director James Comey, who Clinton partisans have tried to smear as biased in order to distract from the fact that thousands of emails from Clinton's private server that were found on former Congressman Anthony Weiner's laptop. Instead of criticizing Clinton's conduct, the Clinton machine has tried to drown out her faults by slinging accusations at the FBI, after they spent the previous two months praising Comey for not recommending an indictment of Clinton.
"We don't yet know what this server was for, but it deserves further explanation," Foer concluded, after rambling incessantly over poorly-drawn conclusions in an attempt to confirm his own Russia-Trump conspiracy theories. The DNS server Foer tries to use to back his arguments had expired, and is now strangely appears to be owned by third party conservative presidential candidate, Evan McMullin. Foer shopped his story around to several outlets, before he found the proper overtly pro-Clinton receptacle, Slate, willing to publish the fabrication.
Foer's propaganda is similar in tone to Mother Jones' David Corn's work. Corn, in a similar article, cited an anonymous source who claims there's a sex tape linking Russia and Donald Trump.
The only thing these two articles reveal is the extent of the gullibility of Clinton partisans. They're desperate to defend and deflect any criticism of Clinton, distract from it, and make wild accusations—anything, of course, except acknowledge it was risky to prop up a candidate with extensive legal troubles.
Disclosure: Donald Trump is the father-in-law of Jared Kushner, the publisher of Observer Media.