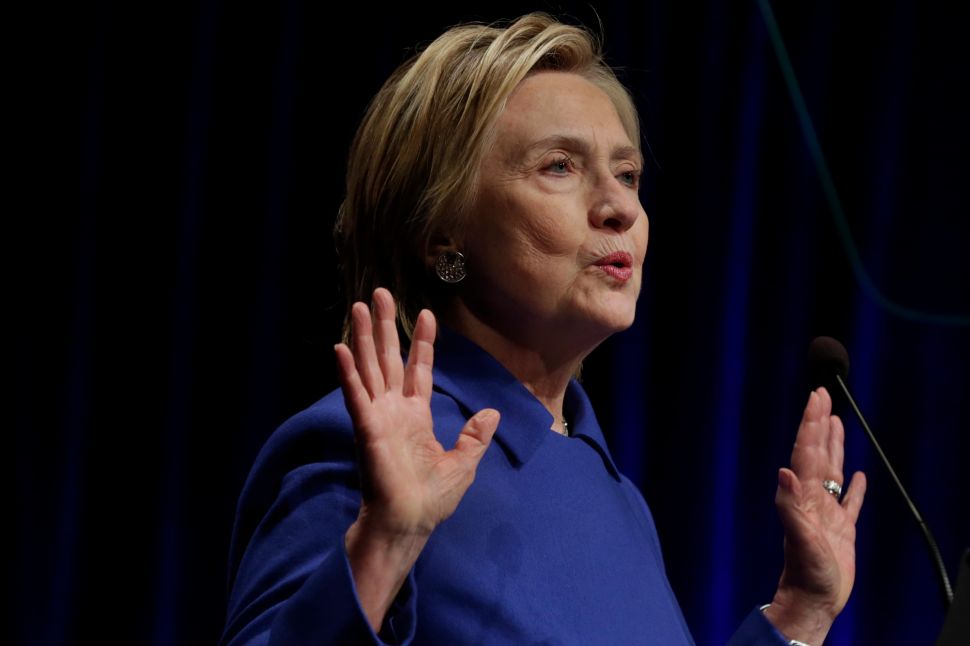 Hillary Clinton's loss to Donald Trump freed progressives and the Democratic Party from a future led by the Clintons. However, Clinton's propaganda minister David Brock is already planning to collude with the party's billionaire donors to secure the establishment's political power and privilege into a Trump presidency.
Politico reported on November 17 that Brock sent an email to 200 of Clinton's wealthiest donors, including George Soros, Tom Steyer and Donald Sussman, inviting them to a exclusive retreat in Palm Beach during the weekend of Trump's inauguration. Soros recently held three-day, closed-door meeting to discuss with Democratic Party insiders how the establishment can bounce back after Clinton's loss.
"This will be the gathering for Democratic donors from across the country to hear from a broad and diverse group of leaders about the next steps for progressives under a Trump Administration," Brock wrote. Based on his work for Clinton, it's safe to presume Brock's "broad and diverse" group of leaders won't consist of any actual progressives.
Brock ran the controversial Super PAC Correct the Record, which exploited a campaign finance loophole to directly coordinate with the Clinton campaign. Correct the Record spent at least $1 million hiring online trolls to "correct" online criticisms about Clinton.
Brock severely criticized Bernie Sanders throughout the Democratic primaries, but jumped on Sanders for any criticisms his campaign lobbed toward Clinton. Brock also runs Media Matters—a conservative and progressive media watchdog that attacks any dissent from Clinton's brand of neoliberalism—the opposition research Super PAC American Bridge and ShareBlue, another propaganda operation that focused on manufacturing consent for Clinton on social media. But rather than consent, Brock's propaganda machine has manufactured resentment toward the totalitarianism embodied by Clinton's coronation as the Democratic presidential nominee.
Brock told Politico his retreat will be the first series of gatherings with wealthy donors, once again shutting out working and middle class donors from the Democratic Party and the direction it heads in next.
During the Democratic primaries, Sanders spokesperson Michael Briggs told reporters that Clinton "should be ashamed" of her close association with Brock. The WikiLeaks emails released from Clinton campaign chair John Podesta revealed the Clinton campaign illegally coordinated with Brock and often turned to him to solve the campaign's propaganda needs. But that didn't mean they liked or trusted him.
"Hillary truly understands now how batshit crazy David Brock is," wrote Clinton loyalist Neera Tanden to Podesta in a February 2015 email. She added in a January 2016 email, "Trusting David Brock probably doesn't make a lot of sense. I mean I hope people get he's kind of a nut bar."
Podesta responded to a February 2016 email from Bill Clinton's chief of staff Tina Flournoy complaining about Brock with "welcome to whacko land."
If the Democratic Party wants to move forward in a constructive way and learn from its mistake of picking Clinton because it was "her turn" to be president, their ties to Brock and his ilk must be severed. Brock's organizations further disenfranchise voters from the Democratic Party, and its dependency on wealthy donors to fund the actions of these PACs and propaganda outlets ensures big money maintains an iron grip on this supposedly progressive-friendly party.