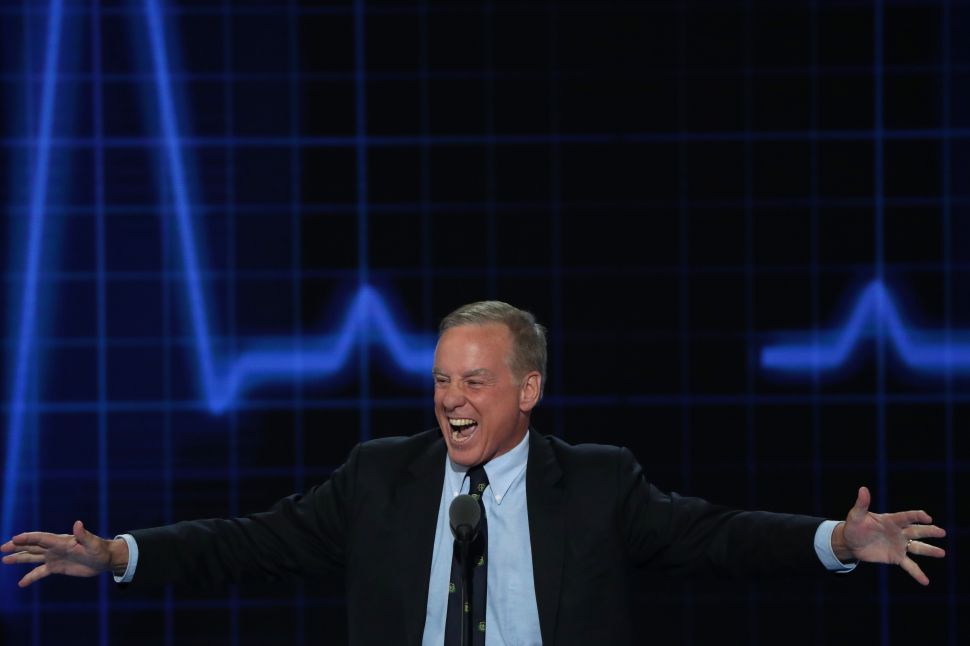 The Democratic National Committee (DNC), party establishment and mainstream media were under the impression a Hillary Clinton presidency was inevitable. Her shocking loss to Donald Trump was an embarrassment to the Democratic Party, and a vindication to Bernie Sanders supporters, suggesting more than ever that the party would have been much better off with their candidate as the nominee.
The shambles of Clinton's imploding candidacy has increased calls for the DNC to be reorganized with a more progressive, Sanders–friendly political agenda in mind. Sanders has supported Congressman Keith Ellison to assume the role as new DNC chair to replace interim chair Donna Brazile, who was outed as a cheating surrogate for the Clinton campaign in emails released by WikiLeaks. Brazile tipped off Clinton staff to CNN debate questions, violating the DNC charter and standard journalism ethics.
Clinton surrogate and corporate lobbyist Howard Dean has announced he will be challenging Sanders' choice for the new chair of the DNC. Allowing Dean to serve as the chair would be as good of an idea as Dean choosing to scream his way out of the 2004 Democratic primaries in one of the most embarrassingly awkward moments in recent political history. What's even more terrifying is pro-Clinton Democrats are touting Dean's announcement as though it would be a good thing for the Democratic Party.
"Dean will no longer be the sole progressive option that he presented when he first ran in 2004," wrote pro-Clinton journalist Sam Stein for the Huffington Post. The Washington Post cited Dean as though he were a viable option for the position. Politico quoted two Democrats who think Dean serving as DNC chair is actually a good idea.
Clinton lost in large part because she embodied the status quo and touted strong ties with wealthy and corporate interests. Allowing a corporate lobbyist and Clinton crony like Dean to lead the Democratic Party will send a message to millions of Sanders supporters that they are not wanted.
Trump's victory provides an opportunity for progressives to take back the Democratic Party from the corporate influences that infiltrated in the form of Clinton's candidacy. Dean serving as DNC chair would be a giant step in the same direction that led Democrats to a Trump presidency and a GOP majority in both houses of Congress. But it seems the Democratic Party is already trying to figure out ways to enable Trump to win re-election in 2020. Dean's leadership would ensure the Democratic Party rallies against Sanders or a Sanders-like populist in the next Democratic presidential primaries. That there are Democrats even entertaining Dean as a possibility for DNC chair proves the party establishment cares more about preserving its own political power and the privileges it yields than refocusing their efforts to reflect the interests of working and middle class Americans.
Disclosure: Donald Trump is the father-in-law of Jared Kushner, the publisher of Observer Media.