Re-bec-ca! I've just met a girl named Rebecca…
Pardon my warbling. It's just that I didn't expect to fall in love quite as suddenly as I did the other night. I expected only to attend the opening reception of the New-York Historical Society's splendid new exhibition, "The First Jewish Americans: Freedom and Culture in the New World," duly take my notes and come quietly home. But then I encountered Rebecca…
… and suddenly that name/ will never be the same / to me…
As with most loves, we do have a few issues. She's a bit on the older side, for one thing. (Born in 1781.) Her conversation is a bit flat (abiding as she does on the surface of a canvas). But I daresay Rebecca Gratz is as languidly beautiful, as fair of cheek and lofty of brow as she was when acclaimed portraitist Thomas Sully painted her in 1831. 
Oh, I admired other stuff in the exhibition, as well. The two paintings by Sephardic Jew Camille Pissarro; the six portraits of the Levy-Franks family, prominent figures in 18th-century New York City who look as stuffy as British royalty; legal documents from Jamaica in 1823 that argued in favor of Jewish voting rights; and a Torah scroll that was partially burned by Royalist soldiers during the Revolutionary War.    
Especially dramatic was the long-lost 1595 autobiography of Luis de Carvajal, a "converso" Jew in Mexico. The recently rediscovered document, which went missing from the National Archives of Mexico more than 75 years ago, is considered by scholars to be the earliest extant Jewish book in the New World, and is on public display for the first time ever before it returns to Mexico later this winter. "No larger than a child's hand," as the exhibition's chief historian Adam Mendelsohn noted in his euphonious introductory remarks, it was of a size meant to be hidden in a pocket against the eyes of the Inquisition. (No luck—Carvajal was burned at the stake the following year.)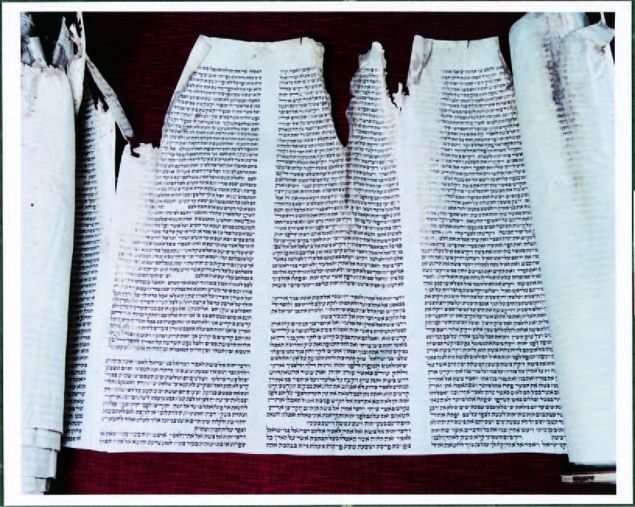 Altogether, the exhibition features more than 170 objects, mostly drawn from the Princeton University Jewish American Collection, gift of Leonard L. Milberg, and Milberg's personal collection. Taken as a whole, they movingly illustrate the growth of Jewish life in early American history.
But nothing, however, stir-fried my heart quite the way Rebecca did. Niece of a prominent Philadelphia merchant, Rebecca ("say it loud and there's music playing") Gratz established the Female Hebrew Benevolent Society in 1819, the first Jewish lay charity in the country. Aristocratically reserved but warm-blooded, knowing but somehow innocent, she conveyed to my eyes living proof of the vibrancy of Jewish life in the New World the way nothing else could.     
Of course, no love affair comes without its rivalries, and I had mine in the form of another opening night guest, one Dave Tucker, a tall, cheery insurance advisor from New Jersey who seemed as captivated by Rebecca as I was. And he had the inside track. Seems his great-great grandfather was a well-known Sephardic portrait painter of Rebecca's era, and if Solomon Nunes Carvalho (1815-1897) didn't actually paint her, he could have. "Gramps painted a number of leading Jewish figures of the day," he said. "I wish I could say he painted her, too, but I guess Sully beat him to her." 
Don't feel sorry for him—"Gramps" has seven other quite nice paintings in the show.