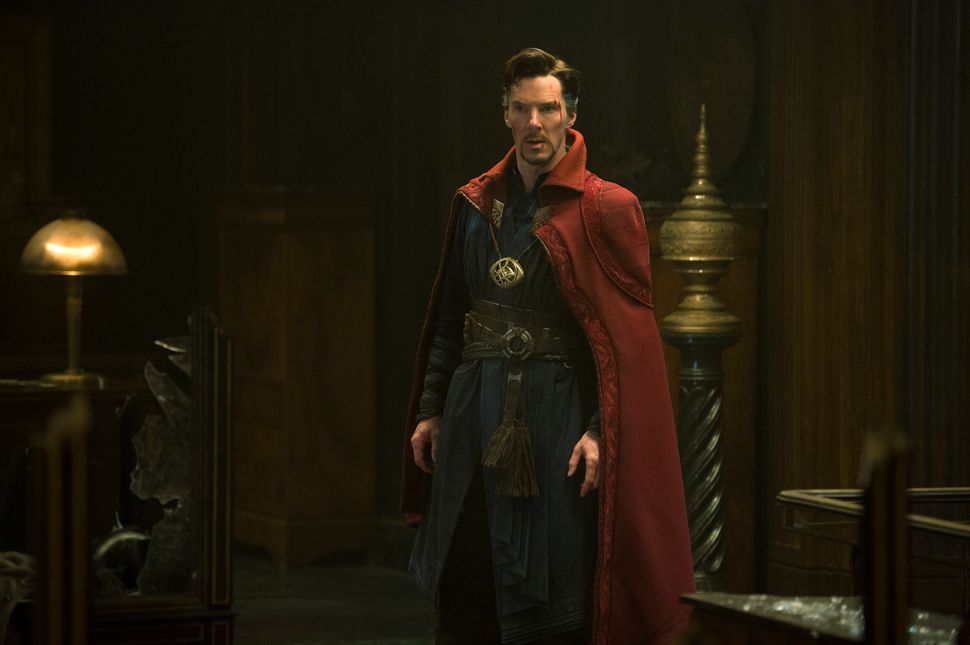 People who ask nothing more for their money than a lot of nerve-scrambling computerized special effects might get through Doctor Strange, another in a long line of lengthy, stupid and unbearable Marvel Studios comic books on film, with minimal brain damage. Everyone else will see through it for the two hours of gibberish it really is and walk on by.
---

DOCTOR STRANGE★
(1/4 stars)

Directed by: Scott Derrickson
Written by: Jon Spaihts, Scott Derrickson and C. Robert Cargill
Starring: Benedict Cumberbatch, Chiwetel Ejiofer and Tilda Swinton
Running time: 115 mins.

---
This one wastes the abilities of Benedict Cumberbatch and Rachel McAdams, who both obviously tossed critical perception to the wind and went for the money. None of it makes any sense, but logic is the last thing any of the minds attracted to this kind of junk want or expect. Trudging through the narrative sludge while dodging the flying 3-D gimmicks, the star plays Stephen Strange, an egomaniacal neurosurgeon who survives the impact of a catastrophic car crash with tissue damage so severe it wrecks his career. His only hope for healing his uncontrollably trembling hands is a place in Katmandu where Tilda Swinton, looking weirder than ever with a shaved head, materializes as The Ancient One, a wizard zombie who teaches him a lot of demented rubbish about parallel dimensions, multiple universes, time travel and mystical religions as well as providing a textbook glossary on how to retrain the spirit to heal the body. Soon Dr. Strange is levitating all over the place, harnessing energy from altered realities to defeat the Grim Reaper and ultimate hiss-boo villain Kaecilius (Mads Mikkelsen) before heading back to New York to save the universe. "It doesn't make sense," says Cumberbatch, in a red cape and ugly goatee. "Not everything does," replies The Ancient One. "Not everything has to." And that seems to be the governing philosophy behind this second-rate knock-off of everything from The Matrix to Ant-Man.
Directed by Scott Derrickson (Sinister) and typed on a word processor in what passes as a screenplay by Jon Spaihts and C. Robert Cargill, Doctor Strange is an awkwardly cliché-riddled mix of hamstrung imagination and bizarro reality. For characterization, dialogue, narrative arc, acceptable acting and coherence, go elsewhere. For CGI, there's a place of many doors leading to the sanctums that rule the world, which allows the folks at Disney to waste money on locations in Hong Kong, Nepal and Hollywood. Open the New York door and you're on Bleecker Street, where the spirits, sorcerers and pissed-off villains all end up flying through the air, skyscrapers turn upside down, and taxicabs sail through space. It's astounding that a movie with so much action could be so boring. You stare at it, gobsmacked, and you don't know whether to laugh or have your head examined.