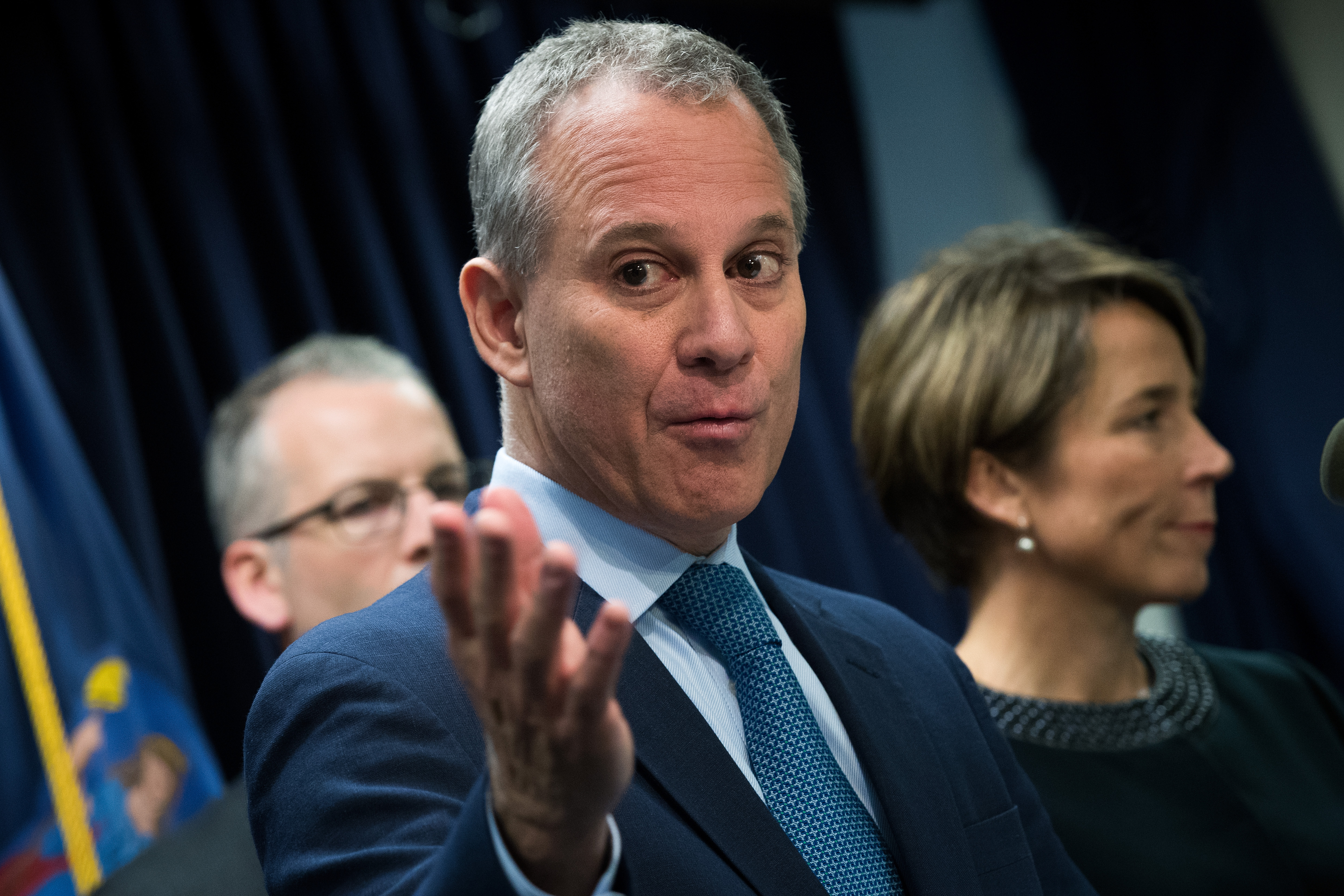 President-elect Donald Trump will have to pay New York State $1 million in penalties as part of a $25 million settlement resolving outstanding suits against his real estate seminar program, Trump University.
The settlement follows years of controversy and legal recriminations between Trump and prosecutors over the venture, where many enrollees complained that they forked over tens of thousands of dollars and failed to receive the benefits the "University" advertised. Attorney General Eric Schneiderman, who joined his California counterpart Kamala Harris—now a senator-elect—in suing the mogul for allegedly defrauding customers, hit the incoming commander-in-chief over his "stunning reversal" in the case.
"My office sued Donald Trump for swindling thousands of innocent Americans out of millions of dollars through a scheme known at Trump University," Schneiderman said in a press release, alluding to the personal lawsuit the Queens-born businessman lodged against him. "Donald Trump fought us every step of the way, filing baseless charges and fruitless appeals and refusing to settle for even modest amounts of compensation for the victims of his phony university. Today, that all changes."
In 2013, Schneiderman filed a $40 million fraud case against Trump, and accused the mogul of violating state education laws by presenting his unlicensed seminar series as a genuine university. The $1 million the president-elect will pay directly to his native state will resolve those claims.
The prosecutor, a Democrat who backed Hillary Clinton for president, has an ongoing investigation into the Trump Foundation—which appears to have raised money in New York State without proper authorization, and spent it in potentially inappropriate ways, including to settle lawsuits.
Today's move by the Trump Organization appears to follow a longstanding pattern of responding to legal action by both government and private citizens with counter-suits, before eventually settling. He and his father reacted similarly to federal racial discrimination cases against their company and its properties in the 1960s and 1970s.
This approach, as Trump noted on the campaign trail, allowed his company to avoid admission of wrongdoing.
The president-elect's team did not immediately respond to requests for comment. When asked about the scuttled "school" on the campaign trail, Trump often alluded to positive reviews it received from customers, including some who later asserted they had been defrauded.
Disclosure: Donald Trump is the father-in-law of Jared Kushner, the publisher of Observer Media.