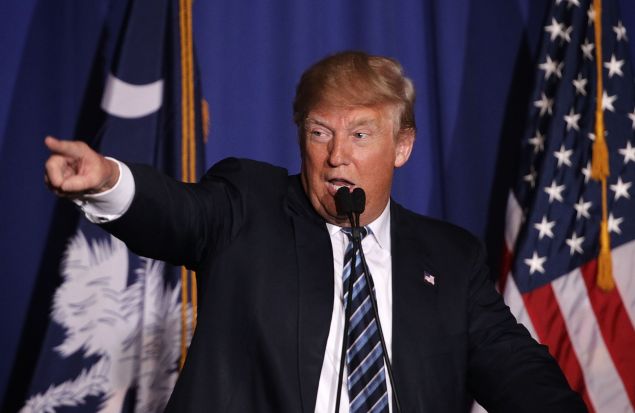 The exact voter turnout numbers for the 2016 election won't be clear until polls close tomorrow. But one Trump campaign official is being heavily criticized on Twitter because of the way in which he chose to express that fact.
This morning Joshua Green, a political reporter for Bloomberg Businessweek, tweeted out the following quote from an unnamed Republican campaign source:
Reporters, Republican officials and everyday Twitter users immediately pounced, calling the comment "misogynistic" and "stupid":
Trump has had trouble attracting women voters throughout the election cycle because of his controversial remarks, and the fact that 12 women have accused him of sexual assault—in the final presidential NBC News/Wall Street Journal poll before the election, Hillary Clinton leads Trump by 15 points among women voters (Trump leads by five among men).
According to Rachel Thomas, national press secretary for EMILY's List, a Democratic political action committee that aims to elect pro-choice Democratic women, this quote shows that Trump and his staff hold sexist views.
"This is just another example of Donald Trump running the most offensive, misogynistic campaign we've ever seen," Thomas said in an email. "Whether it's taking advice from Roger Ailes, bragging about sexual assault or making disgusting, offensive comments about women, Donald Trump and his campaign have absolutely no concern for the challenges women face across the country. Women voters won't stand for it, and they'll make that clear at the polls tomorrow."
That wasn't the only trouble for Trump campaign surrogates today—CNN commentator Scottie Nell Hughes was also roundly derided on Twitter after she said that a Jay Z video featured someone throwing a "mazel tov cocktail" at police.
Disclosure: Donald Trump is the father-in-law of Jared Kushner, the publisher of Observer Media.