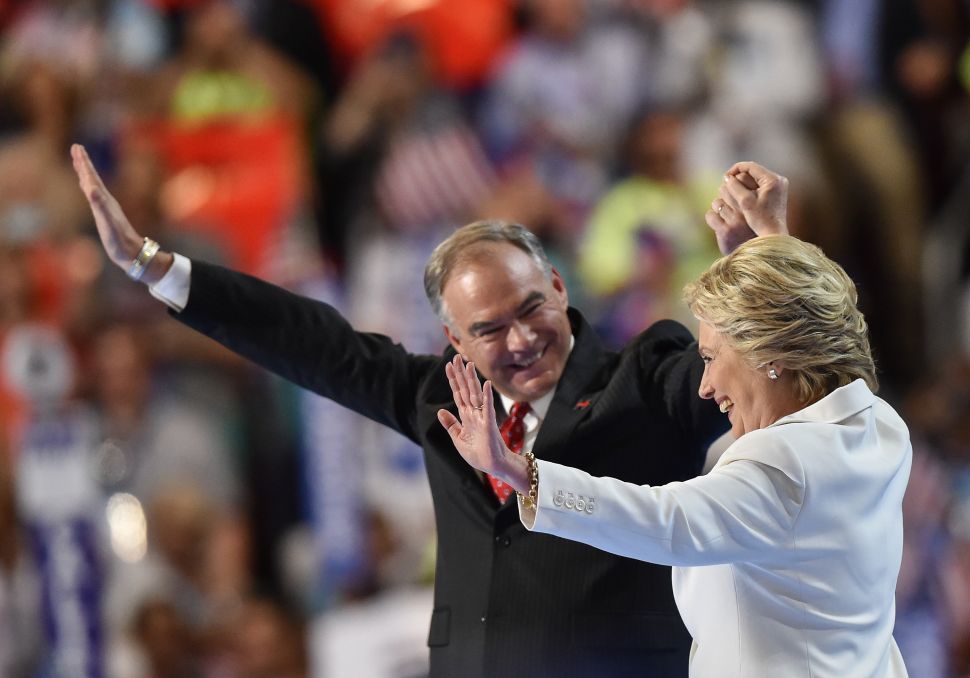 Democratic Party leaders have begun calling for an end to the electoral college in frustration over Donald Trump's comfortable victory over Hillary Clinton, despite Clinton winning the popular vote. The criticisms have been coupled with protests and petitions for electors of the electoral college to select Clinton over Trump in December. Instead of assuming responsibility for elevating Trump and rigging the Democratic primaries, Democrats are using reform and protests to delegitimize Trump's election, while appeasing Bernie Sanders supporters to avoid actual reforms within their own party.
Right before the convention, WikiLeaks released Democratic National Committee (DNC) emails that confirmed Debbie Wasserman Schultz and the DNC were working on behalf of the Clinton campaign to defeat Sanders. Since they were ready to crown Clinton the victor, loyalists insisted they get over it, despite their candidate cheating democracy to win the primaries.
Right now, Democrats should be working to ensure President Obama focuses on progressive policies that will likely suffer or become grossly neglected under a Trump presidency and mobilizing a progressive base to hold Trump accountable throughout his presidency. But instead of holding Obama accountable for a progressive agenda before he leaves office—or focusing on fixing the DNC—celebrities and the mainstream media are distracting voters by blowing up the narrative of this impending sense of doom incited by a Trump presidency, to avoid being held accountable themselves.
Sanders and Sen. Elizabeth Warren have said they are willing to work with Trump on important issues and plan to hold him accountable on others with which they strongly disagree. Politico recently reported Democratic Senate Minority Leader Charles Schumer plans to circumvent the Republican majority to work with Trump on several issues.
Politico also reported that, rather than focus on serving the working and middle class, Democrats are holding a closed-door meeting with wealthy Democratic Party donors, including billionaire George Soros. They're planning the Democratic Party's strategy moving forward, once again abandoning voters' interests in favor of donors. The answers the Democratic Party is looking for won't be found in providing further influence for millionaires and billionaires, yet that's where Warren, Rep. Nancy Pelosi, and the likely new DNC chair Rep. Keith Ellison will be making appearances. The three day meeting is being hosted by the Democracy Alliance, an elite Democratic finance circle which has significantly influenced institutions on the left and played a major role in propping up Clinton's candidacy. The excessive power wealthy donors wield inside the Democratic Party is a key reason why Clinton lost and voters have left. But establishment Democrats appear more than willing to repeat their same mistakes over again.
These same establishment Democrats accepted the polls and assurances from pundits in the mainstream media who were claiming Clinton had a substantial lead, and her election was and always has been inevitable. "It's her turn" had been the mantra of the elitist status quo since Clinton left the State Department in 2013.
Outrage at Trump is understandable and warranted, but as exhibited by statements from Sanders, it's counterproductive at this point, given the wounds the Democratic Party needs to mend internally before moving forward. Pro-Clinton establishment Democrats need to cede their stranglehold over the Democratic Party to the progressive base of Sanders supporters, and disavow depending on big money to get them through these hard times. If they fail to do this, the Democratic Party will continue its self-destructive trend in abandoning the working and middle class to serve the interests of corporations and the wealthy. And Democrats will continue to lose elections, while they meet with their oblivious wealthy donors wondering why and where it all went wrong.
Disclosure: Donald Trump is the father-in-law of Jared Kushner, the publisher of Observer Media.