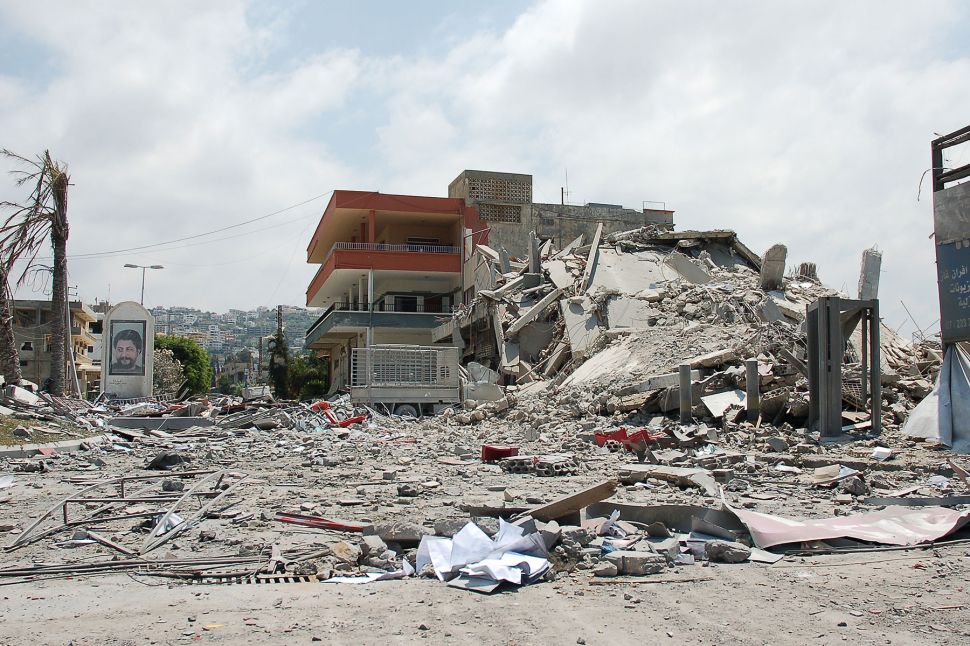 The first American casualty in Syria fighting against the Islamic State came on Thanksgiving Day – a reminder of all the heroes in this battle who deserve our utmost gratitude, and a call to live up to the spirit of their sacrifices with an unyielding stand against the terror of ISIS, al-Qaeda, Hamas, Hezbollah, Taliban, Al-Shabaab, Boko Haram, and depressingly so on.
A statement from Operation Inherent Resolve said the U.S. service member suffered fatal wounds from an improvised explosive device near Ayn Issa, the northern Syrian town where the Syrian Democratic Forces coalition of Arab, Kurdish and Assyrian fighters at the beginning of the month announced the "Wrath of Euphrates" offensive to boot ISIS out of their capital, Raqqa.
Squeezing off Raqqa and eventually liberating the city is no small feat, but the tens of thousands of fighters have been steadily carving a path toward the ISIS stronghold, freeing villages as they go.
Inherent Resolve commander Lt. Gen. Stephen Townsend said that as the fallen American soldier is remembered we must "be thankful that there are service members willing to take up the fight to protect our homeland from ISIL's hateful and brutal ideology."
Indeed, give thanks for the "one mission, many nations" – the motto of Operation Inherent Resolve – from Australia to Asia to the Middle East, Europe and Africa who contribute to the effort with training, equipment, airstrikes and more.
Give thanks for the Iraqi forces who are charged with the painstaking task of clearing Mosul block by block while meeting heavy ISIS resistance, who rang the church bells in liberated Christian towns and fashioned crosses out of scraps of wood to replace what was destroyed by the Islamic State. Give thanks for the reliable fierceness of the Kurds, whose fearlessness and resourcefulness have made them an A-Team in the fight against ISIS. Give thanks for the coalition of varied ethnicities and religions who have come together under the banner of the SDF to wage the most difficult battle of the campaign at the caliphate's last stand.
Give thanks for the civilians on the ground who in their own ways have stood up to the terrorists, even suffering horrific assaults or summary execution for doing so: the locals who hid cell phones and have used them to tip off advancing coalition forces, the undercover journalists who have told the world about ISIS' grisly crimes, parents who pulled their kids out of school rather than subject them to ISIS brainwashing, those who hid people marked for death.
Give thanks for the women – including Kurds, Arabs, Yazidis and Assyrians – who proudly fight alongside the men and also lead them. SDF commander Rojda Felat, a Kurdish woman, is determined that "wherever a woman is being suppressed, wherever a man is threatening a woman, our forces will struggle against this." There have been few images from the front lines that radiate hope more than freshly liberated women pulling off the mandatory ISIS black veil and embracing the women soldiers among the liberation force.
Give thanks for the shadowy hackers who have been a thorn in the side of terror groups, tearing down their websites, hijacking social media accounts intended for recruitment, intercepting attack chatter and more. They do this not for any pay, not for recognition, but simply because they see their skills are needed. They complement the analysts and wonks who pore through reams of jihadist materials and chat rooms searching for needles in a huge haystack.
And yet this grateful reflection must come with a sober acknowledgement about the tough battles ahead.
Our fight must be a sustained effort that doesn't ebb and flow as the polls rise and fall. We hate having casualties on the battlefield. The lives of Iraqi and Peshmerga and SDF soldiers are no less expendable. This is a fight to save lives.
The sacrifice of an American hero reminds us that there are more painful sacrifices to come if we want to defeat ISIS not just in Iraq and Syria but their other nests around the globe, and if we want to defeat other terrorist organizations. Those already engaged in the fight, from our Special Forces to the defiant villager to the anti-ISIS hacktivist, are cogs in a global response to tackle a global problem. We can't let up. We must continue to let those who have sacrificed so much, who have earned our respectful gratitude, know they do not stand alone.
Bridget Johnson is a senior fellow with the news and public policy group Haym Salomon Center. A veteran journalist, Johnson is a contributor at NPR and serves as D.C. bureau chief for PJ Media.