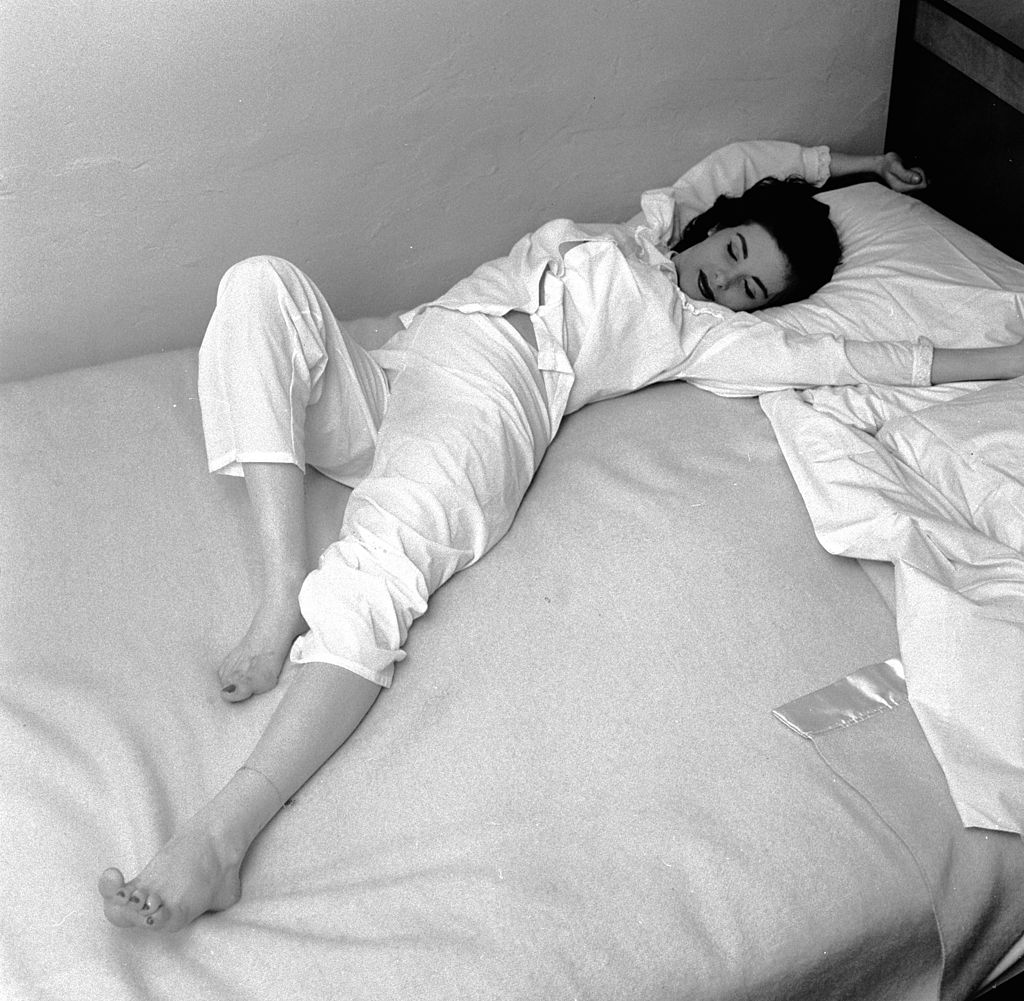 Morning workouts mean the rest of your day is blissfully free. There's no reason to tote around an overstuffed gym bag. The thought of an impending evening spin class isn't haunting your workday. Brunch can be had in a normal outfit, instead of your best athleisure.
Despite the obvious benefits of a morning workout, for night owls, actually managing to get out of bed, head to a class, shower and then go about the rest of your day can be rough, to say the least. Of course, plenty of people offer advice on pursuing morning workouts like "Wake up early!" and "Just do it!" But life isn't a Nike ad, so those empty missives can feel useless when you're bundled in bed, scrolling through Instagram posts from female lifters.
There's something so satisfying about heading home directly after a workout class and jumping right into your own shower—especially when the alternative is shimmying through a crowded locker room and searching for shampoo that won't make your hair frizz. So, what's the secret to magically rising out of bed without snoozing, and then heading to the nearest boutique fitness experience? The Observer asked experts to weigh in with their most realistic advice.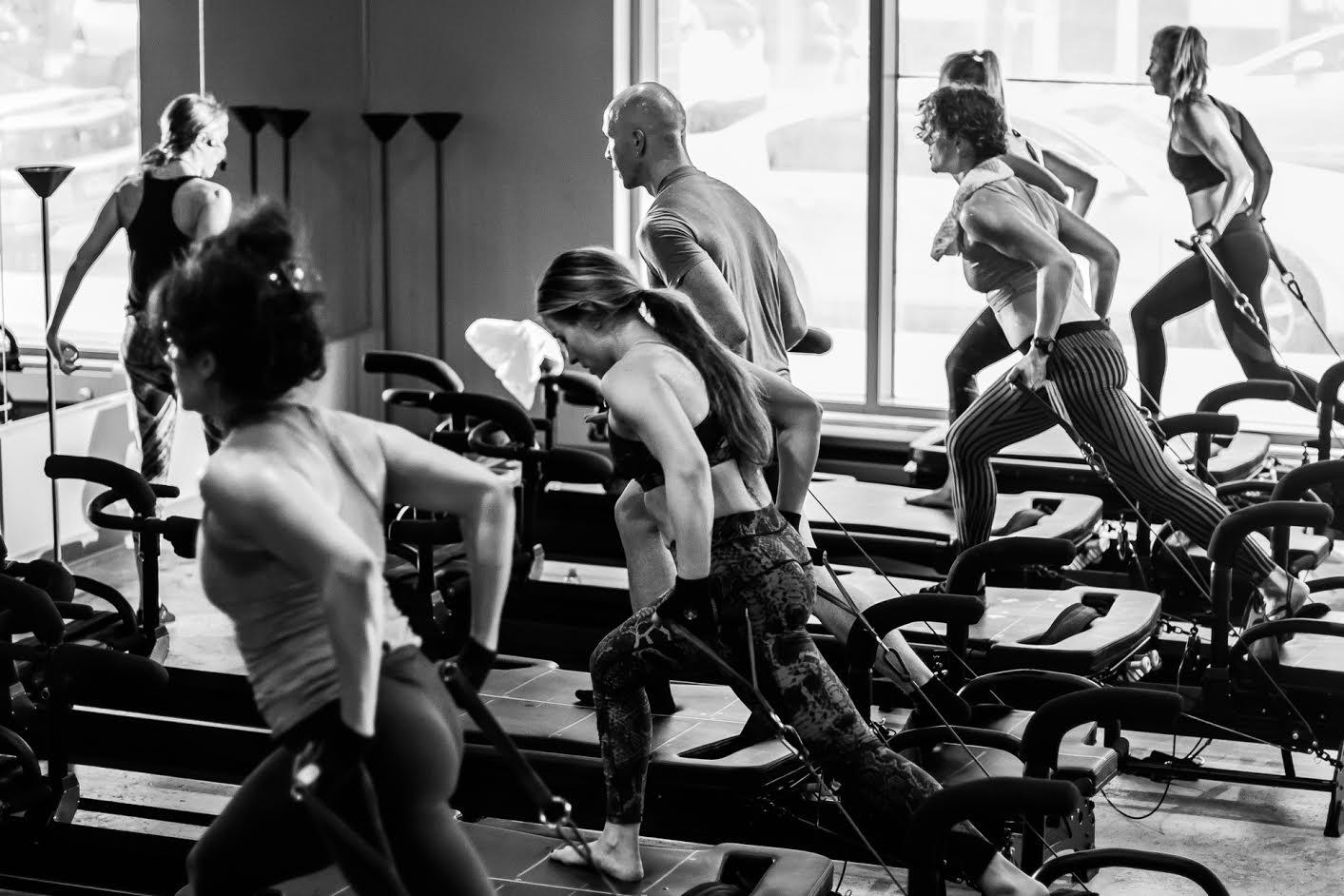 1. Find someone to workout with. 
Founder of Brooklyn Bodyburn Tracy Carlinsky suggests finding a morning workout buddy, so you're less likely to cancel. "You wouldn't bail on dinner with your friends, so make your morning workout something you can't miss," she advised.
2. Book a class with a cancellation fee. 
Erika Serow, the President and US CEO of Sweaty Betty always books classes with hefty cancellation fees. "I wish I was one of those people that seems to wake up before their alarm, immediately goes into 10 minutes of undisturbed meditation and then pours themselves a matcha latte while birds chirp in the background… but I'm not," Serow admitted. "I hate the mornings."
3. Pack everything in advance.
Serow puts out clothes the night before and packs her makeup bag ahead of time, as does Jamie Lewis, the designer of JLEW Bags. Lewis's bags are made so women can fit their workout outfits and makeup bags inside, even leaving room for boxing gloves. Lewis keeps her must-haves in her bag in case she forgets them one early morning. Her personal kit includes face wash, shampoo and conditioner, extra hair ties and makeup. "Before I go to bed, I add in whatever is required for that next day, which always depends on my workout of choice," Lewis said.
4. Don't check your phone when you first wakeup.
Serow's hardest advice to follow is "turn off your phone until after class." That means no checking Facebook, Snapchat, or even fitness-related Instagram accounts until you're already out the door.
5. Choose a high energy morning class.
Serow's go-to AM workout is AKT Happy Hour, which she calls "literally impossible to sleep through." It's harder to get out of bed for a lowkey yoga class that you know might not burn as many calories as toning or spinning does.
6. Eat something filling the night before your morning workout.
Shaun Jenkins, a coach at the notoriously hardcore Tone House, proposes eating something healthy the night before, and having a snack the next morning, even if it's just a protein shake. "I'll pour a little bit of vanilla Muscle Milk ready to drink shake as my coffee creamer," Greg Longstreet, the CEO of CytoSport, agreed. Longstreet also drinks a protein smoothie as his dessert the night before to fully prepare for an early morning.
Nutritionist Keri Glassman gives permission to indulge in carbs, suggesting cottage cheese for calcium, hard boiled eggs and Ezekiel bread for protein, all in a plastic bag. Or try a banana with a tablespoon of nut butter for the ultimate protein and carbs collaboration. For dinner, she proposes lean protein like chicken or fish, complex carbs from brown rice, quinoa or farro, and healthy fats and vegetables. While Glassman thinks you should give yourself enough time to eat breakfast, she believes you should also set your alarm for a realistic time, instead of aiming too early and repeatedly hitting snooze.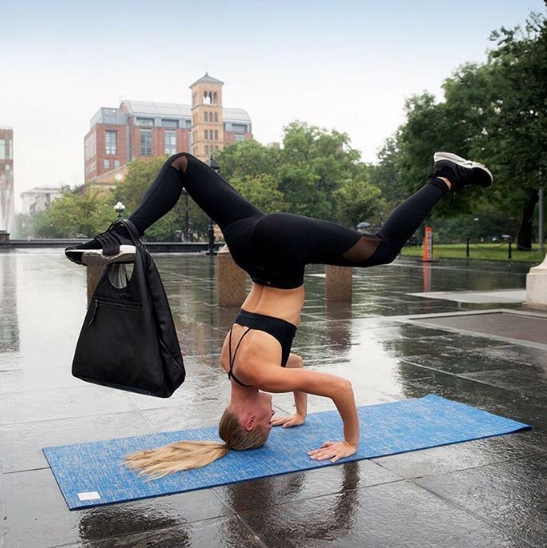 7. Don't ditch your coffee. 
Bethany Lyons, the founder of Lyons Den Power Yoga, is a proponent of early morning coffee. She suggests pre-packing everything the night before, including an already-made brew.
9. Hold yourself accountable.
"Make a social media announcement that you will be at the 5:30 am class tomorrow morning and let the peer pressure do its work for you. I've found that accountability is the key ingredient to getting my butt out of bed in the early AM," Lyons told us. Don't you want to impress all of your loyal Snapchat followers with your dedication?
10. Choose an outfit that transitions into the day. 
Denise Lee, the founder and CEO of athleisure brand Alala, will wear pieces that can easily be worn post-workout (as long as it's something not-so-sweaty, like yoga), so it easily transitions to whatever is next on your day's agenda. "I love the vent sweatshirt, which looks great over a sports bra or paired with jeans. I also love our liquid black captain ankle tights," she told us.