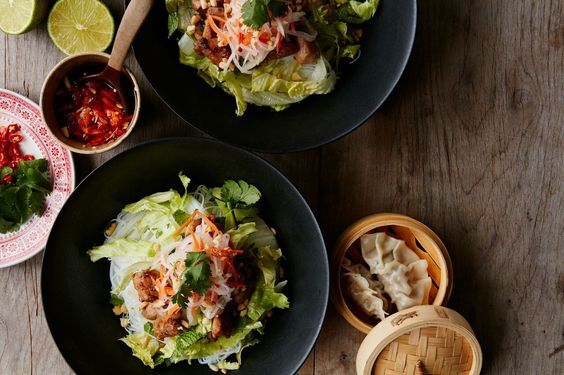 In theory, dinner parties offer a low-key way to relax with friends, without having to make reservations or find a restaurant that somehow suits everyone's needs. But once everyone has arrived and the host is stuck in the kitchen, those meals can seem a bit tedious and anxiety-inducing. With Friendsgiving festivities on the horizon, Feastive offers an alternative—pre-cooked meals guests can arrange on their own that only require the smallest bit of stirring.
Debbie Soo founded Feastive, a Blue Apron (APRN)-esque meal delivery service, to make dinner parties easy, and allow picky guests the opportunity to create their own bowls. "I've always loved dinner parties and wish people would have more of them," Soo told the Observer, describing them as a "nice and cozy way to spend time with friends and family." She quickly realized, that while they're more relaxing than being crammed into a tiny Manhattan restaurant, hosting is stressful. "In New York, everyone is too busy and crunched for time to plan, shop and prep for a dinner party."
When I tried Feastive, I invited a whole bunch of people over, expecting some of them to cancel. While two did last minute, because they didn't feel like trekking from New Jersey to Brooklyn on a Friday evening, I had eight guests total, while my Feastive vermicelli box was made for only four or five. I did have a moment of panic when I realized I would need a bit more food. Luckily, my guests brought alcohol and appetizers, which Soo recommended. I also planned my delivery for the same night as the party, which I would not recommend. Obviously, I am Feastive's target audience: someone who loves to entertain, but can be relatively hopeless when it comes to actually planning.
Soo had similar experiences hosting. "I'd invite guests over with big dreams of trying new and fabulous recipes for the evening. But I'd inevitably always find myself tied up at work, with no menu planned, pressed for time to go grocery shopping and overwhelmed," Soo admitted. With Feastive, she hoped to take the anxiety out of the dinner party equation.
The boxes can be customized based on dietary restrictions, which makes it easy for vegetarians (like me) or those who are gluten-free. The vermicelli bowl came with spring rolls to pop into the oven and all of the toppings. My guests added hoisin and soy sauce, which gave it a necessary boost of flavor. Otherwise, the prep was incredibly simple, with light stirring and baking as the only necessary activities; I could easily chat with my guests and sip on wine while prepping.
The prices for a Feastive delivery range from $120 to $200. While you could certainly go to the grocery store and purchase the fixings for less, you would then have to prep and cook them. With Feastive, I only cooked the vermicelli noodles, sautéed the tofu and baked the egg rolls, which meant I didn't have to clean up throughout the evening.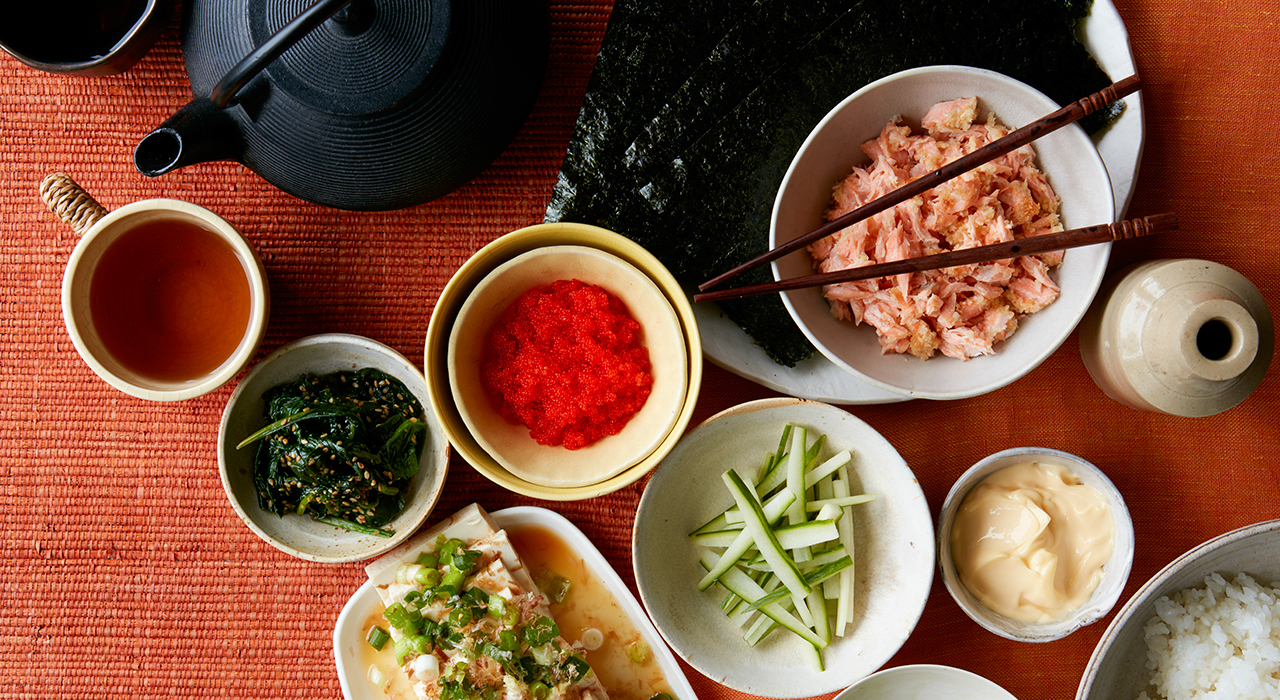 "It's amazing seeing people who have never used their kitchens fire up their ovens for the first time with friends who also don't cook often," Soo said. And it's true; with Feastive, even someone who swears by Seamless can create a dinner party in under an hour.