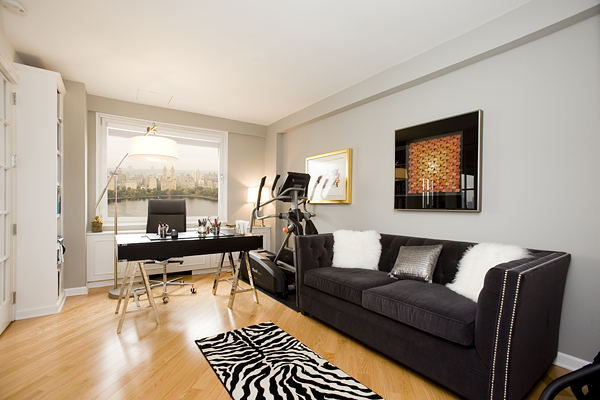 A few months after Fox News personality Geraldo Rivera gave a tour of his Upper East Side apartment and raved about the "spectacular" three-unit combo, the home has popped up on the sales market.
Rivera and his wife, Erica, are big fans of 45 East 89th Street—they moved to this apartment on the 40th floor from a previous unit on the 36th floor.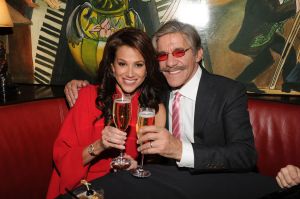 The four-bedroom, three-bathroom condop is in "renovated triple mint" condition, according to the listing shared by brokers Adriana Arciello and Sheila Uran of Adriana Arciello. The recent Dancing With the Stars reject told Closer that he and his wife chose to move from New Jersey to this particular apartment for their daughter, so they could "walk her to kindergarten a couple blocks away."
The Riveras purchased the home for $5.6 million in May 2015, though the current 2,500-square-foot configuration apparently took four months to complete, combining a one-bedroom and two studios—we wonder why they've decided it's already time to leave behind the apartment, with its oak floors, window dining area, windowed kitchen and wet bar. There is also a "double sized" master bedroom with picture windows, and a wall of windows with Central Park views, all of which can be yours for $7.2 million.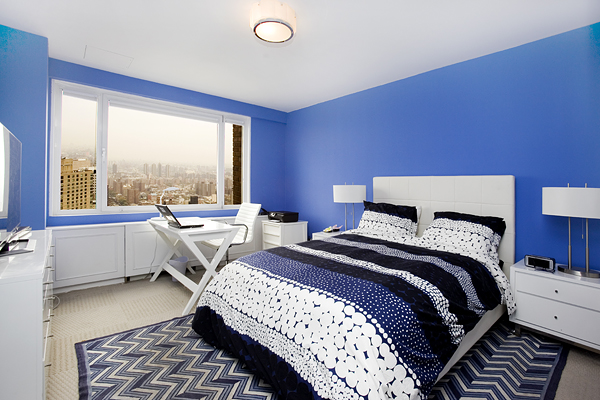 A nearly $2 million price bump for just over a year of ownership does seem a tad aggressive, but perhaps those four-month-long renovations really are spectacular. We do wonder where the sometimes-controversial (okay, often controversial) news correspondent will go next…he seemed so taken with Carnegie Hill, gushing that the apartment is, in fact, "on a hill."
If the Upper East Side isn't really your thing, it looks like Rivera is also still trying to offload his waterfront home in Edgewater, New Jersey, which has been price chopped down to $2.88 million…but we're partial to the Central Park views.